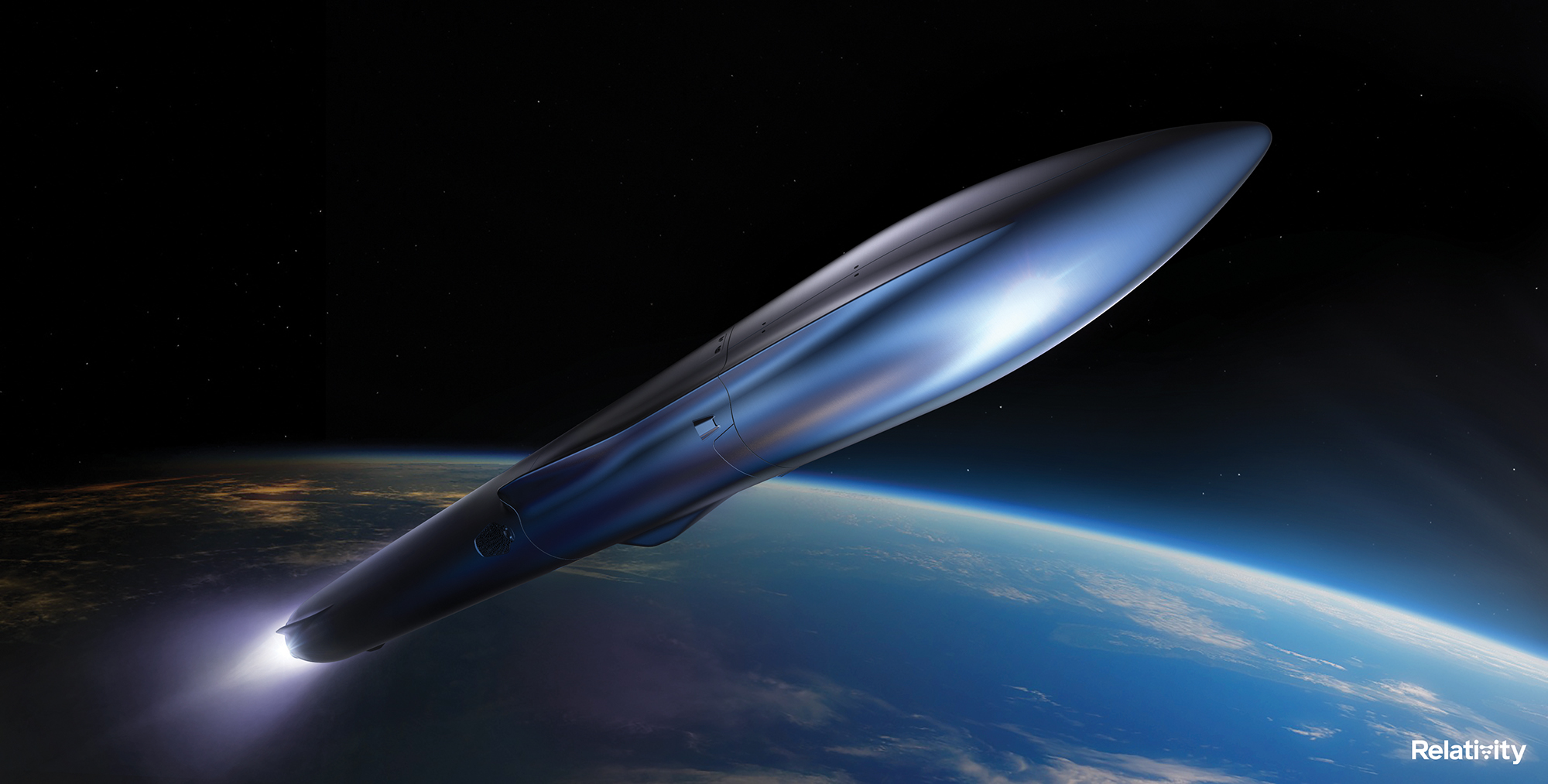 Long Beach-based Relativity Space unveiled plans Tuesday for the Terran R, the world's first fully reusable, entirely 3-D printed rocket.
The two-stage Terran R measures in at 216 feet long–about as tall as a 20-story building–with a 16-foot diameter and a 5-meter payload fairing, or nose cone. The craft's engines, first and second stages, and payload fairing will be fully reusable and capable of launching over 20,000 kilograms to low Earth orbit.
"Terran R is at the cutting edge of rocket innovation and design," Zach Dunn, senior vice president of Engineering and Manufacturing at Relativity, said in a statement. "[It] will be well suited to serve customers' evolving needs in the large satellite constellation industry, while also representing a significant leap towards achieving our mission of building humanity's industrial base off of Earth."
The Terran R will be outfitted with seven Aeon R rocket engines, each capable of 302,000 pounds of thrust each. The Aeon R is a high-pressure version of the gas generator cycle Aeon 1 that will propel the Terran 1. Both engines use cryogenic liquid methane and oxygen.
Beginning in 2024, the Terran R will launch from Relativity's complex at Cape Canaveral. The firm also announced the recent signing of its first launch contract for the new rocket but did not disclose any details.
Eventually, the Terran R also will serve as a space freighter offering point-to-point service between Earth, the moon and Mars, the firm said.
The new rocket is 20-times larger than the firm's first design, the Terran 1, which measures in at 115 feet tall with a diameter of 7 feet, six inches with the capability of delivering payloads between 700-1,250 kilograms depending on orbit. The Terran 1 is still in the development phase with the first launch expected later this year.
The company's software and data-driven proprietary printing process allows for unique design geometries and production speeds not possible with traditional manufacturing, according to the company. Relativity's rockets are made with 100-times fewer parts in less than 60 days, the firm said.
"There's an organic relationship between 3-D printing and reusability, and it gives us an unparalleled advantage to design the best fully reusable rocket possible," Relativity CEO and co-founder Tim Ellis said in the announcement. "Over the last year, we found ourselves being asked by the market to accelerate development of our larger launch vehicle, so we knew it was time to double down on our existing plans and scale the Terran R program even faster and build production capabilities at scale sooner."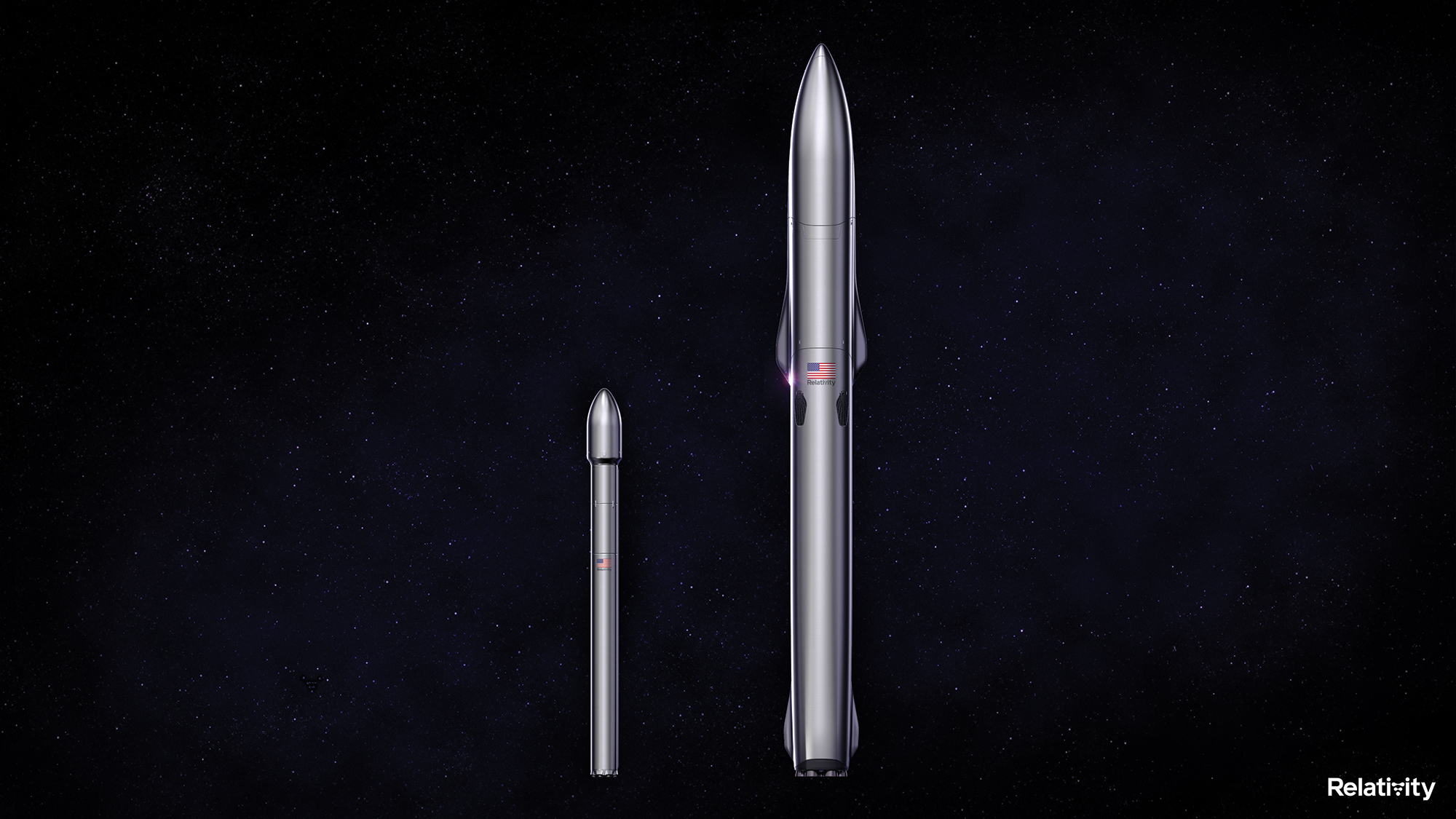 To expedite production on the Terran R, the company raised $650 million in a Series E equity funding round led by Fidelity Management & Research Company, LLC. Other investors include Mark Cuban, Jared Leto, Spencer Rascoff as well as funds and accounts managed by Baillie Gifford, BlackRock, Centricus, Coatue, K5 Global, Soroban Capital, Tiger Global, Tribe Capital and more.
To date, Relativity has raised $1.3 billion and the company's total valuation stands at $4.2 billion, according to a company spokesperson.
Founded in 2015, Relativity relocated its headquarters from Los Angeles to Long Beach in summer 2020. The firm occupies a 120,000-square-foot building in the Pacific Edge industrial park at East Burnett Street and Redondo Avenue.
In a February interview with the Business Journal, a company spokesperson said the company is working with city staff to identify opportunities for expansion within Long Beach. Since moving to the city, Relativity has quadrupled its staff to more than 400 with plans to add an additional 200 employees this year.
Relativity has secured multiple private and government contracts, including the U.S. Department of Defense, NASA and global security and aerospace company Lockheed Martin.
"From our founding days in Y Combinator just five years ago, we planned on 3D printing Terran 1 and then Terran R," Ellis said. "Today we are one step closer to this goal. We were inspired to make this vision a reality, and believe there needs to be dozens to hundreds of companies working to build humanity's multi-planetary future on Mars."
"Scalable, autonomous 3D printing is inevitably required to thrive on Mars," Ellis added, "and Terran R is the second product step in a long-term journey Relativity is planning ahead."