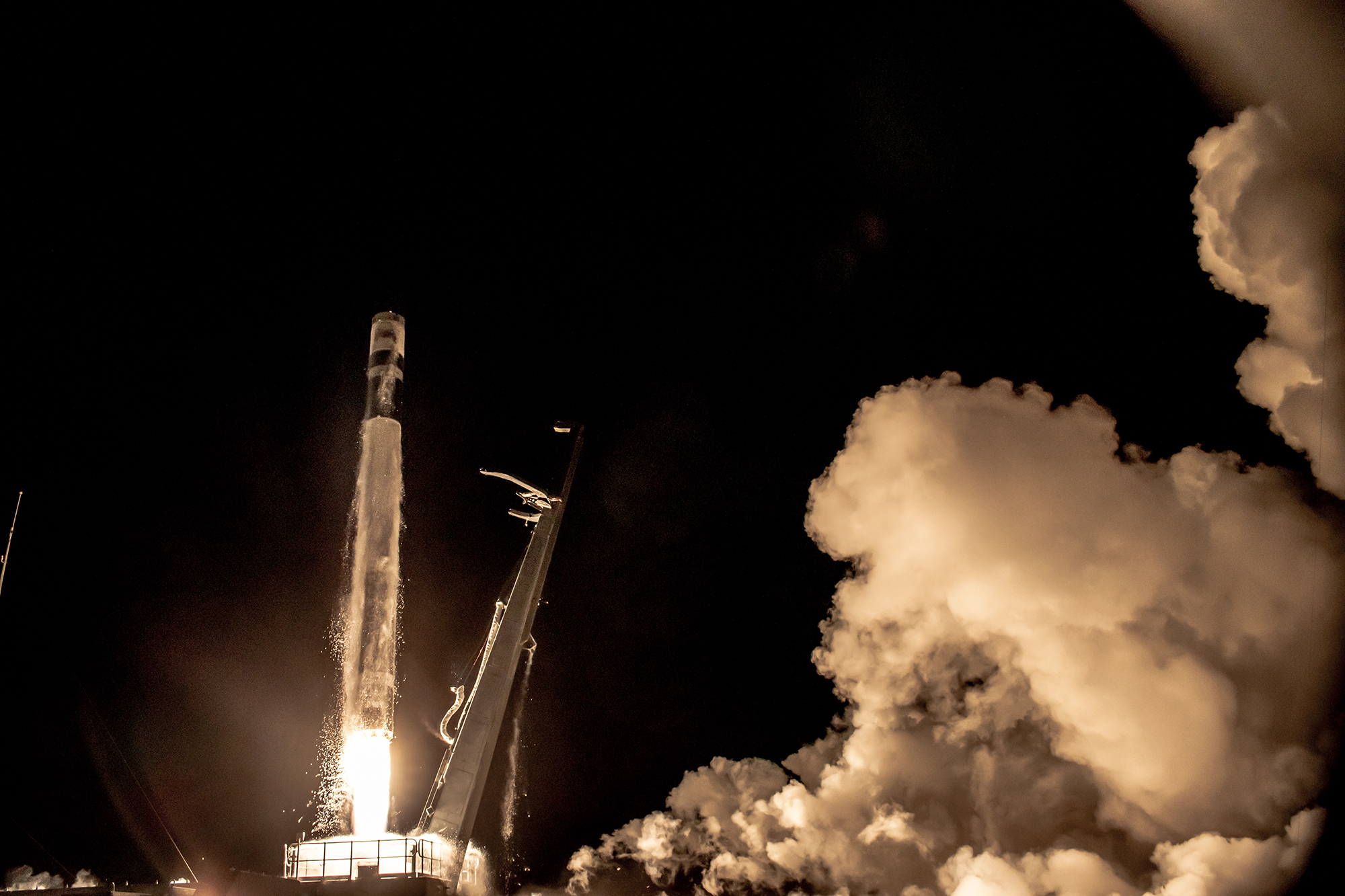 Rocket Lab successfully delivered a U.S. Space Force satellite to low Earth orbit late Wednesday evening, local time, the company announced Thursday morning.
The Long Beach-based rocket manufacturer and launch service provider's Electron rocket blasted off from its New Zealand complex at 6 p.m. Thursday evening (11 p.m. PDT Wednesday) carrying a demonstration satellite called Monolith. The mission is the company's second for the USSF.
"Congratulations to all the teams behind Monolith," Rocket Lab founder and CEO Peter Beck said in a statement. "We're proud to have safely delivered another mission to orbit for the United States Space Force."
Monolith will demonstrate the use of large deployable sensors to determine if they disrupt the satellite's attitude, or orientation in space. The satellite also will serve as a platform to test future space protection capabilities.
The mission was procured by the U.S. Department of Defense Space Test and Rocket Systems Launch programs, both of which are based at Kirtland Air Force Base in New Mexico. Dubbed "It's a Little Chile Up Here," the mission name pays homage to the state's famed green chiles.
"Programs like the Rapid Agile Launch Initiative are shining a light on the crucial role small launch can play in supporting fast-paced innovation in orbit to support innovation and space capabilities," Beck said.
"It's a Little Chile Up Here" is Rocket Lab's 21st Electron rocket launch since the company was founded in 2006. It comes on the heels of a rare failed mission on May 15.