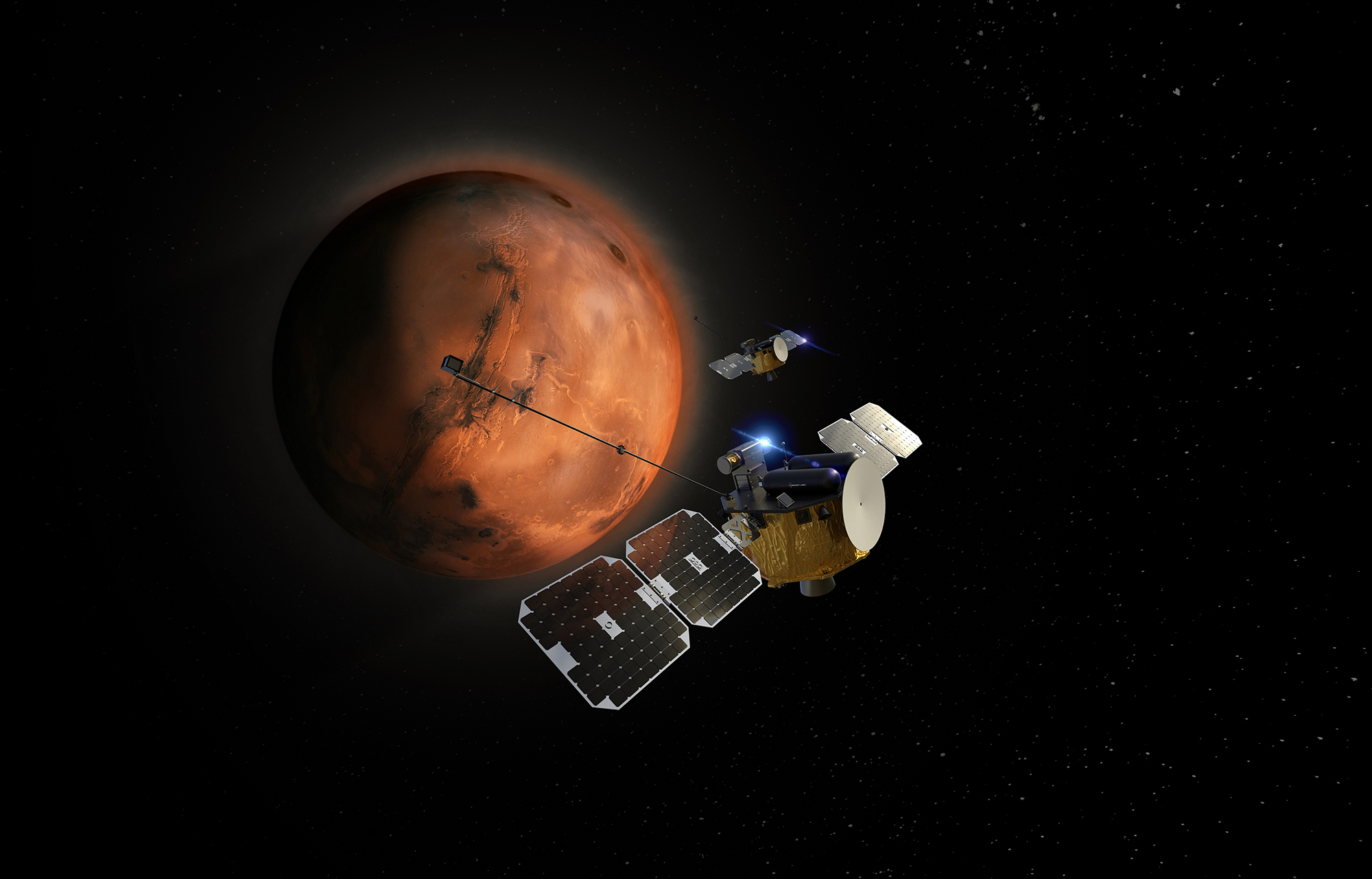 Weeks after announcing its first lunar mission, Long Beach-based manufacturer and launch service provider Rocket Lab announced it has received the green light to move forward with its upcoming NASA science mission to Mars.
The Escape and Plasma Acceleration and Dynamics Explorers, or ESCAPADE, mission will put two Rocket Lab Photon spacecraft in orbit around Mars to better understand the structure, composition, variability and dynamics of the Red Planet's unique hybrid magnetosphere.
"The mission will also support crewed exploration programs like Artemis through improved solar storm prediction," according to the announcement.
Rocket Lab's recently announced CAPSTONE mission to the moon is also part of NASA's Artemis program, which includes landing the first woman and person of color on the moon as well as establishing a long-term presence there.
ESCAPADE is the latest of three missions under the current round of NASA's Small Innovative Mission for Planetary Exploration program, which uses small satellites to conduct planetary space science. Led by principal investigator Robert Lillis at UC Berkeley, the mission has been confirmed for implementation in preparation for a 2024 launch.
Following deployment from a NASA launch vehicle, Rocket Lab's Photons will make an 11-month journey before inserting themselves into elliptical orbits around Mars. Both spacecraft include star trackers, reaction wheels, ranging transceivers for deep space navigation, and in-space propulsion systems—all developed by Rocket Lab.
"ESCAPADE is an innovative mission that demonstrates that advanced interplanetary science is now within reach for a fraction of traditional costs," Rocket Lab founder and CEO Peter Beck said in a statement. "We're proud to make it possible with Photon … and delighted to receive the green light from NASA to proceed to flight."
Rocket lab has a third mission beyond Earth's orbit: A privately funded science mission to Venus.