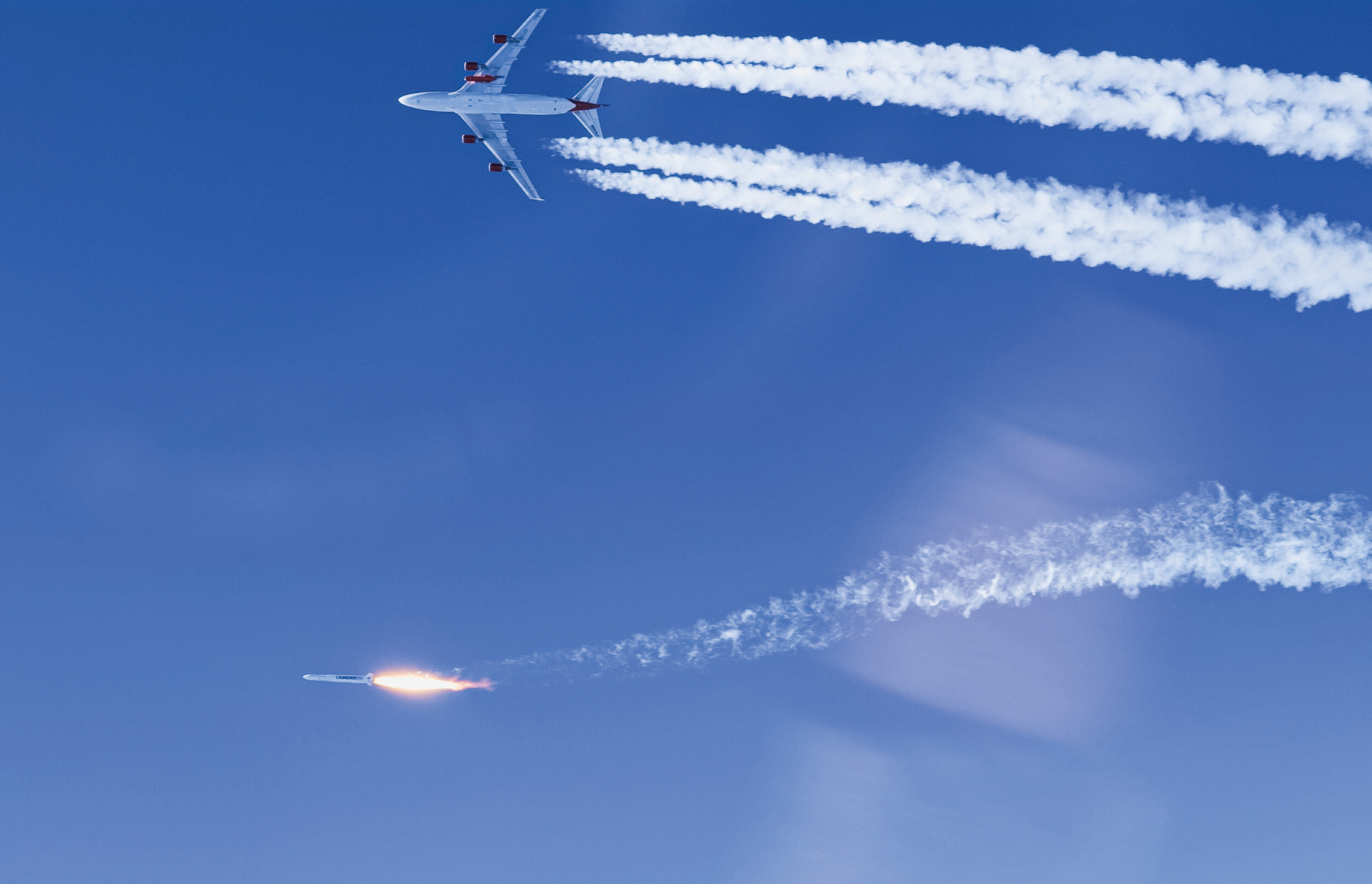 The Brazilian Space Agency and the Brazilian Air Force have tapped Virgin Orbit to bring orbital launch capabilities to the country, which has never completed a successful domestic launch to orbit, the company announced Wednesday.
Virgin Orbit's LaunchOne system—which deploys from the company's modified Boeing 474 aircraft while in flight—allows for a smaller launch footprint, requiring no permanent infrastructure development or facility expansions.
Launches would occur from the Alcântara Launch Center on Brazil's northern coast near the equator. Virgin Orbit's launch system will fly from the existing airbase and travel hundreds of miles before releasing the rocket directly above the equator or other optimal locations for each individual mission.
"Alcântara is one of the most ideal places in the world for launching rockets. It is close to the equator, which increases the launcher's payload capacity, and allows a wide range of azimuths for launches, with access to all orbits," Brazilian Space Agency President Carlos Moura said in a statement.
Alcântara will become one of the only continental spaceports in the world capable of reaching any orbital inclination, according to the announcement. Since its construction in 1982, Alcântara has hosted dozens of launches of uncrewed suborbital research rockets but has never been used to reach orbit.
"When we put the Center into operation, we will overcome a historic challenge for the program, which means a commitment to Brazil and the world community towards ever greater achievements for humanity," Moura said.
The first flight from the facility will make Alcântara only the second orbital-class spaceport in South America and only the fifth in the Southern Hemisphere, according to the announcement.
All equipment required for launches is fully transportable, allowing the team to securely transport the entire system, conduct a launch and return to one of the company's other facilities without further construction beyond the airbase, Virgin Orbit stated.
"The people of Brazil have been patiently and diligently working towards orbital launch for many years now," Virgin Orbit CEO Dan Hart said in a statement, "and it will be a tremendous honor to help make that vision a domestic reality."