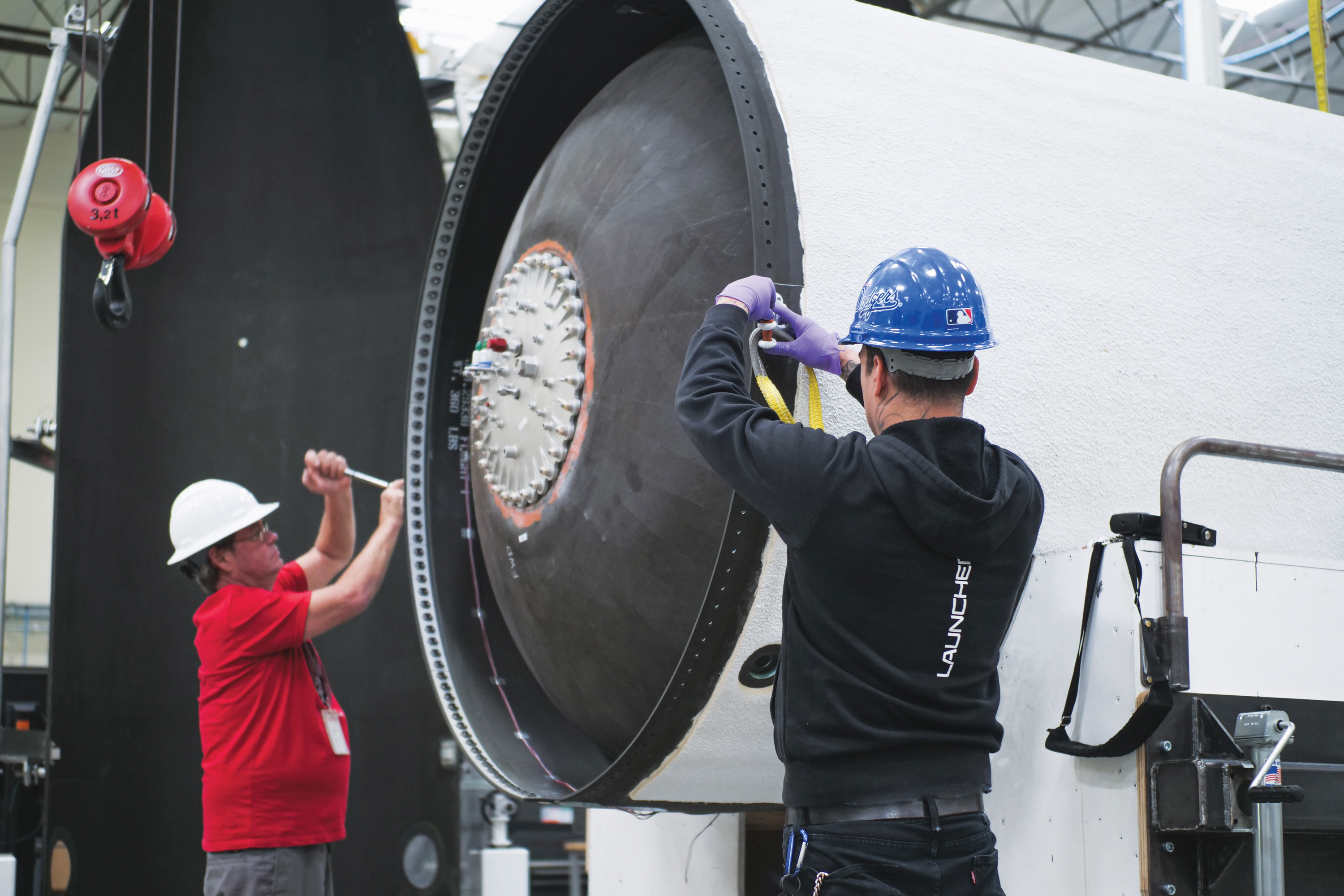 Six small satellites will be blasted into orbit during Long Beach-based Virgin Orbit's first official mission next month, the company announced Thursday.
The June mission will see Virgin Orbit's LauncherOne carry four CubeSats as part of the U.S. Department of Defense's Space Test Program's Rapid Agile Launch Initiative. The initiative is part of the DoD's Defense Innovation unit, which is working to accelerate the adoption of commercial technology into the U.S. military to strengthen national security, according to the announcement.
The mission also will carry the Royal Netherlands Air Force's first military satellite and the first two of Poland-based SatRevolution's optical satellites, part of a future 14-satellite constellation.
"This flight is another big step forward for our team," Vice President of Special Projects Will Pomerantz said in an email. "We aced our final demonstration flight in January, which has really opened the door for us to work with many more customers as we step up our flight cadence."
"Every time we have customers in the house, that gets our team fired up—so having three different customers from three different nations coming together for this flight is a memorable milestone for us," Pomerantz added.
The date for the June mission has not been announced but the rocket is fully assembled and will be moved to the launch site in the coming days for prelaunch operations, the company said.
The announcement comes nearly one year after the company's first attempt to reach space with its revolutionary launch system. During a May 25 demonstration, the company failed to reach space due to a premature engine shutdown caused by a breach in a high-pressure line carrying cryogenic liquid oxygen to the first-stage combustion chamber.
The company's second demonstration was a success, with the LauncherOne delivering a payload of nine smallsats into orbit on Jan. 17.
Dubbed "Tubular Bells, Part One," the June mission's name is a nod to founder Richard Branson's early years when, in 1973, he established Virgin Records to release British musician Mike Oldfield's debut record, "Tubular Bells." At the time, established record labels would not take a chance on Oldfield's album because it was too different from the rock that dominated the charts at that time, according to the announcement.
"Like 'Tubular Bells,' our customers are doing something a little out of the ordinary for our space industry," the company said in the announcement.
Virgin will fly its modified Boeing 747 out of the Mojave Air and Space Port for the June mission. The LauncherOne system will then deploy mid-flight, traveling through the atmosphere to deliver its payload 500 kilometers above the Earth's surface.
The mission will be livestreamed on the company's website. The company said further details will be announced in the coming weeks.