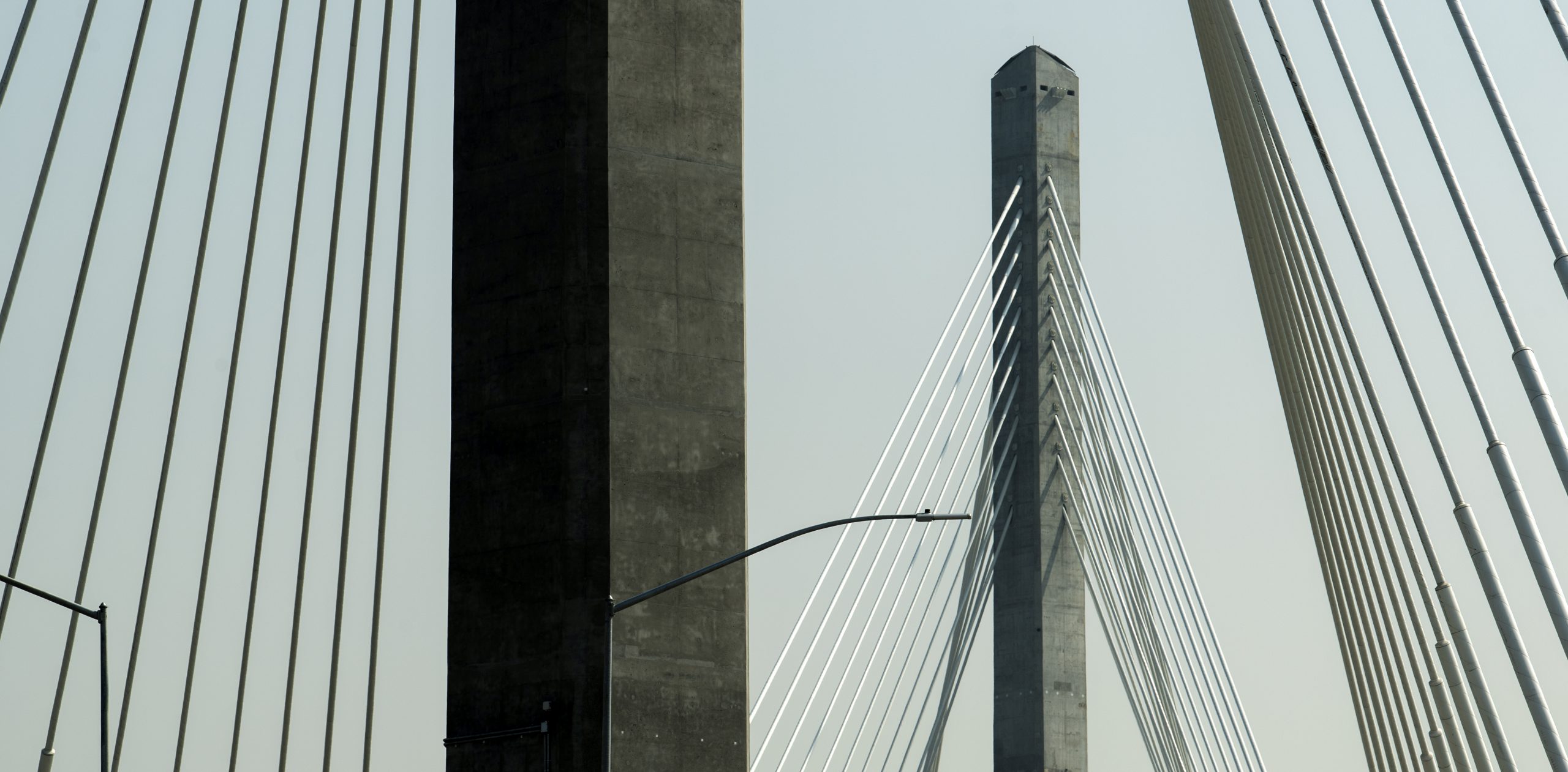 Barring any further unforeseen delays, semi-trucks and passenger vehicles alike will begin crossing the unnamed Gerald Desmond Bridge Replacement the morning of Oct. 5 after a seven-year development process, port officials announced Thursday.
The opening comes after several delays due to manufacturing disruptions caused by the ongoing pandemic as well as the extreme attention to detail, particularly when it comes to safety—an issue recently highlighted by a 4.6 magnitude earthquake that struck El Monte last week. The $1.47 billion bridge is equipped with dampers to control movement and specially designed expansion joints that can move up to 6 feet in three directions.
Due to coronavirus restrictions, a virtual grand opening is scheduled for Oct. 2 and will be closed to the public.
The opening of the bridge requires a weekend traffic closure Oct. 2-4 to allow crews to switch over lanes to connect the nearly 2-mile long structure to the 710 Freeway, Terminal Island and Downtown.
With three lanes in each direction, the new bridge will be able to better handle the heavy-duty truck traffic of the port with less jams, officials said. The current bridge already carries 15% of goods coming into the U.S. Taller than the Gerald Desmond, the new bridge also will allow for larger container ships to pass beneath.
The pedestrian paths are set to open a couple weeks after the bridge opens, to allow crews to clear road detours.
"The new bridge is an engineering marvel and a point of pride for the tens of thousands of workers whose livelihoods are connected to the Port of Long Beach," said Port Executive Director Mario Cordero. "We're very excited by what this bridge to everywhere means to our port and the national economy."