The 215,000 square-foot development at the southwest corner of East 2nd Street and Pacific Coast Highway (PCH), the aptly named "2nd & PCH," is scheduled to open in October 2019. Owned and developed by CenterCal Properties, the shopping center replaces the aging SeaPort Marina Hotel and is slated to feature a host of amenities, including fire pits, wi-fi stations, bicycle lanes and landscaping.
In addition to generating sales tax revenue for the city, the center has the potential to become a major gathering place for city residents, 3rd District Councilmember Suzie Price told the Business Journal. "Beyond having a major aesthetic improvement to the southeast entrance to Long Beach, this new shopping center will provide a place for residents and visitors to the area to enjoy the waterfront," she said. "I have been waiting a long time to have a place to go to with my family for an evening out where there are lots of great dining options and shops to visit. I know many of my friends and neighbors feel the same way."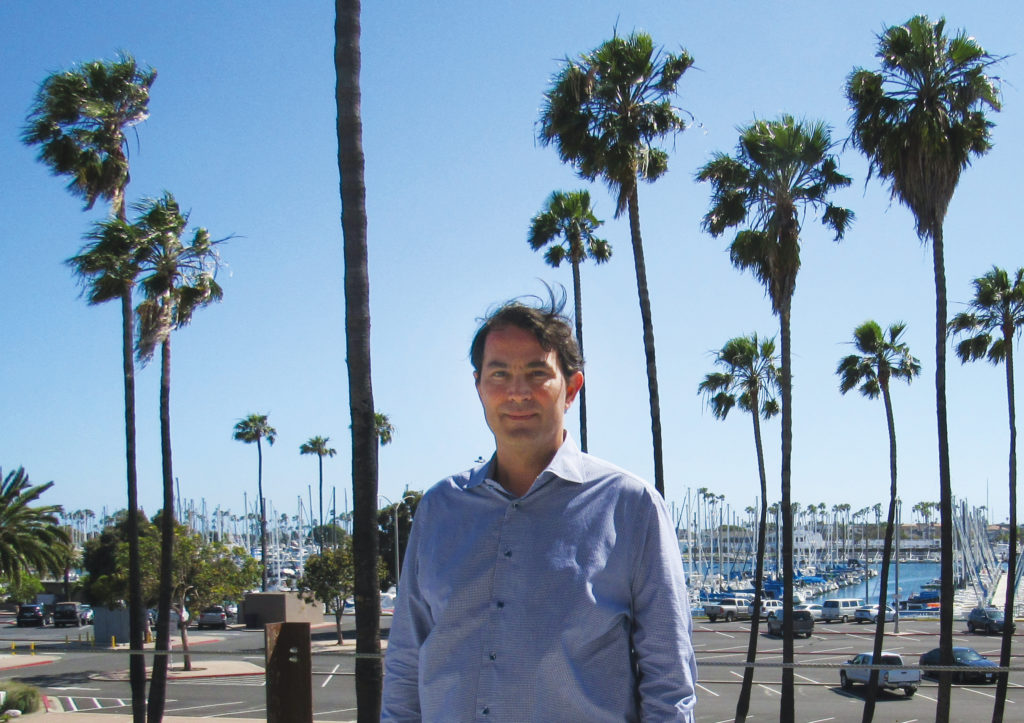 CenterCal President Jean Paul Wardy said he and his firm are looking forward to the center's fall opening. "The community has been wonderful, the city has been a great partner for us, and we're really excited about how the project is resonating with tenants," he said.
On May 20, CenterCal released a list of 20 confirmed tenants for the development. Retailers include Urban Outfitters, Free People and Linne's Boutique. Service businesses slated for the site include Chase Bank, HSBC Bank and AT&T Mobility. Fitness and beauty tenants are Barry's Bootcamp, Hawt Yoga, Motion Stretch Studio, Sephora, Holly and Hudson Nail Lounge and The Solution. The development is also bringing new food options to the area with The Bungalow, Hungry Angelina, Shake Shack, Tocaya Organica, Mixt Greens, Ola Mexican Kitchen and Caffe Luxxe. Whole Foods Market & Café is relocating from its current PCH address at the Marina Shores shopping center into a 45,000-square-foot space in the center.
Between signed leases and active negotiations, Wardy said that every available space within 2nd & PCH is experiencing activity. He declined to estimate how many of those spaces would be open for business in October, but he said the leasing momentum for the project has been strong.
CenterCal has developed several shopping centers across the western United States, and Wardy said each project is unique. What makes the 2nd & PCH development special, he said, is its idyllic location facing the marina and the family-oriented feel of the surrounding neighborhood. Wardy said his firm's goal was to honor those elements by creating a destination that appealed to multiple types of consumers – from mothers with their children to someone just stopping by to grab a coffee or groceries.
"We spend a lot of time thinking about lighting and seating areas and landscaping, and the things that really support a trip to our project," Wardy said. "How does the parking function? What's the walkway from one part to another?" The finished development is set to contain approximately 1,100 parking spaces, with close to 80 on the street. Wardy said CenterCal is also considering how the center could host outdoor activities and events.
Price said the communication between her office and CenterCal has been great. "The developers met with me prior to even submitting plans to the city. They wanted to make sure the development was the right size, scope and vibe for the area," she said.
While Price's constituents have voiced concerns about possible traffic impacts, she said the city is attempting to mitigate that through a variety of measures. "Most people are excited to have more shopping and dining options, despite the added traffic," she commented. "Everyone, I mean everyone, is excited the pink hotel is gone!"