For the second time last month, the Long Beach community gathered to celebrate the groundbreaking of an affordable-housing development in Midtown – Clifford Beers Housing's (CBH) Vistas del Puerto.
"We are committed to supporting more projects that are affordable . . . that support residents who may have special needs, and that help us achieve our goal of eliminating street homelessness," Mayor Robert Garcia said during the ceremony. "This is a shining example of projects that we welcome in the City of Long Beach. What's exciting about this project is its mission to assist people experiencing homelessness and to provide a platform for families to rebuild their lives."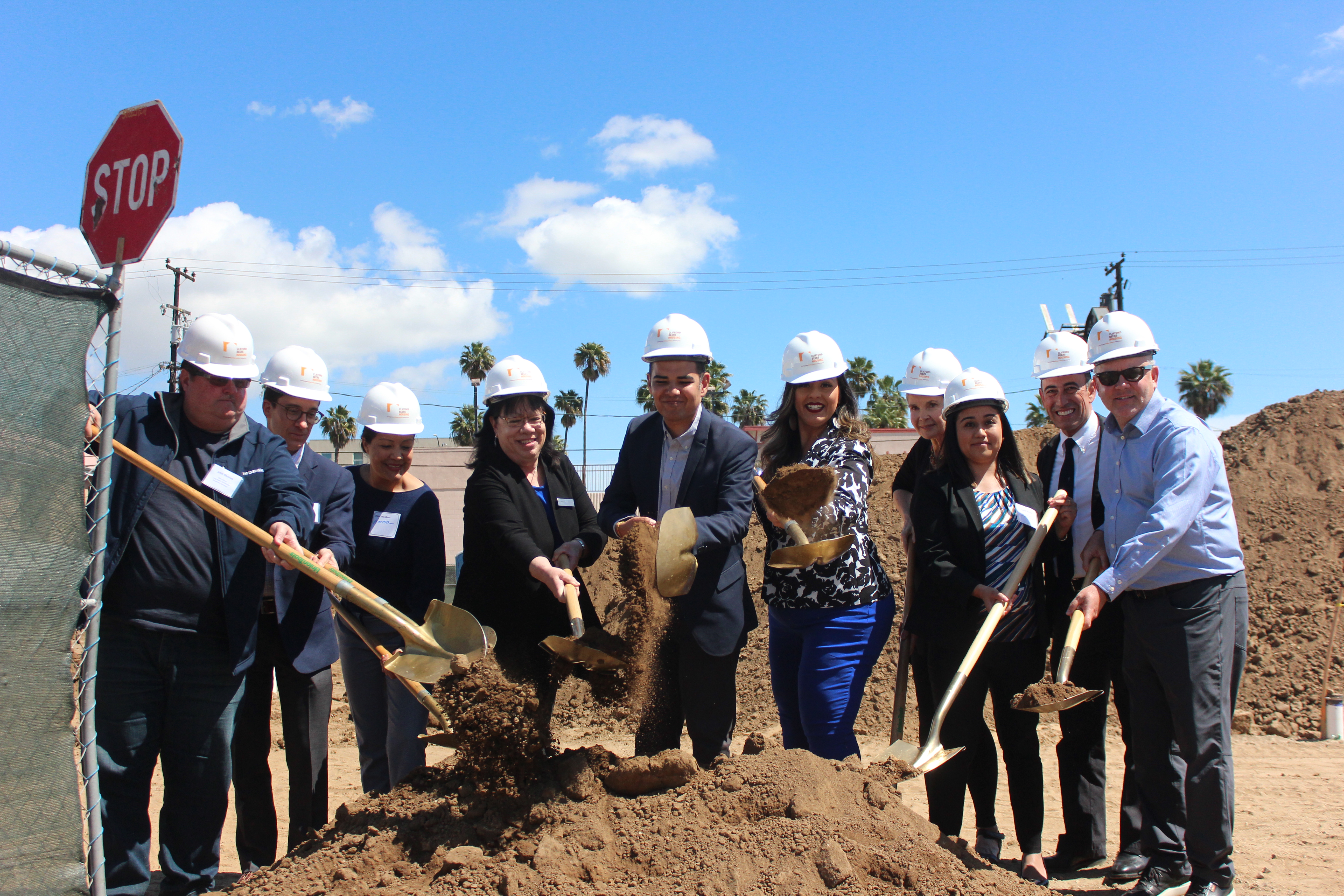 Located at 1850 Locust Ave. just north of Pacific Coast Highway, the affordable housing project is transit-oriented near the Metro Blue Line on Long Beach Boulevard. The development consists of 47 units reserved for households earning between 30% and 50% of the area's median income, as well as one manager's apartment.
Half of the units are reserved for persons with chronic health conditions who have experienced homelessness, while the other half are for large families. Combined, the two-building development includes 22 one-bedroom units, 13 two-bedroom units and 13 three-bedroom units on floors two through five. Apartments reserved for L.A. County Department of Health Services clients with chronic health conditions will be fully furnished.
"We are basically providing everything that clients need individually," CBH Communications Manager Claire Okeke told the Business Journal. "There will be a tenant council and a resident services coordinator to plan resident social activities like movie nights, classes and parties – things to help build community among the residents."
Aside from community spaces, onsite parking, bike storage, edible garden planters, a community room with a kitchen, a courtyard and a laundry room, the development will house support services for residents on the ground floors. Mental Health America of Los Angeles is stationing full-time staff on site to assist residents with case management to meet their individualized needs, Okeke said. Services include, but are not limited to: therapy, job and life skills development, transportation and health treatments.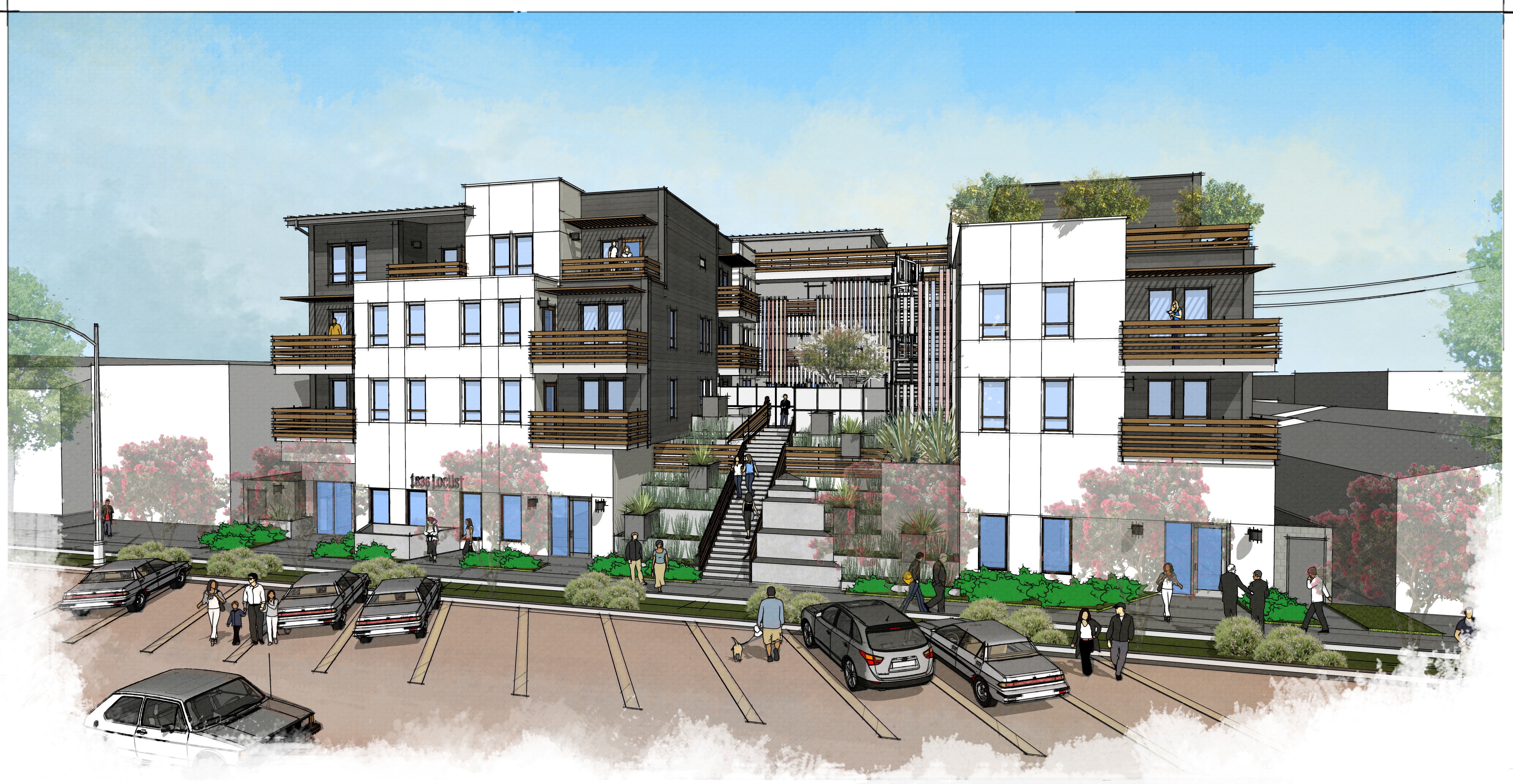 "This is investment in the City of Long Beach, and there's going to be 150 residents there who will provide extra income to the surrounding businesses and pay bills," Okeke said. "We believe that it's a really good addition to that area of Long Beach."
The development is expected to create 250 construction jobs during its 18- to 24-month buildout, Okeke explained. Designed by KFA Architecture and built by Dreyfuss Construction, the estimated cost of the project is $27 million. With the support of Los Angeles County 4th District Supervisor Janice Hahn, the county provided $3.36 million in funding for the project through Measure H, an initiative passed by voters in 2016 to combat homelessness. The Long Beach Community Investment Company (LBCIC) provided more than $3 million in gap funding.
Genesis LA, a community development financial institution that makes direct loans and investments to community and economic development projects, provided $1 million in funding. Additional funders include Wells Fargo Bank, the Community Development Commission of the County of L.A., the Corporation for Supportive Housing, the California Community Reinvestment Corporation, the Los Angeles Department of Health Services and supportive housing nonprofit Brilliant Corners.
"This is a wonderful example of inclusion," John Thomas, board chair for the LBCIC, said during the event. "This is a wonderful example of our vision for the city, including 'Everyone Home' [a citywide plan to address homelessness] – making sure we realize on our promises and commitments to these vulnerable citizens."