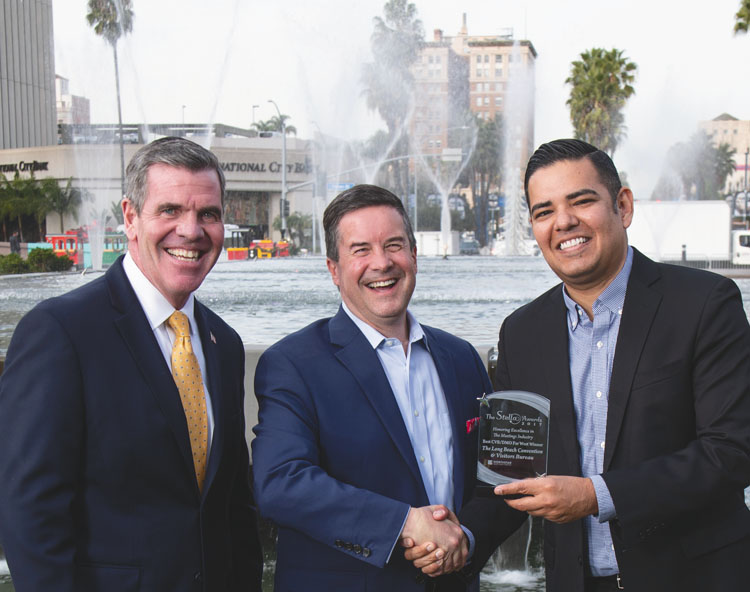 With increasing convention and meetings bookings and growing interest in the city as a tourist destination, Long Beach Area Convention & Visitors Bureau (CVB) President and CEO Steve Goodling is bullish on the future of the city's hospitality, tourism and convention industry in 2019 and beyond.
In 2018, the CVB booked 274 conventions and meetings, bringing 1,408,816 visitors to the city and generating 208,097 overnight stays at local hotels. For fiscal year 2019, which began in October, bookings are already showing an increase over the prior fiscal year, according to Charlie Beirne, general manager of the Long Beach Convention & Entertainment Center.
"It's going to be a busy year. We're having a tough time finding space for people, which is a positive for us," Beirne said in an interview with Goodling. Beirne noted that entertainment bookings at the Terrace Theater are on the rise, particularly among comedians. He attributed the increase to efforts to grow relationships with event promoters.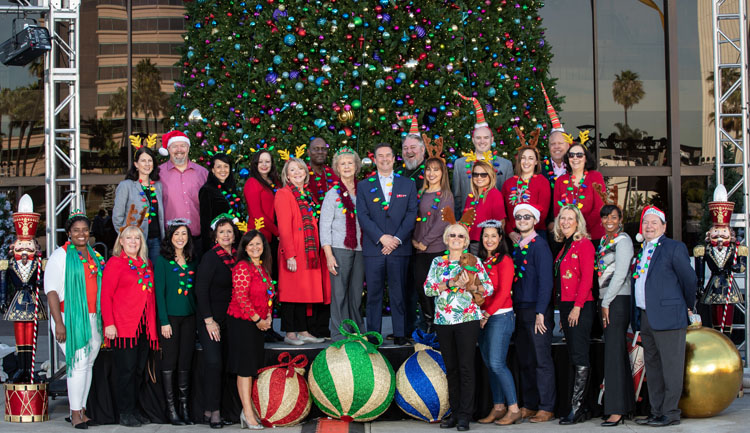 "The other thing that is happening is we're starting to get some more traction with the corporate market segment," Goodling said. "We've always been a great national association market. But we're finding that corporations, because of our facilities and because of the downtown continuing to mature, are now looking at us as a great option."
Instructure, a Salt Lake City-based educational software company, is the latest corporation to jump on the Long Beach bandwagon for its annual convention. Although the firm already had a contract in place for 2019, a site visit to Long Beach's convention center with CVB staff – initially meant to scout the location for an event planned years down the road – ultimately convinced the company to come to Long Beach next year instead, according to Heather Gonzalez, national sales director for the CVB.
"They came out looking at us for one of the future years, like 2022, and then they ended up falling in love with Long Beach when they came," Gonzalez said. "They are expecting around 3,000 attendees, and it's about 5,300 or 5,400 room nights for the city." Gonzalez said the convention center's turnkey event venues, such as the Pacific Room, Terrace Theater Lobby and Plaza, and The Cove, were the main draw for the group.
According to Beirne and Goodling, the most in demand venue is the Pacific Room at the Long Beach Arena. A 46,000 square-foot venue with the flexibility to accommodate events ranging in size from large receptions to concerts, the facility is equipped with a professional lighting truss system and décor that event planners may use for no additional cost. Most weekend dates for the Pacific Room are booked solid in 2019, Goodling said. Beirne noted that the venue is often requested for rehearsal space by musical acts, but because they require a block of seven to 10 days of venue use, he is no longer able to accommodate such requests. "We actually got a call from a guy from KISS to do a rehearsal and we just couldn't do it," he noted.
This year, the CVB and convention center celebrated the completion of the Terrace Theater Plaza's fountains, which were refurbished and upgraded with technology to create a Bellagio-like, customizable water show.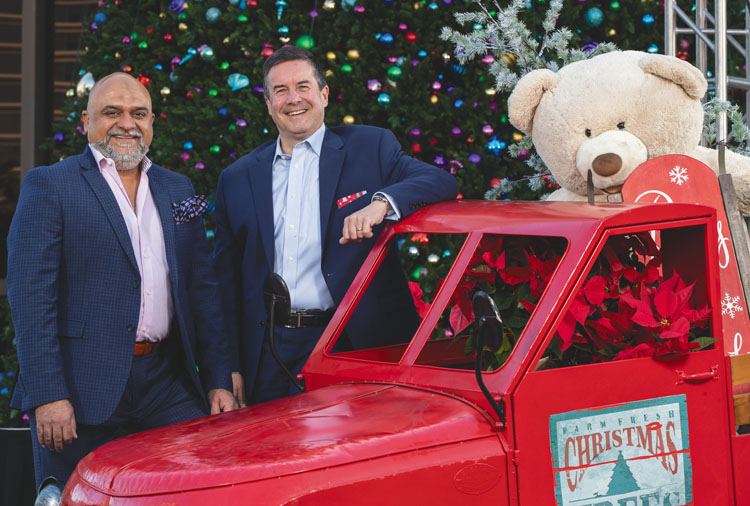 Over the past five years, the center has debuted several event venues equipped with theatrical lighting and sound, décor and other amenities at no added cost to meeting planners. The latest, and still undergoing finishing touches, is the Ocean View Club located on the third floor of the Terrace Theater. According to Goodling, it accommodates up to 100 people. "It has I think one of the best views of the Pacific Ocean looking out its windows," he said, noting that the venue is horseshoe shaped. "To the right side, it's a great city view and a great shot of the Queen Mary. We put a cool pool table in there, some great Restoration Hardware Chandeliers, some great furniture. It's not finished yet," he said.
"The one thing I find interesting is when I meet these clients, when we get into the younger meeting planners, they instantly respond to these spaces," Goodling said of the center's turnkey venues. "The older meeting planners, they think it's fun, they like it, but I don't see their enthusiasm because I don't think they truly get what it is. . . . We're prepared for the continued ascent of Millennial meeting planners. And these Millennial meeting planners are responding very favorably to the enhancements that have been created."
The CVB continues to leverage these venues in its marketing to meeting planners, citing the cost savings they offer as unique to Long Beach. The venues help the CVB stand out amongst the competition, which, according to Goodling, are primarily big box hotels with up to 800 or more rooms that also offer space for meetings. At the top of the list of competitors is Gaylord Hotels, a chain that boasts the slogan, "everything in one place." These hotels, according to Goodling, are virtually miniature cities unto themselves. They include upwards of 1,000 guest rooms and convention space, and even boast amenities such as water parks, spas and nightclubs.
Gaylord operates hotels in the Western, Central and Eastern United States, making it appealing for planners who rotate their convention sites each year to sign multi-year deals with the chain, according to Goodling. Also, as Gonzalez pointed out, Gaylord only requires the negotiation of one contract for all services, while a meeting planner organizing a convention in Long Beach would have to sign contracts with a multitude of entities, including hotels, the convention center and any other venue they need to use.
"Our challenge for us is just like a theme park. . . you have to keep new rides and new experiences opening up," Goodling said of what it takes to keep Long Beach competitive in this environment. "We as a city need to continue evolving and growing in the unique offerings that we have."
Helping Long Beach get the leg up competitively is the promise of multiple new hotels in downtown and near the airport, Goodling noting, "The Breakers is going to add a lot of cache to our marketplace and I think will become a destination boutique hotel," he said. Pacific6, an investment firm based in downtown, is currently renovating the historic building on Ocean Boulevard to transform it into a hotel by 2020. "The Breakers has been very instrumental in us getting the additional rooms that we needed to fulfill the requirements for sleeping rooms for a convention," he said.
Goodling also cited a planned new hotel on the corner of Ocean and Pine Avenue by developer American Life, the planned conversion of the historic Security Pacific National Bank building at Pine Avenue and 1st Street by developer Cambria Hotels, and the addition of a Staybridge Extended Suites adjacent to the Holiday Inn Long Beach Airport.
When it comes to tourism, Goodling noted that Long Beach is receiving growing attention from media outlets. "This has been the best year yet in terms of writers visiting Long Beach," he said. The New York Times published two pieces on Long Beach this summer – one, a tourism-focused piece highlighting the city's attractions, and another focusing on the city's development boom.
Goodling cited the expanding Aquarium of the Pacific, growth among local tourism businesses such as Harbor Breeze Cruises, investment in the Queen Mary and ongoing annual events like POW! WOW! Long Beach as indicators of the tourism industry's health. He also pointed out that business corridors such as 2nd Street and Retro Row continue to be a draw for visitors to the city. "As a destination for getting away, Long Beach is continuing to grow in terms of recognition," he said.