When he was 11 years old, Patrick Long made his way from Agoura Hills to the Long Beach Grand Prix. Already a long-time race fan, Long recalled trying to sneak into the pit area to see his heroes ahead of the race.
"I've been at Long Beach ever since," Long told the Business Journal, noting that eventually his own 19-year racing career brought him to the event as a competitor.
"Lots of starts there over the years and always love racing in front of a home crowd," Long said. "I have lots of family and friends there."
Previously at the Long Beach event, Long has raced IMSA, Grand-Am and GT World Challenge. This month, at 41 years old, Long will return to the iconic street circuit for a race between historic Formula One cars, the majority of which are older than Long himself.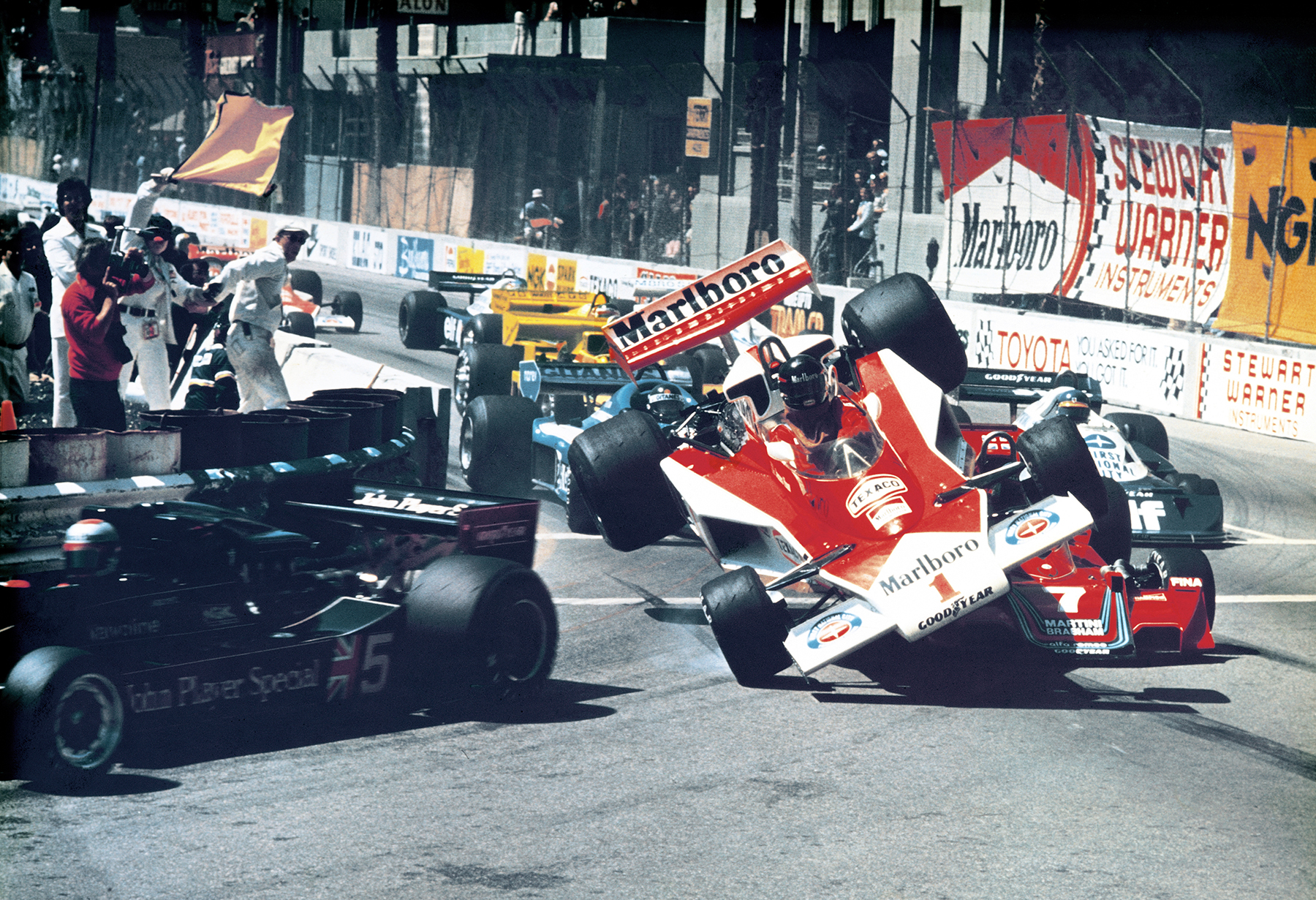 Long will be driving the Williams FW08-07, famously driven during the 1983 F1 season by Keke Rosberg. With that car, Rosberg won the Monaco Grand Prix.
While the Long Beach race, which will be in town April 14-16, has nearly four decades with IndyCar under its belt, the event got its start with Formula racing. The inaugural event in September 1975 was a Formula 5000 race, Grand Prix Association of Long Beach President and CEO Jim Michaelian recalled, which served as a proof of concept for the circuit before F1 came to town the following spring.
F1 raced in Long Beach from 1976 through 1983. During that final event, Rosberg started in the No. 3 position driving the same Williams-Ford car that would go on to win in Monte Carlo. In the West Coast street race, however, Rosberg would have a much different race.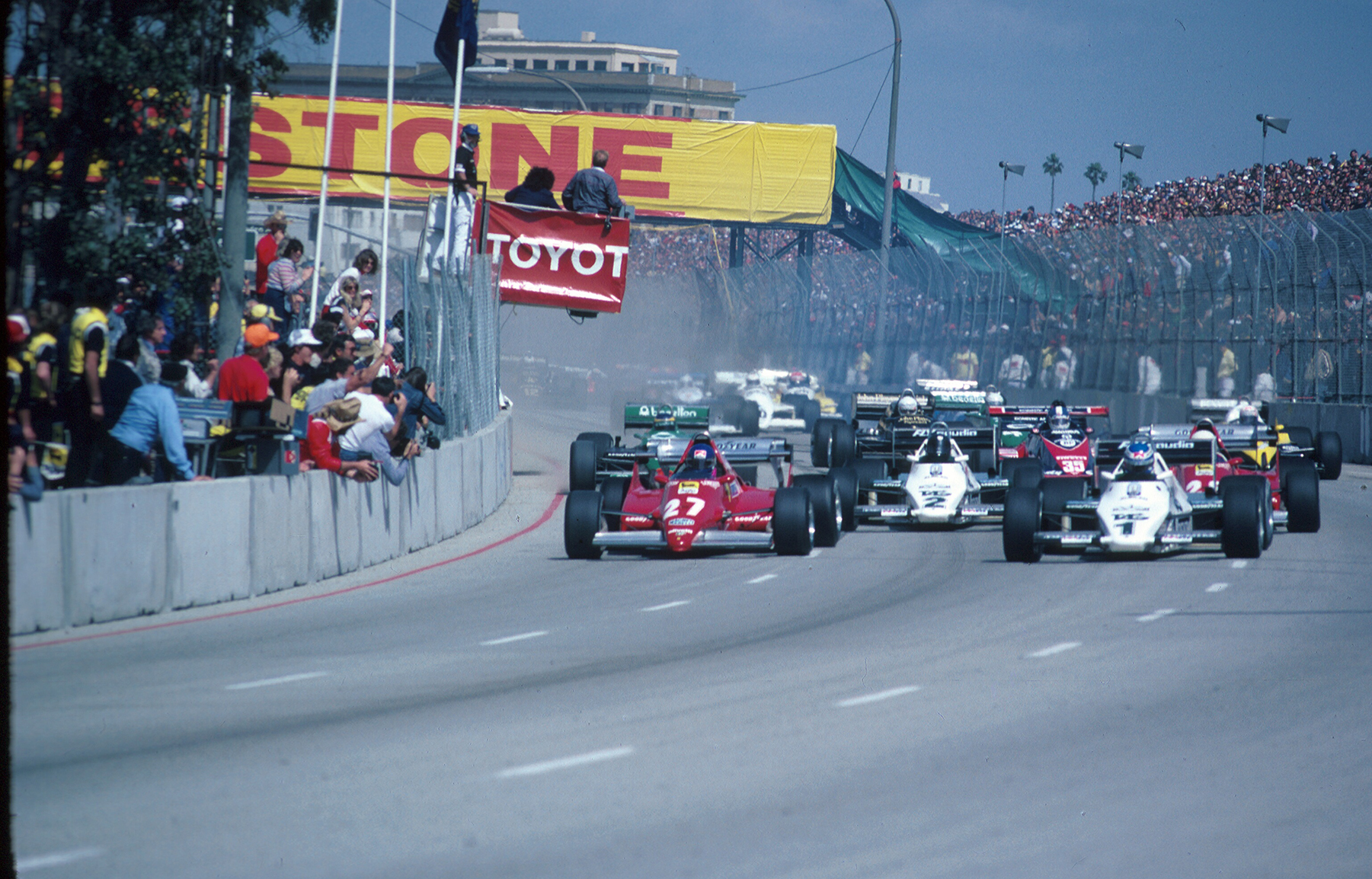 During Lap 25, Rosberg came inside on Patrick Tambay, who started in the No. 1 position, as the pair approached the track's unforgiving hairpin turn—the last turn of the circuit. Rosberg's car went under Tambay's, the latter of which did a full 180-degree turn with at least two tires off the track. Both cars were retired from the race.
For the last decade, Michaelian said the three-day race weekend has featured historical races of different types. As with all races, he said the purpose is to attract different demographics that may not be interested in the main IndyCar race. In the case of the historic races, he said they attract older race fans who were watching the cars when they were new.
But when it comes to historic F1, Michaelian said there is another draw: new fans who were swept up by the recent wave of F1 popularity in the states. (As of a few years ago, the U.S. hosted one F1 race, Michaelian said. As of the end of this year, it will have three.)
"It's an opportunity to connect their newly found interest in Formula One, as it exists today," Michaelian said, "with a look back at some of the predecessor cars that were involved in a series back in the '70s and '80s—most of which ran here on the streets of Long Beach during that time."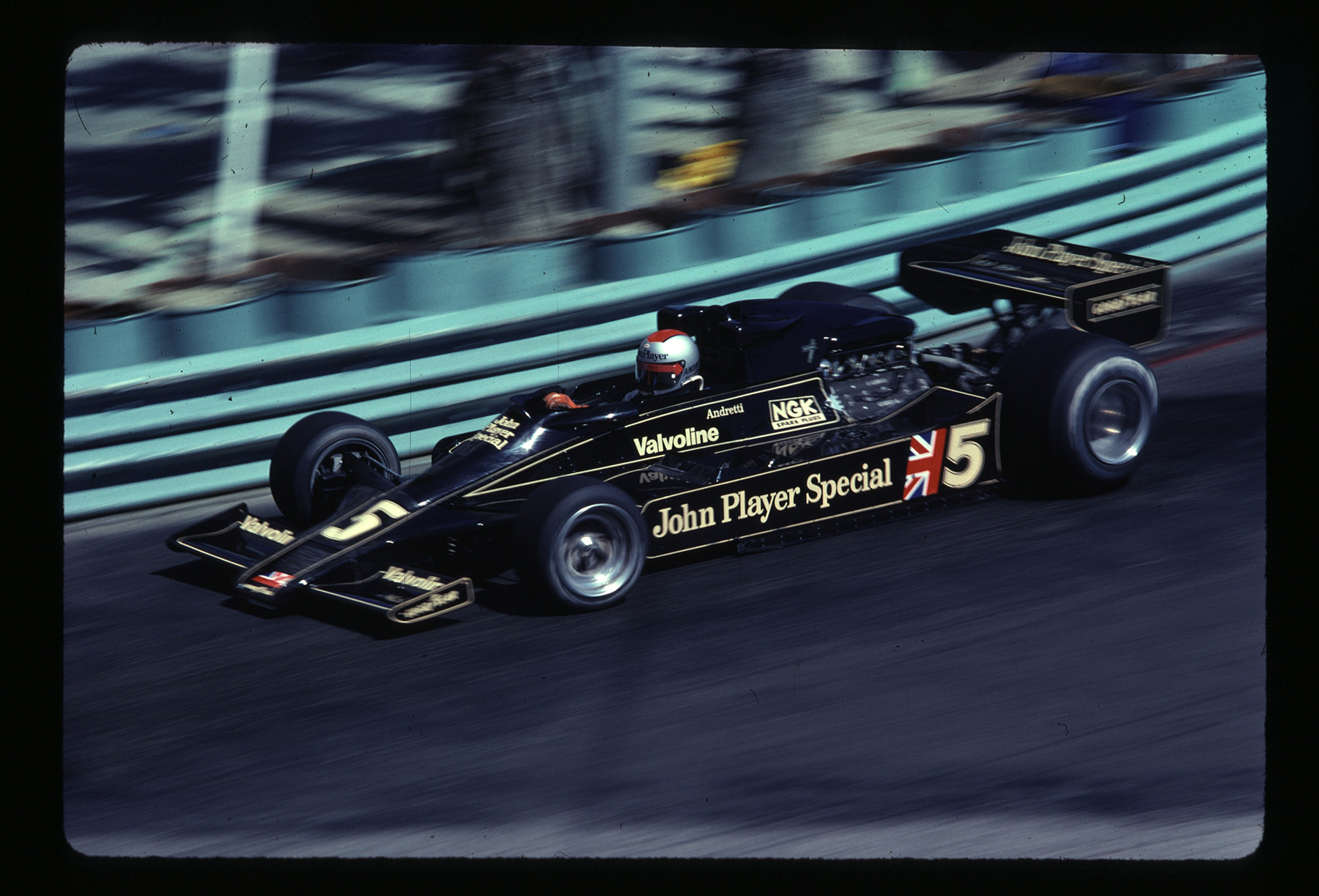 Of the 21 historic cars slated to run over the two 20-minute races (one Saturday, one Sunday) through the Historic Motor Sports Association headed by Chris Vandergriff, only four did not compete at the Long Beach Grand Prix in their heyday, having predated the event's origin.
Michaelian said F1—past and present—is attractive to gearheads and car people because of the variety. As opposed to IndyCar, which requires all drivers to use the same chassis and one of two different motors, F1 is a breeding ground for innovation that results in different car silhouettes and one-of-a-kind engines.
When these historic cars are roaring around the track, Michaelian said the sounds will be unlike anything modern face fans hear today.
"They were not turbocharged, so the sounds that emanated from them were magic to most people who were listening to them," Michaelian said. "Each one of those different power plants had a different song to 'em."
"They are unadulterated, pure internal combustion engines at their full song," Michaelian said, adding that watching these historic cars in Long Beach again will bring back "a great deal of very positive memories."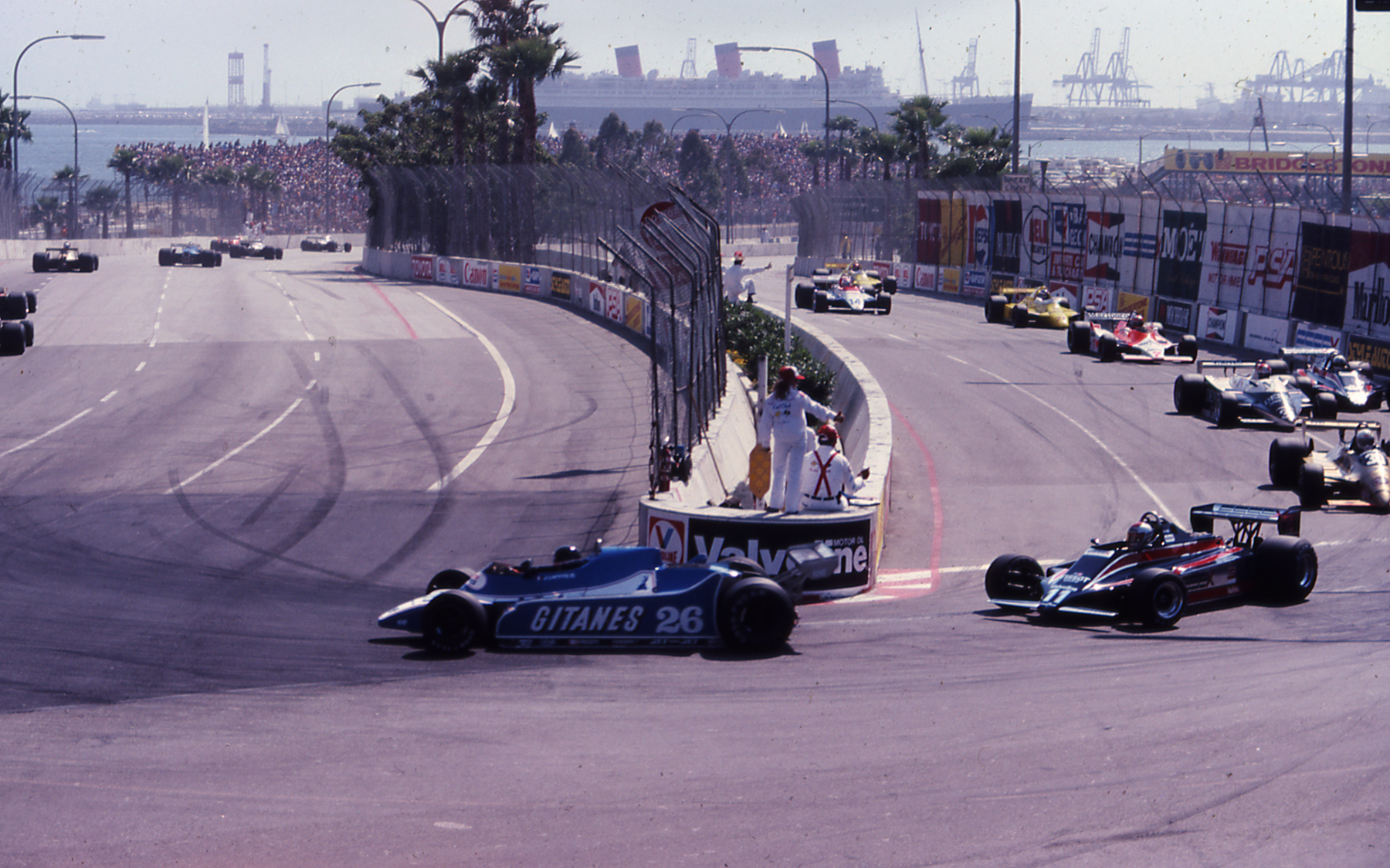 This will only be the second historic F1 race held in Long Beach, Michaelian said. The first was about a decade ago, and that was the first time F1 cars sped through Downtown Long Beach since the series left after '83.
Long, who got his racing start in go-kart racing, said he is excited to drive for Erich Joiner, who now owns the historic car. But Long's connection to the car goes deeper than his love of the sport and its history.
"Keke was a mentor of mine in go karts, and I was a mechanic for his son Nico, who went on to be Formula One world champion," Long said.
Long retired from professional racing at the end of 2021 but remains a frequent historic racer, including prototypes and Trans-Ams. During the 2022 Acura Grand Prix of Long Beach, Long won both historic IMSA GTP Challenge races in a 1988 Porsche 962.
This will, however, be Long's first historic F1 race, though he has driven this particular car, as well as modern F1 cars, before, he said.
"F1 is the pinnacle of our sport and Willams (team) and Rosberg are such icons from that period," Long said. "I am very honored."
He did speculate on his chances to win the race, noting that it's a full grid with "a lot of quick drivers" and "a lot of varied technology and different eras of the Formula One cars."
"I hope to put on a great show and infect and educate the youth with all of the Formula 1 hype that there is," Long said. "It should be a good time."