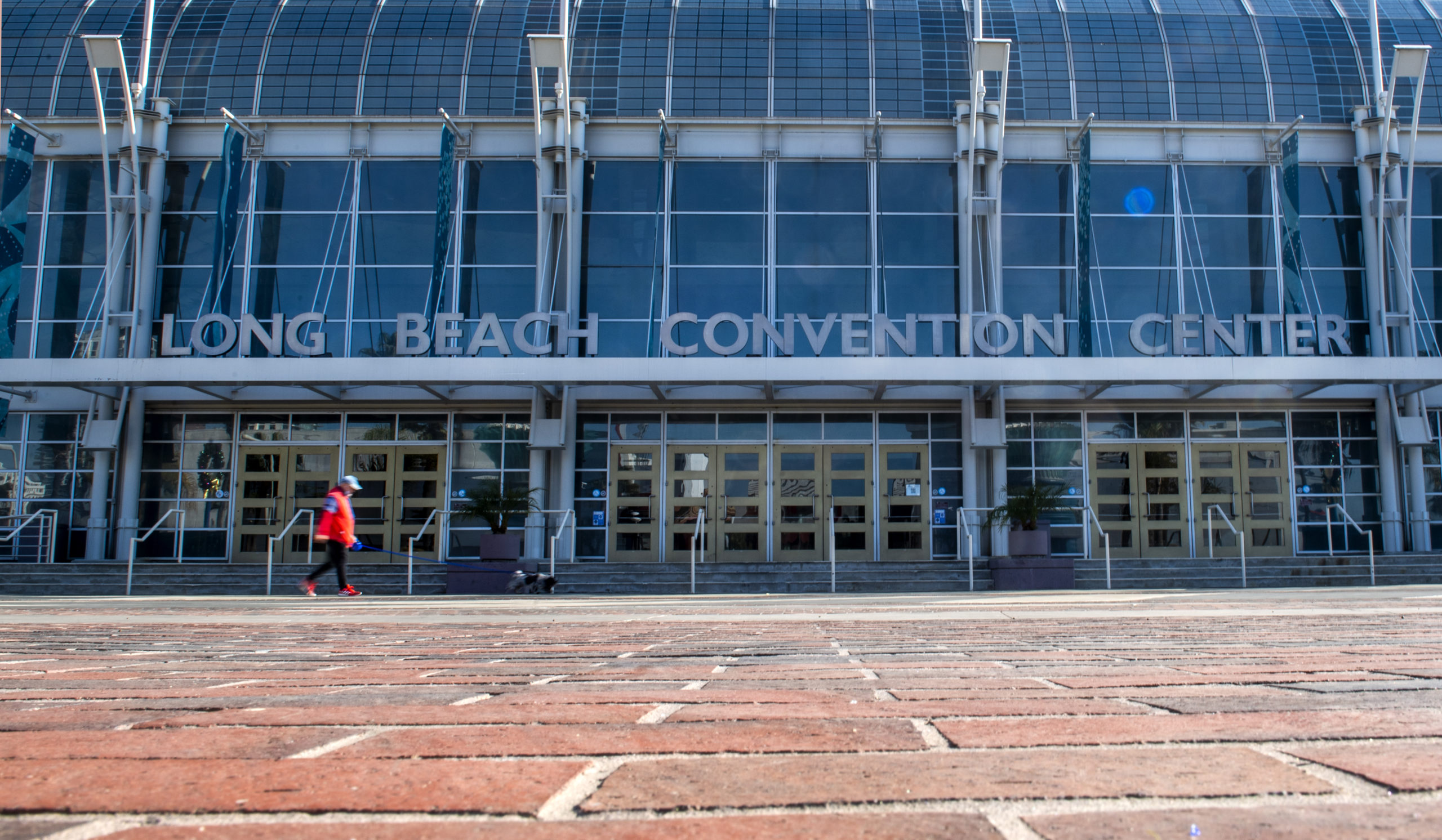 Since the Long Beach Convention Center reopened to large-scale in-person events in August, staff at the center and the Convention and Visitors Bureau have been hard at work booking conventions for the upcoming year—and their work has been recognized on multiple fronts.
The bureau and center have once again been honored as the "Best in the West" in Northstar Meetings' Stella Awards, a nationwide recognition of excellence in the event industry. This marks the fifth consecutive year Long Beach has won the award—more than any other bureau or center, according to CVB spokesperson Samantha Mehlinger.
"Winners are selected by clients and peers, and it is rewarding to see that we are being recognized for our efforts to deliver exceptional service and experiences," Steve Goodling, President & CEO of the Long Beach CVB, said in a written statement.
The CVB's recent work has also been reflected in its booking leads.
Since January, the bureau's volume of leads for new bookings has grown by 70%, with sales missions to Chicago and Washington netting 100 new leads, Mehlinger said.
The bureau's close relationship with the Convention Center has been crucial to its continued success, Goodling added. "We truly work as a seamless unit, and our relationship is what sets us apart and has earned us these prestigious recognitions."
During the mandatory downtime created by the pandemic, the bureau and center increased in-house production capacity to enable hybrid events, which combine in-person and virtual programming.
The additional know-how and technical capability built during that time, which included the hiring of two staff members focused on creating hybrid event concepts as well as the buildout of an on-site studio and editing space, have been a major selling point for some clients.
Scott Steen, executive director of the American Physiological Society, said he was highly impressed by the center's infrastructure and the bureau staff's vision during a recent site visit. His event, a new spin off of the Experimental Biology conference, is expected to draw 3,000-4,000 attendees—who would come to Long Beach in April 2023, if the contract is signed.
"We had great ideas and we thought, 'How can we possibly afford those?'," Steen said, lauding the cost savings of Long Beach Convention Center's existing infrastructure, including the necessary technology to host part of the conference online. "It makes a lot of our real dreams for this meeting possible."
Some of the technological capabilities of the center include increased lighting and robotic cameras to ease video production—but the draw also extends to the furniture and interior design, he noted.
Most convention centers are big, modern, concrete boxes, Steen said.
"Long Beach is doing something absolutely unique," he added, comparing the center's interior to that of a boutique hotel. "It invites attendees to sit down and really creates community."