Long Beach College 'Promise 2.0' Provides Transition From LBCC To CSULB
Partners in the Long Beach College Promise today announced the enhanced Promise 2.0, an expansion of the program to debut next fall. The initiative guarantees qualifying Long Beach Unified School District graduates a path to transition from Long Beach City College (LBCC) to California State University, Long Beach (CSULB). Promise 2.0 benefits students by allowing them to pay a lower tuition at LBCC, earn credits transferrable to a CSULB bachelor's degree and have priority registration for LBCC courses. They will also have access to advisors from both institutions, and receive student ID cards from both LBCC and CSULB.
State Treasurer Calls For Independent Review Of CalPERS CEO
State Treasurer John Chiang has called for a review of CalPERs CEO Marcie Frost following allegations that she misrepresented her educational background – either purposefully or unintentionally – during her interview process in 2016. In a statement released by his office today, Chiang stated that the allegations are serious, but that only an evidence-based and objective investigation by a neutral third party would allow for an informed decision about her future with the agency to be made. Financial blog Naked Capitalism alleges Frost indicated she was enrolled in a degree program during her hiring process but that transcripts show she had not taken classes since 2010. "While I believe Ms. Frost has performed well in her role and hope she will be completely exonerated, my fiduciary responsibility to CalPERS and its nearly two million members must come first," Chiang stated. "We have a duty to follow the facts to whatever ends serve the best interests of our members."
Small Businesses Are Opening Faster Than They Are Closing
Yesterday, the Small Business Administration (SBA) Office of Advocacy published a fact sheet by research economist Daniel Wilmoth that indicates more small businesses are opening than closing. In 2017, the number of businesses in the U.S. increased by about 118,000 with various levels of growth depending on region. In all, 975,000 new businesses had opened by the end of 2017. The number of businesses that closed fell from 859,000 in 2016 to 857,000 in 2017. Business openings have exceeded business closings for 28 consecutive quarters, Wilmoth noted. California accounts for nearly one-third of the net increase of businesses in 2017, with 38,000.
National Report On Small Businesses Shows Uptick In Jobs And Income
Small businesses are creating new jobs and gaining income, according to the latest Small Business Quarterly Bulletin, released by the SBA. Proprietors' incomes increased about 75% from the second quarter of 2009 to the same period in 2018, according to the report. It also showed that small businesses created 6.8 million net new jobs over the last five years. But despite low rates of loan delinquency, lending to small business owners has remained flat since 2010. Click here to read the bulletin.
SCAN Health Plan Announces New Senior Vice President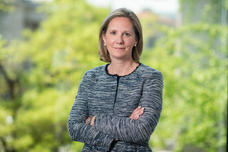 Adrienne Morrell is the new senior vice president of public, government and community affairs for SCAN Health Plan, the nonprofit announced today. "Morrell will work to reinforce SCAN's government and community relations, while working side-by-side with healthcare policymakers and trade associations to develop and advocate for legislation that positively impacts the livelihood, health and independence of the nation's seniors," according to the announcement.