Federal Maritime Commission Requests More Information About PierPass Changes
The Federal Maritime Commission (FMC) issued a request for additional information today regarding proposed changes to PierPass's Offpeak Program at the San Pedro Bay Ports. The 12 container terminals that are signatories to the FMC-sanctioned West Coast Marine Terminal Operators Agreement (WCMTOA) have agreed to a new PierPass fee structure and the implementation of appointment systems for trucks serving their facilities. Once the WCMTOA members respond to the request, the FMC has 45 days to analyze the amendment to the OffPeak Program.
CalChamber Supports All June State Ballot Initiatives
The California Chamber of Commerce supports all five statewide measures on the June ballot. The propositions, numbered 68 through 72, entail the following: issuing a $4 billion bond measure to fund water quality improvements, flood protection and urban parks; restricting use of diesel sales tax revenues and the new transportation improvement fee for transportation uses only; requiring cap-and-trade revenues to be deposited in the Greenhouse Gas Reduction Reserve Fund; making the effective date for approved initiative statutes, referendums and constitutional amendments occur on the fifth day after the vote results are filed by the secretary of state except in cases in which a later date is provided; and excluding rainwater catchment systems from new construction-related property taxes.
U.S. Secretary Of Commerce Launches Investigation Into Automotive Imports
Today, under the direction of President Trump, United States Secretary of Commerce Wilbur Ross initiated an investigation to determine if imports of vehicles and automotive parts threaten the national security as defined in the Trade Expansion Act of 1962, Section 232. The "thorough, fair and transparent investigation" will determine if imports are weakening the U.S. economy, Ross said in a statement. From 1990 to 2017, motor vehicle production employment in the U.S. has declined by 22%, as imported vehicles have grown from 32% of cars sold in the U.S. to 48% over the last 20 years, according to a press release. Trump requested a similar investigation on steel imports in April 2017, which ultimately led to tariffs on steel and aluminum imports.
National Statistics Reveal Trends Behind Business Closures
The United States Small Business Administration has released a new report on the subject, "Why Do Businesses Close?" The study by Economist Brian Headd revealed that businesses have  shut down at an annual rate of about 7% to 9% each year for the past 25 years. It also found that a slightly higher percentage open each year. The top reasons that employer firms closed in 2015 were low sales, or the owners retiring or selling their business.
New Senior Vice President Of Investments At Marcus & Millichap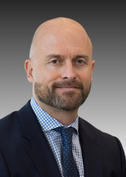 After 12 years as senior vice president with RE/MAX Commercial, Brice Head is rejoining Marcus & Millichap as the senior vice president of investments at the firm's El Segundo office, which also serves Long Beach. Head was director of Marcus & Millichap's National Multi Housing Group from 2002 to 2006 in Los Angeles. "The move puts me in a great position to serve my client base from the heart of the South Bay investment property market," Head said. "I'm excited to reunite my clients with the benefits of working with the Marcus & Millichap platform and range of services."