California wines are known throughout the world. But despite favorable weather conditions, Long Beach's urban, industrial coastline and a lack of rolling hills for grapevines to rest on have precluded the city from taking part in this profitable industry. Luckily for wine aficionados, that hasn't held back a small but flourishing scene of wine stores and tasting rooms in the city. And soon, Long Beach will welcome its first winery, located in the heart of downtown.
Water's Edge Winery, an "urban winery" franchise, is in the process of opening a new location on Pine Avenue. The winery, which will offer tastings of wine produced on-site, will be the first of its kind in Long Beach. The grapes used to make the wine onsite are flown in from vineyards all over the globe.
"It's kind of a cool concept, being able to bring in stuff from all over the world," Water's Edge Winery's owner, Colin Mitzenmacher, told the Business Journal. "Australia, Argentina, Spain, France, Italy – you name it, we're bringing it in. And we get to blend things on-site, which is fun." Guests will be able to watch the winemaking process in a production showroom, which will also be visible to pedestrians through the large windows framing the winery's entrance.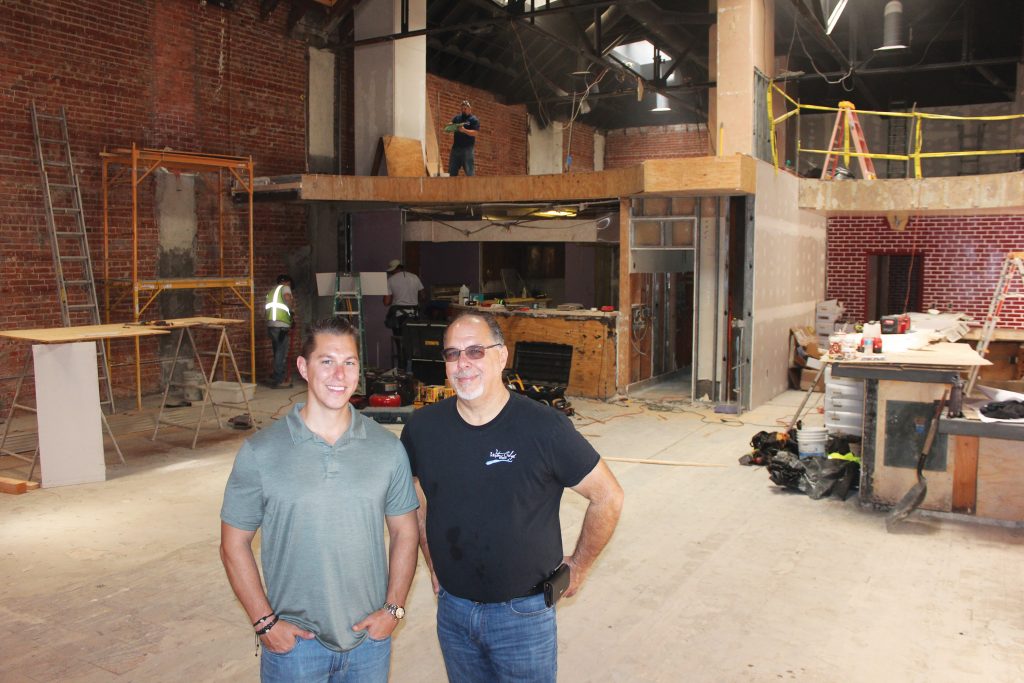 The space, which is in the final phase of construction, features exposed brick walls, a tasting room and a lounge area on the second floor. Visitors will be able to choose from about 35 different wines as well as a bistro menu designed to pair with them.
Importing grapes also gives the winery a competitive edge when it comes to pricing. "It's just a little bit different than most wineries do it. It takes out probably 60% of the economic strife by not doing the farming and such," Mitzenmacher said. The onsite production also creates cost savings, he noted. "Our cost factor is much lower because we're creating the product, as opposed to . . . wine bars [in the area], which have to buy the product." Prices range between $19-45 per bottle, and members of the wine club receive a discount.
Mitzenmacher was working on a vineyard in Oregon when he received a call from his father, Mark Mitzenmacher, who serves as the director of operations for the Water's Edge franchise. He had worked at the company's first location in Rancho Cucamonga. In 2016, his newfound love for winemaking brought him to Oregon, where he worked two harvests and learned the craft before returning to California this year. "I learned from them and I've been trying to utilize what I learned in winemaking from Water's Edge Wineries as well as from different wineries in Oregon," he recounted.
Mark said the trend towards local products has helped grow the urban winery franchise; Long Beach will be its 15th location. "People are so much more urban now," he said. "Everybody wants to shop local and they want to stay local and support local." To forge local ties, the winery is offering a Founder's Club membership to its first supporters, which includes an invitation to the grand opening planned for late June. The winery will also offer club memberships ranging from $35-75 per month.
"Instead of the traditional winery, where you have to plan to go there, you have to plan to come back afterwards, you have to take a day off to go do it, we are right in the middle of town," Mark said. "Being able to come into your own winery in town and pick up your wines and be a part of the club, it's got a different feeling to it, which is nice," Colin added.