The Merchant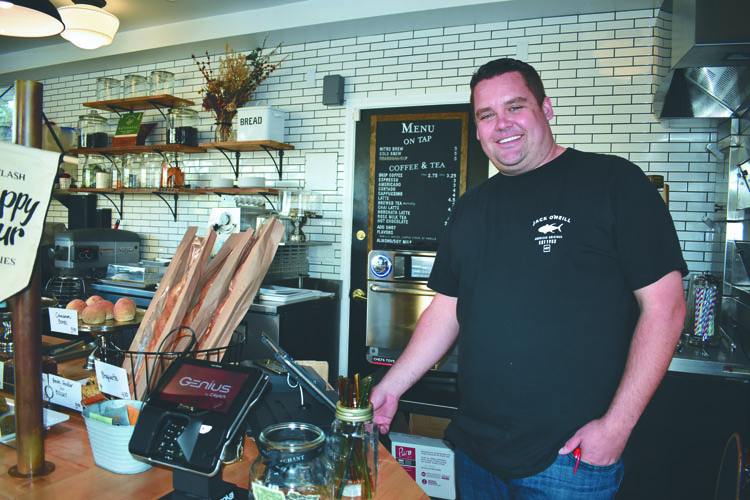 One day, Mike and Andrea Gillespie stumbled upon a small property with a "for lease" sign on it while walking their dogs near their home. It seemed like the ideal place for the small country-style general store they had been planning to open, according to Mike Gillespie. Soon after, they opened The Merchant at that very location in Bixby Knolls. That was May of 2017. One side of the The Merchant is a cafe and bakery, while the other is a small shop with housewares and more. "No one else is baking on the scale we are," he said of the cafe's variety. As first-time owners of a business, Mike said they made some mistakes along the way while learning how to operate their new store. Now, he is happy to be running a neighborhood shop. "We love being a part of everybody's daily routines – it's a lot of fun," he said. Mike manages the day-to-day operations of the business, while Andrea creates all the baked goods in the cafe. Mike, a Long Beach native, has a background in maritime and formerly worked for the Port of Long Beach, while Andrea has a background in the culinary arts. "We're just focused on being our neighborhood coffee shop and that's it – we're not really looking to expand or blow up," Mike said. "We're not here for the big bucks; we're here to serve our community." The Merchant is located at 4121 Long Beach Blvd. For more information, call 562/317-5155 or visit themerchantlb.com.
MKT Chiropractic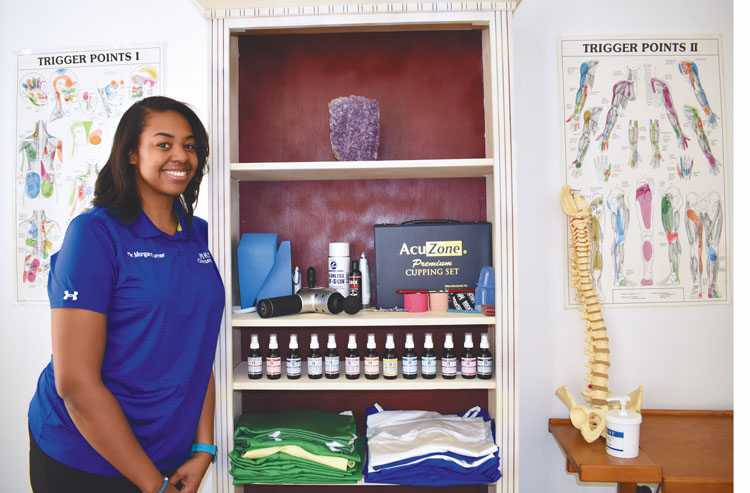 As a basketball player in high school, Dr. Morgan Turner had multiple sport injuries that were cured through chiropractic medicine. "I just thought chiropractic was amazing," Turner said. "I would walk in with crutches and I would walk out without crutches." She now owns her own practice, MKT Chiropractic, which opened early this year. Turner, whose patients are often from out of town, said she had her patients in mind when choosing the location of her practice. Bixby Knolls has both the welcoming feel of a small town as well as the close proximity to the airport and other cities. To her knowledge, Turner is the only chiropractor in the South Bay and Orange County areas that practices a specialized form of chiropractic medicine called Directional Non-Force Technique (DNFT), in which she performs adjustments by using her thumb. DNFT can be used on anyone from babies to elders because it does not involve the same cracking technique that most chiropractors employ. Turner sometimes finds it difficult to describe and market her niche business, which focuses on this unique technique and holistic healing. Physical pain is sometimes linked to emotional stress, which is another health concern Turner evaluates for her patients. Her goal is to introduce the community in Long Beach, where she grew up, to what she does and to make a positive impact through her work. MKT Chiropractic is located at 3950 Long Beach Blvd., Suite 104. For more information, call 562/452-3969 or visit mktchiro.com.
Sister LB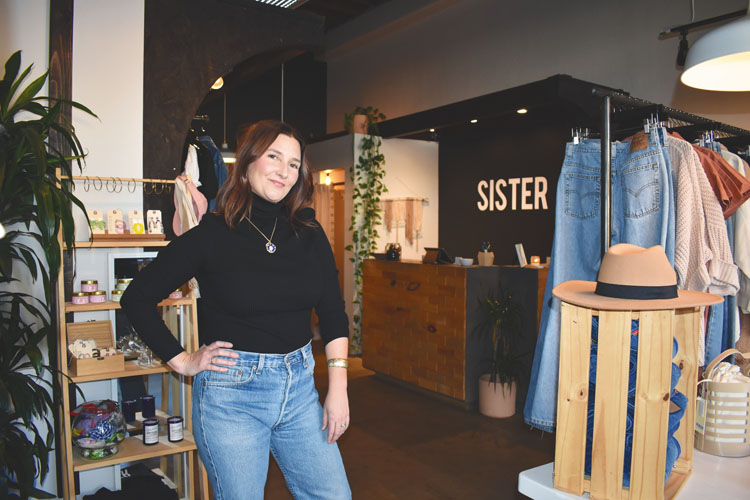 Katie Hectus, owner of clothing store Sister LB, knew she wanted to open her own business after her experience as a buyer for numerous major retail corporations. Her store features new and vintage clothing. Bixby Knolls was especially significant for Hectus, a Long Beach native, because her great-grandfather owned a tuxedo shop on the same block as her store. "One of the things that I say about this town is that there are so many really great boutiques to go to and a lot of great places to shop," Hectus said. "I am really honored to be a part of that group of women." The name "Sister" was inspired by her sister and the sisterhood created by mentoring younger women entering the fashion industry. Hectus hires interns from the fashion programs at Orange Coast College and Long Beach City College to give the students real industry experience. She noted that it is important to have a unique store, pointing to the popularity of online shopping and how the focus in retail has shifted toward getting the best deal instead of shopping for pleasure. "I want to be the place where you can come in and we will be pouring mimosas, we are going to have a good conversation and you are going to try on a million things," she said. "I sort of envision it as like a candy store for women – without all the calories." Sister LB is located at 3803 Atlantic Ave. For more information, call 562/225-4992 or visit sisterlb.com.