My Bicycle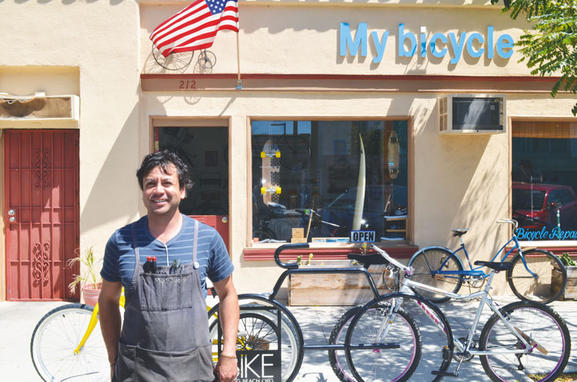 Cycling has always been a passion for My bicycle owner Cameron Vodegel, who started racing BMX bikes professionally at nine years old. By age 13, he was working in the service department at a local bike shop in Cerritos. "I got a business and a music degree while working full time as a bike shop mechanic," Vodegel said. After spending 30 years in different shops, Vodegel decided to open his own place, an idea that came to him during a bike ride. "I stumbled upon this location and it was for rent," he said. "I listened to my gut feeling that this would be a good bike shop." Although bike repairs and restorations are his specialty, Vodegel has also branched out into selling skateboards and surfboards. "A lot of musicians and bike riders usually skate and surf. It's a culture thing," he said. "It's something nobody captures and I do in my shop." In addition to his business, Vodegel runs a nonprofit to support young skaters, Relaxxed Skateboards, which he started in 2001. "I visit skateparks and hang out with the kids there on my own time," he said. "If I see a talented kid or one who doesn't have much money, I help them out as much as I can." Vodegel said he'd like to see another skatepark in Long Beach, located on the sand like the one in Venice. My bicycle is located at 212 Orange Ave. For more information, call 562/331-0190 or visit mybicyclelongbeach.com.
Ellie's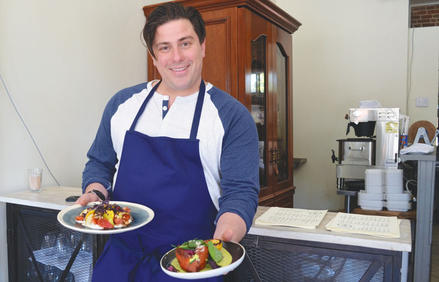 Jason Witzl, the owner of Ellie's, has been cooking since he was 20. "I didn't get into any college and didn't know what I wanted to do," he said. "One of my friends told me that if I went to culinary school, I'd get to eat for free. I took my first class and immediately fell in love. I've been full for 13 years now." Ellie's features Southern Italian cuisine complete with handmade pasta and a curated wine list. Witzl, who is also the executive chef, said his staple is grilled bread with pork butter and house-made pickles. "It's a really unique and unbelievable thing," he said. A yam dish with pickled onions, shallots, fried egg aioli, sesame seeds and herbs is another house specialty. "We put it out as the first course on the prix fixe menu," Witzl said. "When you drop off a yam to someone, they're not the most excited about that dish. But then they eat it and they're like, 'Wow, this is incredible.' It's one of those dishes that embraces the L.A. mentality: under-promise and over-deliver." While Witzl loves cooking, since becoming a restaurant owner his favorite part of the business is watching his team grow. "Watching them become great chefs and be a strong contribution to the business makes me believe that what we're doing here is right," he explained. Ellie's is located at 204 Orange Ave. For more information, call 562/437-4837 or visit ellieslbc.com.
Broadway Hair Studio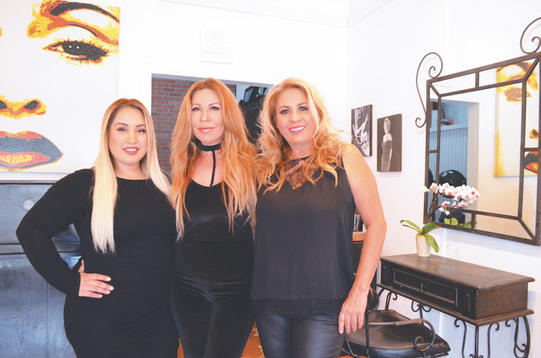 Although she at first aspired to become a nurse, Stephanie Madera decided to join her mother and aunt in her family's business, Broadway Hair Studio, because she always enjoyed doing hair and makeup. Madera's mother, Flor, moved to Long Beach from Nicaragua when she was 16 to join family members in the city. She obtained her cosmetology license and opened the salon in 1993, when Madera was three years old. "My mom always had a bad experience getting her hair done [in Nicaragua]," Madera said. "She wanted to know how to do it right." According to Madera, the salon is known for its hair color corrections, highlights, extensions and Brazilian blowouts. It also provides waxing, styling for special events, perms. They even do house calls. "My favorite part is seeing clients' reaction to how beautiful they feel. They might not need much, but one small change makes a big difference." Although Madera's mother does the majority of the haircuts, the three women "do a little of everything." Madera, who grew up around the salon, said the business has retained some of its original customers. "I've had some customers who've known me since I was three," she said. "They have some of the pictures I used to draw. It's beautiful to see. Our clients have children and then their children come in. Everybody who comes to our salon feels like family." Pictured from left are Stephanie, her mom, Flor de Maria Chavarria, and aunt Azucena Melgar. Broadway Hair Studio is located at 1222 E. Broadway. For more information, call 562/495-4046 or visit broadwayhairstudio.com.