This is about to be a mouthful. There's a secondhand clothing shop opening up on Second Street called 2nd Street later this month.
2nd Street is an upscale, used clothing retail chain with some 700 locations in Japan, where the company is based. The conglomerate is currently making its way across the country, and the Belmont Shore location will mark its 24th U.S. store when it opens on April 29.
Lisandro Quiroz, a Long Beach resident and communications coordinator for the Japanese company, confirmed that yes, landing 2nd Street on Belmont Shore's Second Street was intentional.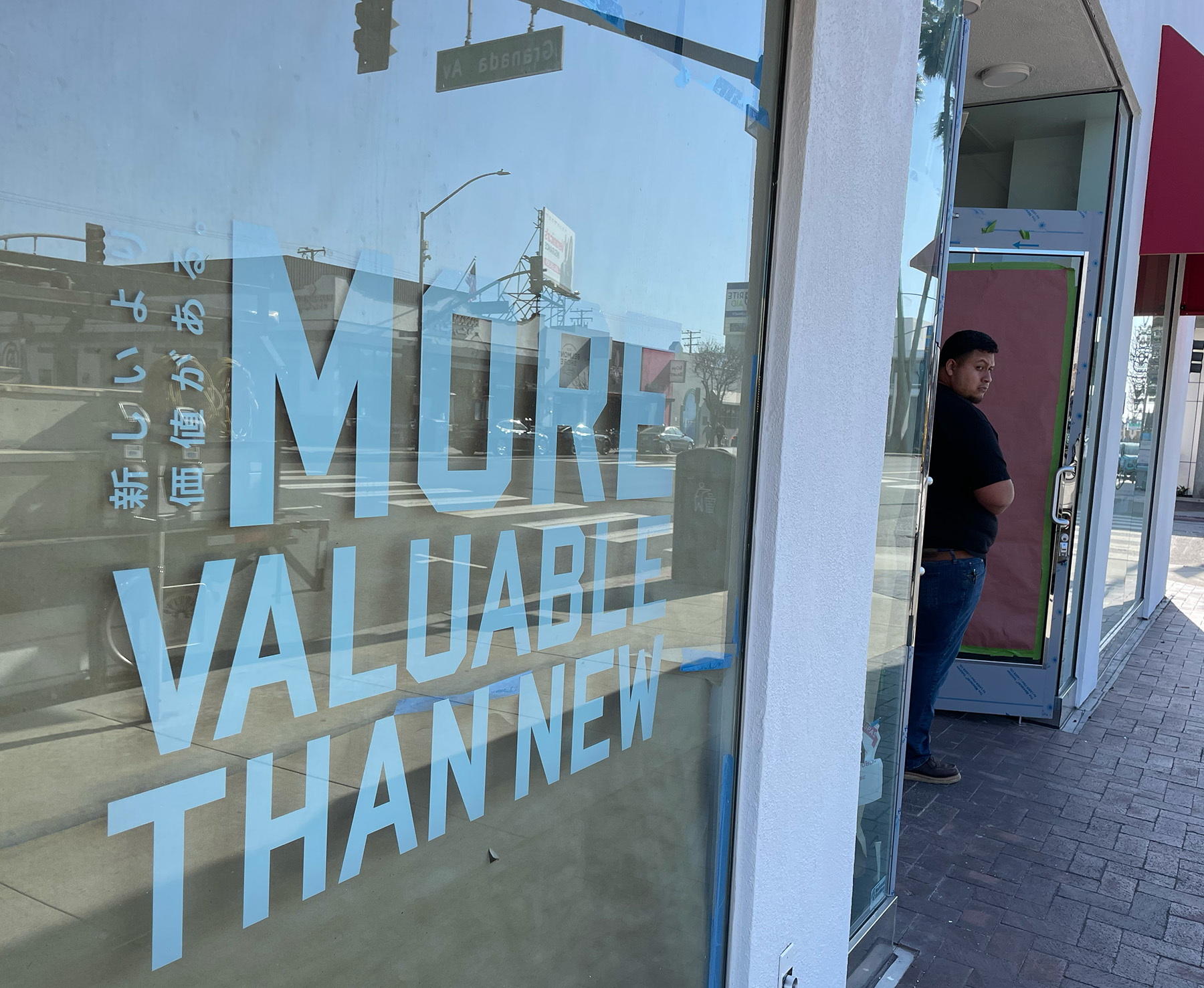 Initially, Quiroz said his team had hoped to score the quirky marquee-topped building that Buffalo Exchange once inhabited, but after facing too many construction obstacles at that location and some other failed attempts at leasing other buildings on the block, they landed on the corner of Second Street and Granada Avenue last year.
Buffalo Exchange was once beloved by thrifty shoppers for its vintage and trend-of-the-week pieces, but it shuttered during the height of the pandemic in 2020. While 2nd Street has an identical buy-sell-trade model, the shop touts itself as an upscale boutique selling used but quality garments as well as designer bags and clothing—but Quiroz said they aren't above the $5 item.
2nd Street aims to avoid fast-fashion brands, which sets it apart from buy-sell chains like Buffalo Exchange and Crossroads, Quiroz said. Prices will range from what you would expect for used Gucci to a wide spectrum of more affordable brands.
"The store is also going to be a reflection of what people in the area are selling and buying," Quiroz said.
2nd Street, opening April 29 at 5025 Second St., will operate from 11 a.m. to 8 p.m. every day, and the staff will welcome people to come in and trade or sell clothing from 11 a.m. to 7 p.m. every day. Sellers must be 18 years old and show a form of identification.