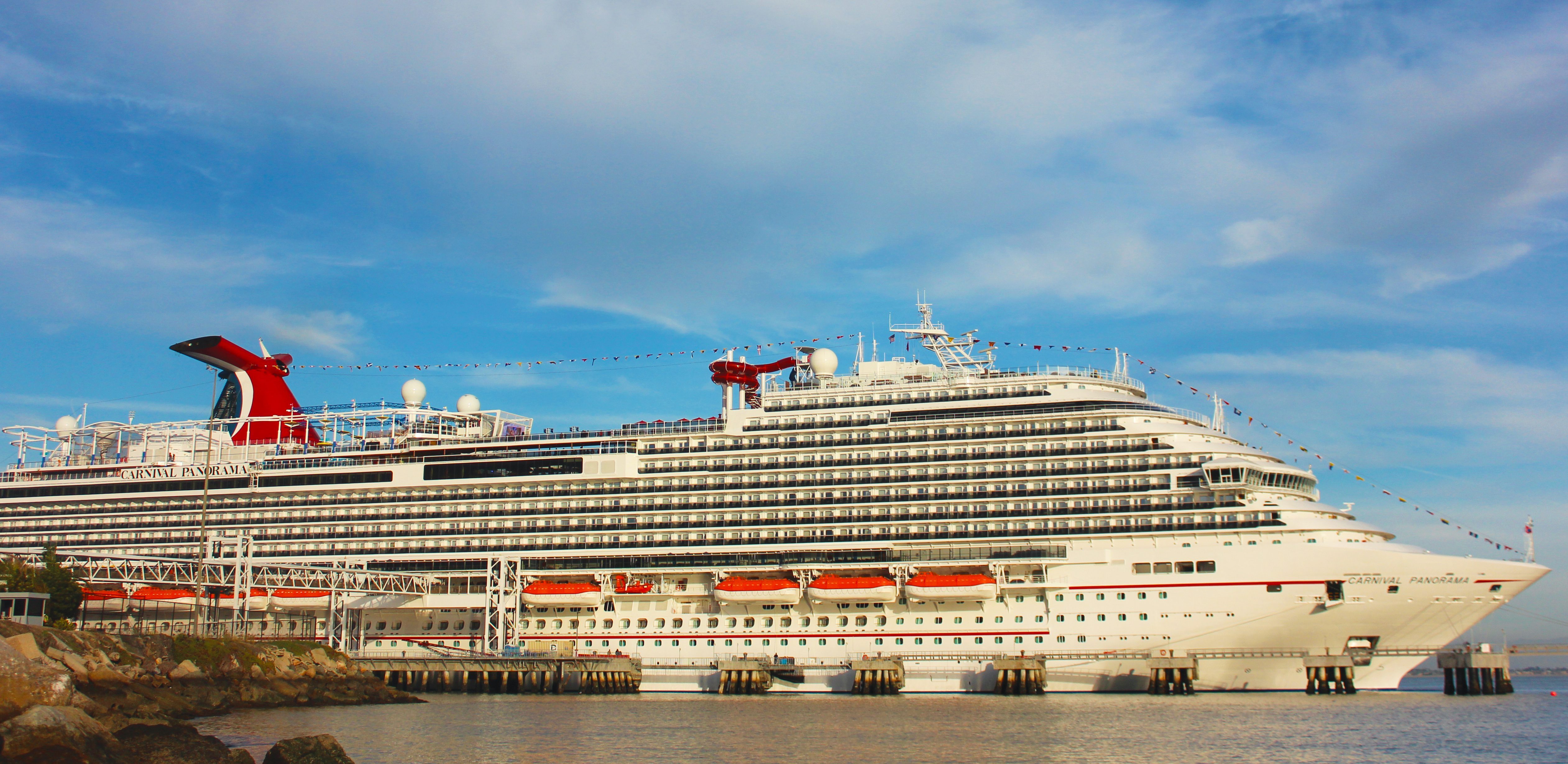 The cruise industry, which generates tens of millions of dollars for the Long Beach, regional and state economies, could make a comeback as early as mid-summer after nearly a year-and-a-half hiatus, according to the Centers for Disease Control.
In an April letter to industry stakeholders, the CDC clarified and updated detailed guidelines for resuming passenger operations using a phased approach meant to mitigate the risk of COVID-19 transmission.
"We acknowledge that cruising will never be a zero-risk activity," wrote Aimee Treffiletti, head of the Maritime Unit for CDC's COVID-19 response within its Global Mitigation Task Force.
In a statement to USA Today, CDC spokesperson Caitlin Shockey said cruise lines could begin passenger voyages from the U.S. as soon as mid-July. The April letter made multiple clarifications and updates to the CDC's Framework for Conditional Sailing Order, which was initially released Oct. 31 after four "no sail" orders throughout 2020.
"We are encouraged by the communication from the CDC," a spokesperson for the Cruise Lines International Association said in an email, adding that the organization is still reviewing the details. "We are optimistic that these clarifications show positive progression—and, importantly, a demonstrated commitment to constructive dialogue, which is key to restarting cruising as we have seen with other governments and health authorities around the world."
The most crucial update to the framework is that ship operators may bypass simulated test voyages—a low-capacity cruise with a smaller staff and volunteer passengers meant to demonstrate the effectiveness of safety measures—if 98% of crew and 95% of passengers are fully vaccinated. Other clarifications include:
The CDC will review and respond to simulated voyage applications within five days, down from 60.
Ship operators may enter into a "multi-port agreement" if all port and local authorities sign the agreement.
Local passengers who may have been exposed to or contracted COVID-19 may drive home to quarantine if no other stops would be required, while passengers who traveled greater distances—particularly by air—to cruise may quarantine in hotels.
The CDC will update its testing and quarantine requirements for passengers and crew on trips with paying passengers to align with the health organization's guidance for fully vaccinated people.
Carnival Cruise Line, the largest cruise ship operator in the world with three of its 25 vessels operating out of Long Beach, previously threatened to abandon its U.S. homeports in favor of less restrictive countries if the federal government's pause on cruises persisted. In an April statement, Carnival President Christine Duffy said the industry has not been treated similarly to other travel and tourism sectors or "U.S. society at large."
"While we have not made plans to move Carnival Cruise Line ships outside of our U.S. homeports, we may have no choice but to do so in order to resume our operations which have been on 'pause' for over a year," Duffy said.
Carnival has not submitted a simulated voyage application and has not made any announcement regarding requiring vaccinations once cruises can resume, spokesman Vance Gulliksen said in an email.
"Carnival is in a pause in our operations through June 30 … as we await approval to resume service," he said. "We are reviewing the guidance issued by the CDC last week."
A Carnival departure would be devastating for Long Beach. The cruise giant's operation generated $82.4 million for the local economy in 2006, according to an economic impact report, which is the most recent on record, Economic Development Director John Keisler said. The Long Beach operation also generated 536 jobs and an annual payroll of $18.2 million for the local economy at that time.
At the regional level, Carnival generated $126.6 million and 792 jobs in 2006. Statewide, $132.4 million and 847 jobs.
In 2007, 7.67 million passengers traveled aboard Carnival cruise ships worldwide, according to Statista data. Passenger travel has increased steadily every year, with 12.9 million passengers sailing in 2019, generating nearly $3 billion in net income. Meanwhile, Carnival accrued more than $10 billion in net income losses in 2020, according to the company's annual report.
Upon return, Carnival's Long Beach operation will include three ships, Gulliksen said: The 4,008-passenger Panorama, one of the company's newest vessels and the third largest in its fleet; the newly refurbished Radiance, capable of carrying up to 2,984 passengers; and the Miracle, a 2004 Spirit Class ship that can carry up to 2,124 passengers.
"The cruise industry is an incredibly important visitor attraction for the city," Keisler said, noting that passengers bring in revenue for local restaurants, hotels and attractions such as the Aquarium of the Pacific and the Queen Mary. Additionally, Carnival pays a $4.30 fee for each passenger to the master leaseholder of the Queen Mary property on Pier H, which is then supposed to be used to fund maintenance and repairs for the historic ocean liner.
The city previously took out a $24 million bond to pay for urgent repairs to the Queen Mary, which was to be repaid using Carnival passenger fees. Due to the loss of those fees for more than a year, Keisler said the city will have to use at least $2.15 million out of the city's Tideland Fund to cover its bond payment. The total amount of Tidelands monies the city will use for bond payments will be unknown until cruises resume, he added.
"Carnival is an extremely valuable part of the Long Beach economy," Keisler said of the potential comeback. "We are really excited to see the cruise lines come back and get Long Beach residents back to work."