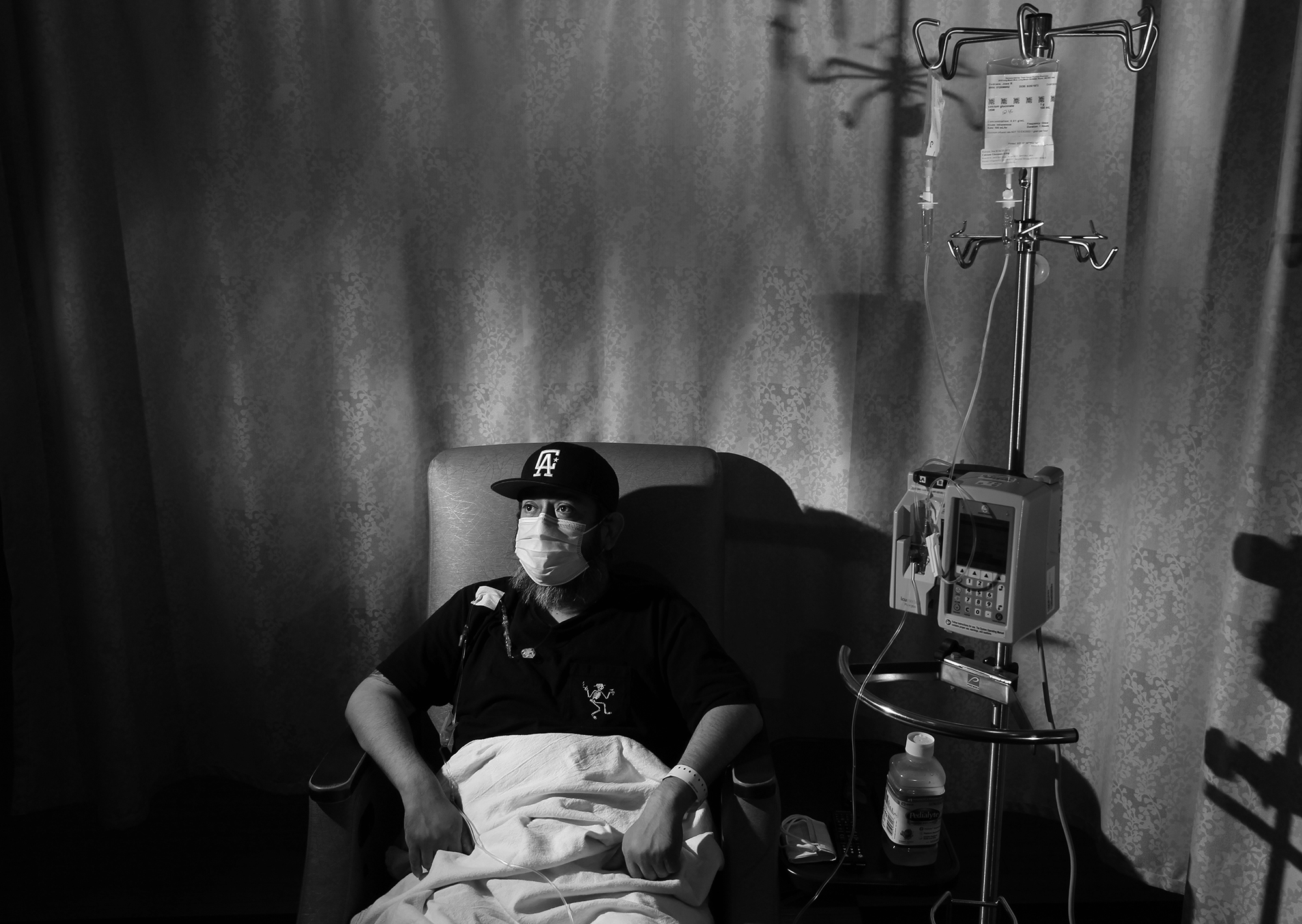 Jose Pedraza was in pain, but like many people during the pandemic, he opted to not visit a hospital. His wife has chronic asthma, and the thought of inadvertently infecting her with COVID-19, possibly resulting in her death, kept him out of his doctor's office.
"That was on my mind heavily," Pedraza said, "being afraid of catching COVID and bringing it back to her. I was terrified."
Instead, he WebMD'd his symptoms. His conclusion? A bad case of hemorrhoids.
Had it not been for the pandemic, Pedraza said he would have visited his doctor as soon as symptoms appeared. But for three weeks, he lived with the pain until it intensified to a level where he could no longer put off a doctor visit.
"I really, really thought long and hard about going to the doctor," Pedraza said. "When I finally went, I just didn't have a choice. I was in so much pain, I had to do it."
One visit to the doctor did little to improve his condition. Three weeks later, his symptoms not subsiding, Pedraza returned to his doctor who decided to order him a colonoscopy. Pedraza, who is 47, recalled bringing up the idea of cancer during his first visit, to which his physician replied that he was "way too young to worry about that."
Doctors found "something" during his colonoscopy, so he was referred to a surgeon, who in turn referred him to Dr. Nilesh Vora, an oncologist and medical director of the MemorialCare Todd Cancer Institute, who gave him the news he had been dreading: Pedraza had stage 3 rectal cancer and a 60% chance of survival.
"I was just in disbelief," Pedraza said. "There were a lot of emotions going through my head."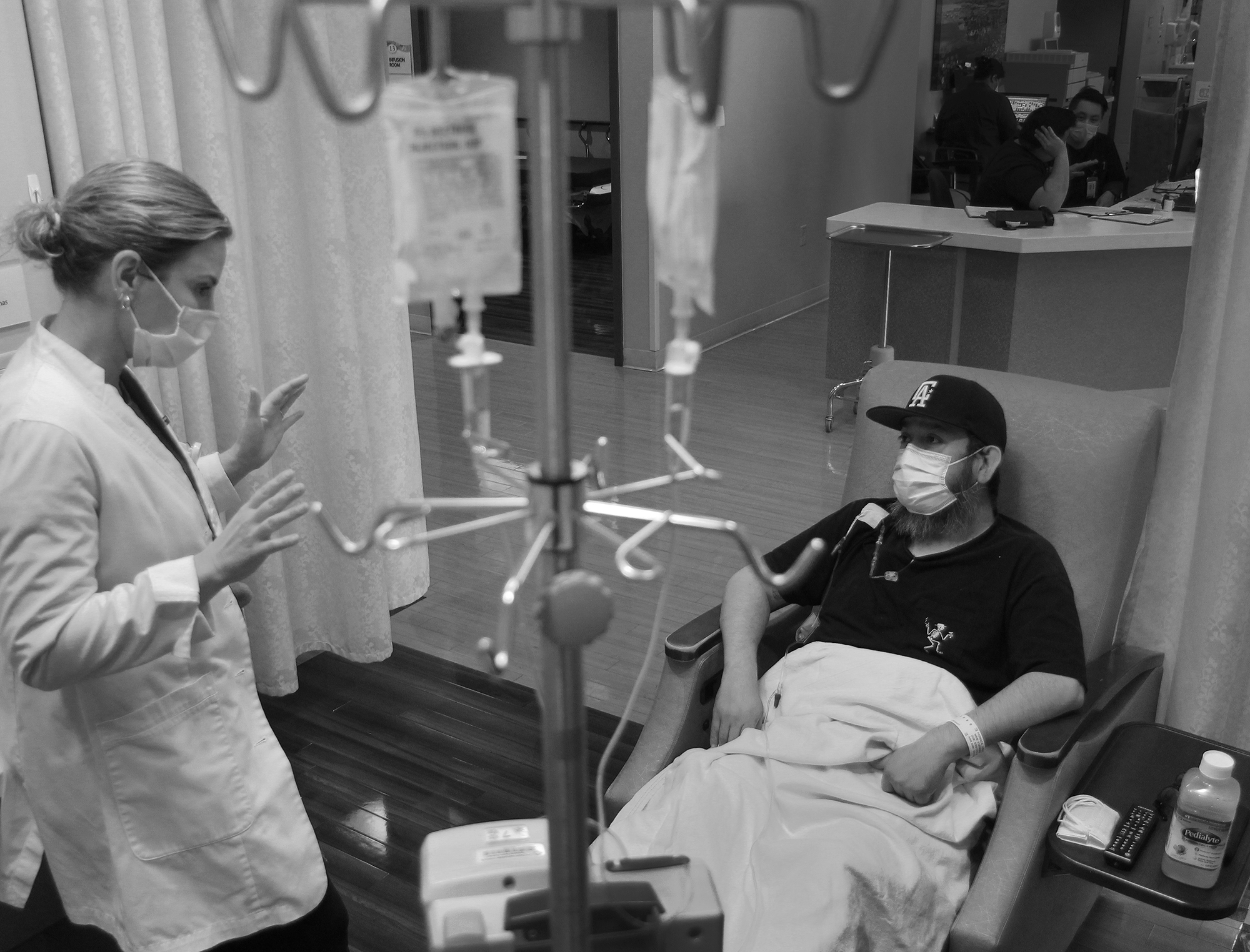 While those with symptoms were allowed to visit hospitals, elective procedures, including preventative cancer screenings, were canceled for months by hospitals to slow the spread of coronavirus.
But even when they were available, Vora said many people have not visited a doctor for potentially life-saving screenings over the past year. Data shows that cancer screenings across the county were down between 83% and 90% amid the pandemic, he said.
"We're talking about potentially 80,000 diagnoses of cancer that didn't get diagnosed in 2020," Vora said, noting that most diagnoses are made on asymptomatic patients.
At Memorial alone, mammograms decreased nearly 30% in 2020 compared to 2018 and 2019, according to hospital data.
The past 12 months have been a struggle for Vora, he said, having to continually weigh the risk-benefit balance between protecting people from cancer and protecting them from coronavirus.
"There was a lot of trying to understand—what's necessary and what can wait," Vora said. "In January, patients … were becoming infected [with COVID] from staff members while they were in the hospital. It was a scary time. I think we all have a little bit of post-traumatic stress."
The longer cancer remains undetected, the deadlier it becomes. Cancer is classified by stages ranging from one to four and mortality rates increase the higher the stage, Vora said. For example, on average, stage 1 and 2 colorectal cancer has a 10% mortality rate, stage 3 is 30% and stage 4 is 86%, according to the National Cancer Institute.
Each cancer has its own guidelines for frequency of screenings, even when symptoms are not present, Vora said. For example, breast cancer screenings should be done annually, while cervical cancer screenings should be done every three years. Many cancers do not present symptoms until later stages, Vora said, so the goal is to catch cancer early with screening tests, thereby improving the chances of patient survival.
Because of delayed diagnoses brought on by the pandemic, the American Cancer Society estimates there will be thousands of additional cancer deaths through 2030, including over 5,000 from breast and over 4,000 from colorectal cancers.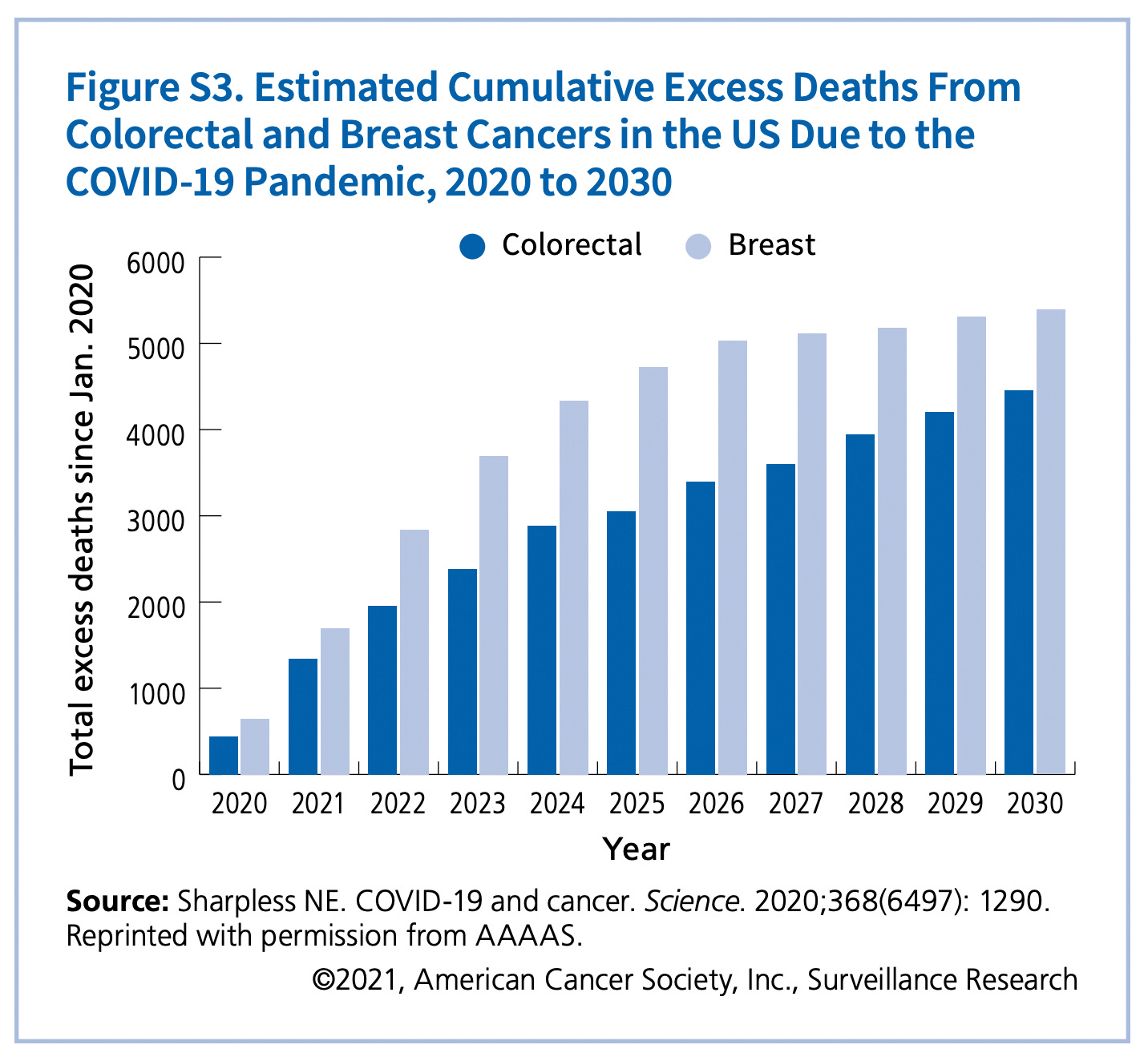 "It's sobering when you think about numbers like that and the impact the pandemic will have," Vora said. "We need to come together to figure out how to resume cancer screenings, how to educate our people about the importance of this."
Fortunately for Pedraza, his cancer is localized and has not spread. He has already undergone around 40 sessions of chemotherapy and radiation, with promising results. He has a couple sessions left before doctors reevaluate his health.
Pedraza's continued treatment schedule keeps his COVID concerns alive, especially given his diminished immune system brought on by the regimen, but the couple has recently been vaccinated, which reduced his fears and allows him to focus on the positive.
"My most recent test results really gave my wife and me something to look forward to as far as moving ahead with life," Pedraza said, "and being able to plan for the future."
Editor's note: This story has been updated to say cervical cancer screenings should be done every three years rather than annually, and with the correct spelling of Dr. Vora's first name.