An ongoing tsunami may threaten the preservation and expansion of maturing businesses in Long Beach. Only this tidal wave isn't physical; it comes in the form of an aging population.
The "silver tsunami" is a term that refers to the growth of the senior population, specifically Baby Boomers. City of Long Beach officials have recently partnered with a nonprofit entity to curb the effects of this tide and prevent aging entrepreneurs from retiring and taking their businesses along with them.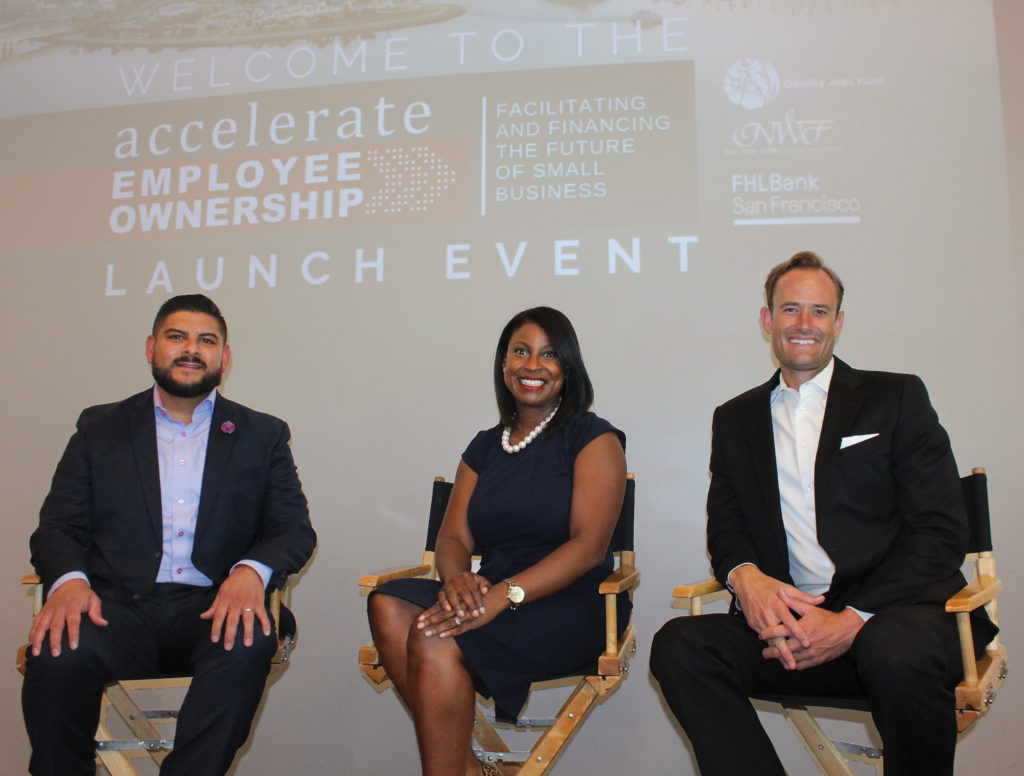 This month, the Long Beach Economic Development Department hosted the launch of the Accelerate Employee Ownership Initiative at Studio One Eleven, 245 E. 3rd St. The event publicly introduced the city's partnership with the nonprofit Project Equity, a San Francisco Bay Area-based organization that is dedicated to promoting business retention and employee ownership regionwide. Employee ownership refers to ownership of a company by one or multiple employees.
The initiative will connect Long Beach business owners with a regional consultant from Project Equity to provide guidance on developing a succession plan, which will serve as a transition path for retiring business owners to transfer ownership to employees. "We're excited about using this as a way to keep businesses in town, keep businesses local [and] keep jobs local," said John Keisler, the city's director of economic development. "So, when business owners might retire, they can actually transfer their ownership and keep the business alive while still being able to retire financially at some point."
According to a Project Equity study conducted this year, 2,500 businesses in Long Beach are more than 20 years old. These institutions account for $12.3 billion, or 63%, of small business revenue. They also employ one in three workers in the city, said Alison Lingane, co-founder of Project Equity.
The initiative is being implemented regionwide, she said. This month's networking event served as a "kick-off" to introduce business owners to the program. "Long Beach is a wonderful example on how this initiative applies at the community level," Lingane said. "Succession planning is important. It's always on the tomorrow list. We are here to help you put it on the today list. We will help you explore your options. . . . Employee ownership is an option that most employers are unfamiliar with. But we're here to help you . . . create that path to retirement."
The program is not just exclusively for employee ownership, Keisler explained. The consultation work will also provide entrepreneurs with an evaluation of their company in an effort to expand their businesses. Financing options will be disclosed through consultations with Project Equity officials and will be based on the specific circumstances of a business. Loan options will also be available, Keisler said.
The initiative is a product of Project Equity and the Shared Capital Cooperative, a national loan fund and a community development financial institution (CDFI). The initiative is funded by a $5 million investment from the New World Foundation's Quality Jobs Fund, which is allocated by the Federal Home Loan Bank of San Francisco, according to Noah Bernstein, a representative of the New World Foundation. Other partners include Citi Community Development and the Local Initiatives Support Corporation Los Angeles.
Part of the initiative's goal is to bring in other investors and philanthropists to fund the program in the future, Bernstein said. "Business owners have to be aware that this is the biggest philanthropic effort of its kind," he said. "And we hopefully will have businesses to point to that have converted, have retained jobs, have advanced careers and have contributed to the community's well-being."
As of press time, Keisler said he could not disclose the names of any businesses in line to use the program, although he indicated that there will be city outreach to announce the launch of the initiative. "What this will allow us to do is to identify [business owners] that might be facing retirement and reach out to them to explain some of the options," Keisler said. "We also want to provide technical assistance [and help] determine [transitional financing]."
For more information, visit the Project Equity website at project-equity.org.