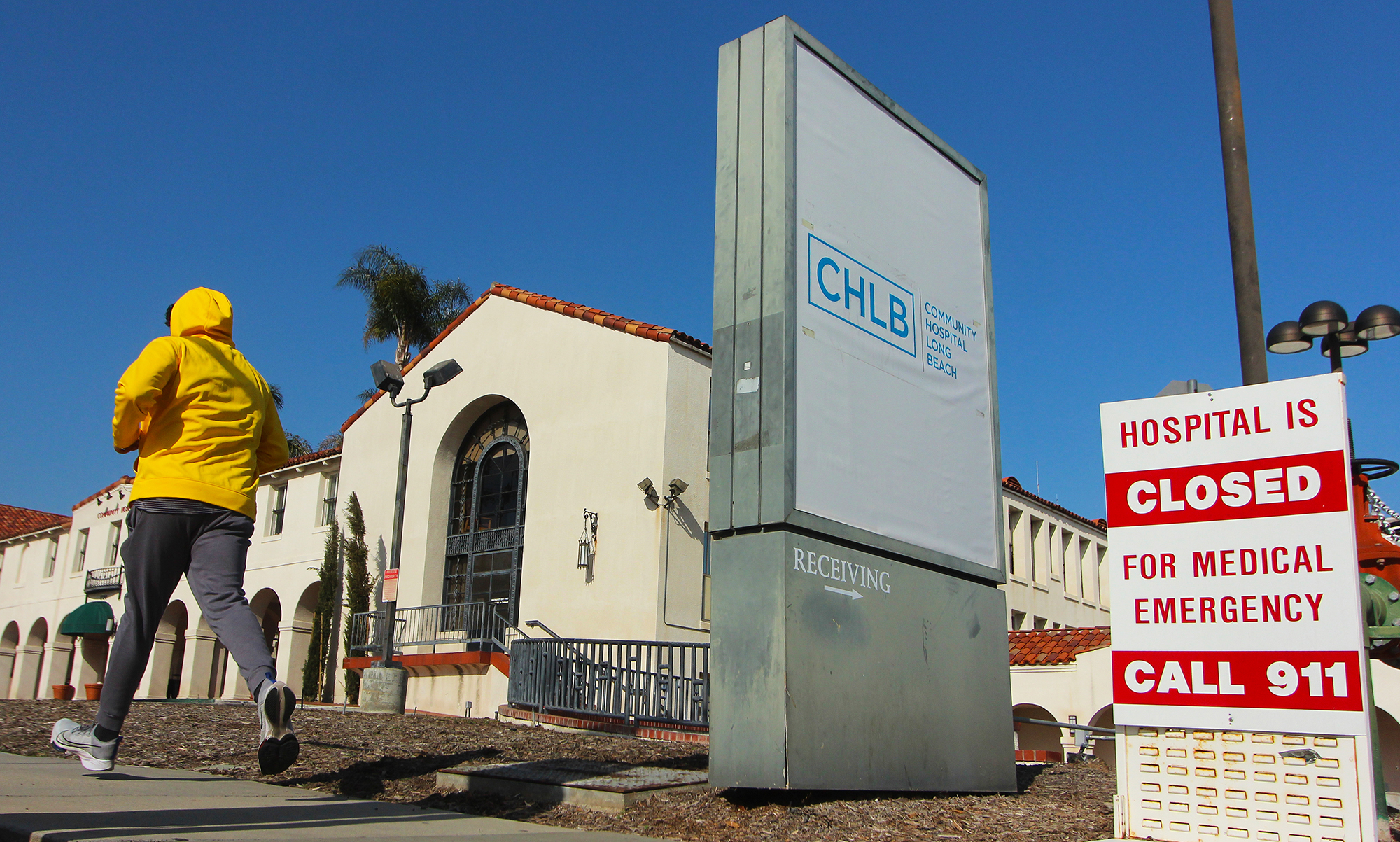 The long-shuttered emergency department at Community Hospital is expected to reopen in May, according to the facility's operator Molina, Wu, Network. The reopening will mark a turning point for the hospital, allowing it to admit its own patients, spokesperson Brandon Dowling said.
Since partially reopening at the beginning of January, dozens of patients have been treated at the East Long Beach facility, but all have been transfer patients from other local hospitals, Dowling said. An operational emergency department would allow the hospital to admit walk-in patients as well as accept critical ambulatory care patients from county emergency medical services.
"That is one of the main needs identified when the hospital closed," Dowling said, adding that the reopening will ease the burden placed on other local hospitals and increase public safety.
To the dismay of residents, the nearly century-old hospital was shut down by MemorialCare Health System in 2018 when the operator deemed necessary seismic retrofits too costly due to a faultline under the facility. MWN is actively working with state regulators to meet new seismic standards that take effect Jan. 1, 2025.
As the operator awaits final approval to reopen its emergency department from the California Department of Public Health, which issues hospital licenses, the operator has begun working to staff the forthcoming department, Dowling said. The hospital already employs 180 people, including medical and nonmedical staff, with plans to hire an additional 30 to operate the emergency department, according to Dowling.
Despite having been open only a few months, Community Hospital's acute-care license renewal is coming up in late April, a date established with its original license years before MWN took over the facility. Every medical facility must renew its license annually.
Dowling said the process for Community will not require additional surveys of the hospital like those that delayed its reopening for months last year. The operator will only need to submit some paperwork and pay its annual fee, he said.
In late January, the state allowed Community Hospital's behavioral health department to reopen with 28 patient beds. The facility initially opened with 51 beds, including 11 in the intensive care unit and 40 medical/surgical.
The scope of the emergency department will be determined by the state but regardless of any license limitations, the operator is happy the process is drawing to a close.
"We're closer than ever to reopening Community Hospital's emergency department," MWN CEO Virg Narbutus said in a written statement. "We're staffing up and working closely with our state partners as we move into this exciting new phase for CHLB."
Editor's note: John Molina—of Molina, Wu, Network—is the primary investor in the parent company that owns the Long Beach Post.