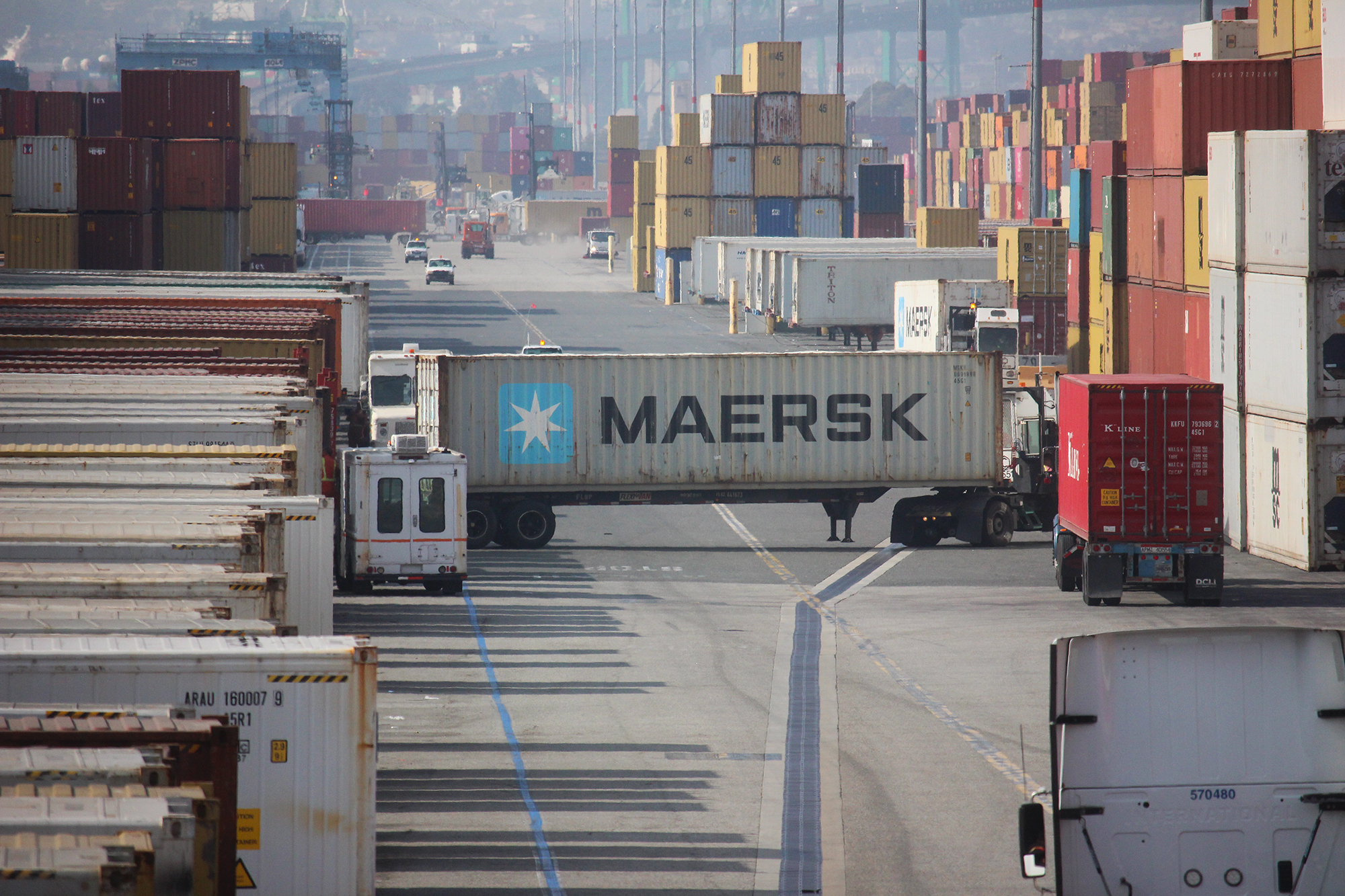 The Los Angeles and Long Beach ports have once again postponed charging a fee for cargo that lingers at their facilities.  The new fee could have gone into effect today after the most recent delay, but officials announced it has been pushed back until Dec. 6 at the earliest.
It appears the mere threat of the penalty—which would charge carriers $100 per container, per day, for cargo that dwells for nine days or more if being moved by truck, and six days or more if being moved by rail—has been effective in facilitating more cargo movement. Since the fee was announced on Oct. 25, officials said, the twin ports have seen a decline of 37% combined in aging cargo on the docks.
The fee was originally slated to go into effect Nov. 1, but today's announcement marked its third postponement.
If and when the penalty goes into effect, the funds will be reinvested into programs designed to ease port congestion.
Officials at the twin ports will reassess implementing the fee next week.
EDITOR'S NOTE: This story has been updated to correct the number of times the ports have postponed implementing the fee.