Passenger activity at the Long Beach Airport (LGB) is anticipated to reach about 3.7 million arrivals and departures in 2019, according to Airport Interim Director Claudia Lewis. That's down from last year's 4 million, but Lewis noted that 2018 was a record high year for the airport. Despite the dip in overall passenger activity, LGB remains the 10th busiest airport in California, according to the most recent data published by the Federal Aviation Administration.
Prior to the January retirement of former director Jess Romo, Lewis served as the airport's manager of finance and administration. She said her top priorities as interim director are operational and business continuity, sound financial management and overseeing the various improvement projects scheduled at the airport. These projects, scheduled for completion in summer 2020, include a new ticketing facility, a new checked baggage inspection system (CBIS), and an integrated baggage claim. Construction on the CBIS is anticipated to begin in October of this year. Another round of projects, including the renovation of the airport's historic terminal, storage for rental vehicles, and enhancements to the meet and greet plaza, are estimated to be completed in 2021.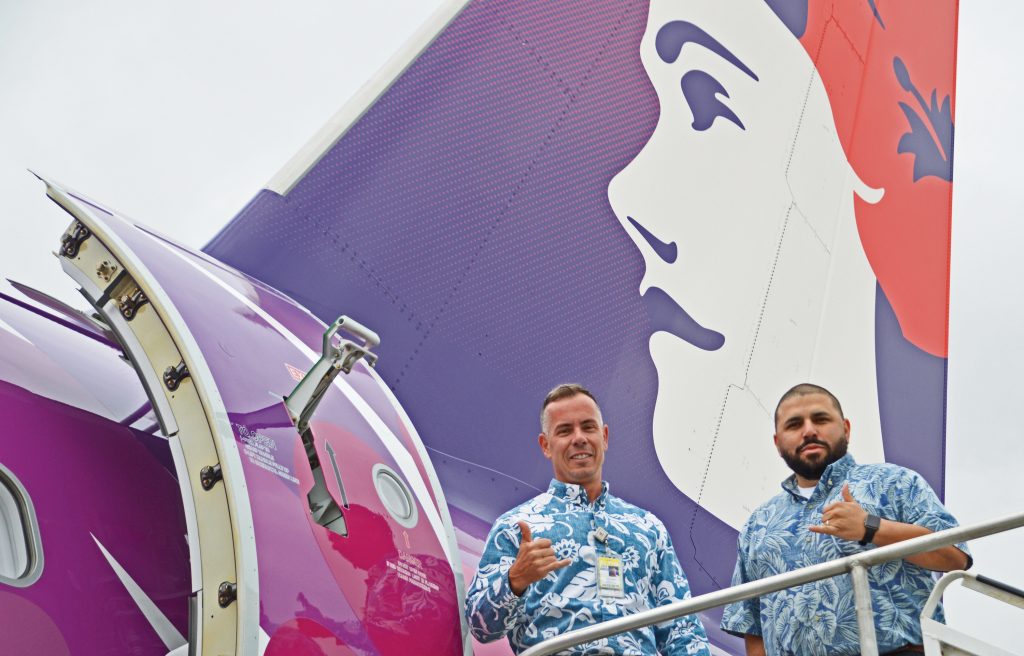 Representatives from commercial air carriers American Airlines and Hawaiian Airlines both expressed their support for the improvement projects. "American Airlines shares LGB's excitement for an increasingly modern and improved customer experience at the airport," Curtis Blessing, manager of Los Angeles communications for American, told the Business Journal.
"Investing in improvements to the airport passenger experience benefits everyone who uses LGB," Brent Overbeek, senior vice president of revenue management and network planning at Hawaiian, said. "We appreciate LGB's efforts to provide a first-class experience for guests and crew prior to their flights, and look forward to the successful completion of the projects."
Adam Decaire, vice president of network planning for Southwest Airlines, noted that his company has received positive responses from their Long Beach customers and was in favor of improving their experience at the airport. "Anytime we can make the process efficient, we're in favor of those types of things," he said. "If that's what's happening at Long Beach [Airport] then of course we would be big fans of that."
Changes In Flight Allocations
Apart from the planned upgrades, another recent notable change at LGB was the implementation of a new minimum use requirement for flight slots. Since January 2019, commercial and cargo carriers operating at LGB must use their allocated slots at least 60% of the time each month, 70% each quarter and 85% each year. Under the city's Flight Slot Allocation Resolution, failure to comply with this requirement can result in the forfeiture of flight slots. JetBlue complied with the new resolution by voluntarily giving up 10 of its 34 flight slots in April.
Prior to the forfeiture, JetBlue had decreased its total flights to LGB and allowed its flight slots to be used on a temporary basis by other carriers. While this state of affairs enabled carriers like Southwest to use the slots, the fact that the slots were still nominally in JetBlue's possession led to uncertainty about scheduling, a spokesperson for Southwest told the Business Journal. Now that the 10 slots have been given up, the airport intends to reallocate four to Delta Air Lines and six to Southwest (three permanent slots and three supplemental slots) starting in October, Lewis said.
Whether on a temporary or permanent basis, Southwest is committed to increasing its footprint at Long Beach Airport, Decaire said. "We've been very aggressive on using those [flight slots] that become available," he commented. "As we get more slots, we'd love to add more opportunities for people from the Long Beach area to reach other places in our network."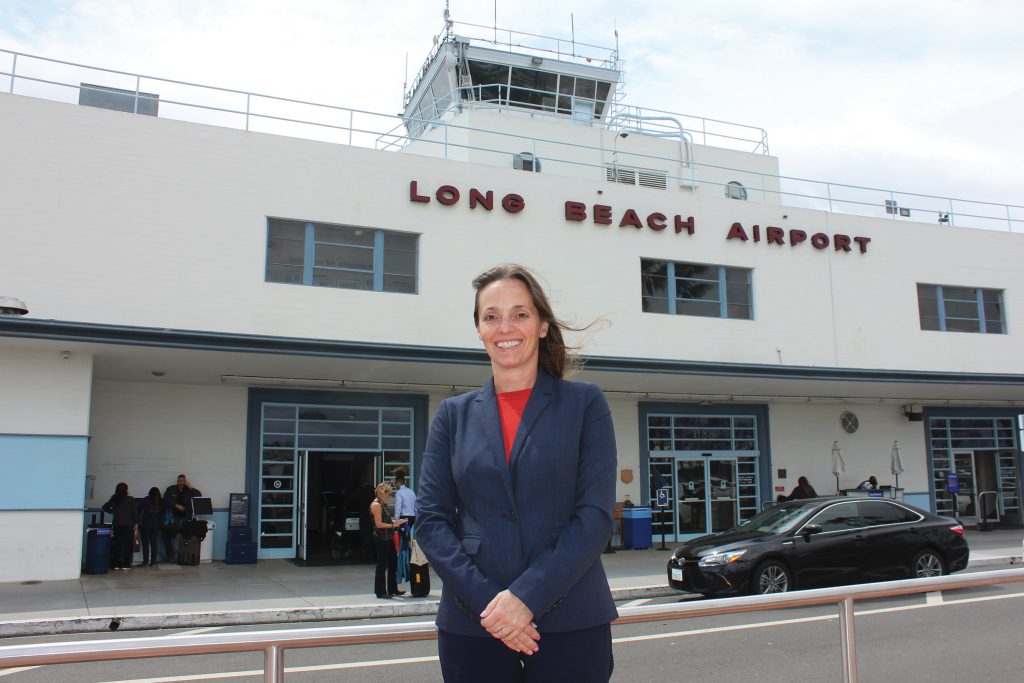 Overbeek said that, in the future, Hawaiian may also be interested in additional flight slots. "Our Long Beach service has proven to be a popular complement to the six daily flights we operate from nearby LAX to the main Hawaiian islands," he commented. Since launching its LGB service in June 2018, Hawaiian has flown more than 74,000 travelers between Honolulu and Long Beach, Overbeek noted, with most planes filled over 80% capacity. "We have experienced robust demand not only from our California guests, but also from Hawaii residents who enjoy the convenience of flying into a smaller airport that is closer to many popular attractions."
Fewer JetBlue flights led to an 18% reduction in passenger activity in the first quarter of 2019, according to Lewis. Over the same time period, airport records show that the total volume of cargo transported by LGB's two cargo carriers has risen. In March 2019, the latest month for which data is available, total tonnage of inbound and outbound cargo rose 14.7% year-over-year – marking the sixth month in which year-over-year cargo volume increased.
Cassie Chauvel, public affairs specialist for LGB, said that the increase was partly due to UPS picking up additional flights during the winter holiday season, which it was not able to do in 2017. FedEx, the airport's other cargo carrier, has also reported a rise in tonnage following a period of decreased volume in 2018.
Looking Towards The Future
With summer on the horizon, Lewis said she and her staff expect to see increased activity among the commercial airlines. Representatives from Southwest and American said they anticipate healthy summer traffic as well.
"Summer is a very busy time of year at American, with increased vacation travel and families traveling with children more often," Blessing said. "Our team members are working hard to ensure our operation is prepared for the challenge of higher load factors . . . to ensure our customers get to where they need to go safely and on time."
Lewis said she and her staff were dedicated to creating a positive impact on the City of Long Beach through job creation, communication and continual improvements to their facilities. "We work very hard at maintaining our stakeholder relationships, not just with our air carriers but with everyone who operates here in the airport complex," she said.
Diversification of revenue sources continues to be an important issue for the airport, as with all airports, she noted. "No airports rely solely on aeronautical revenue," she said. This diversification of revenue includes commercial development on airport land, ground transportation programs and advertising opportunities. Revenue from their advertising program saw a significant increase in 2018, she added.
Lewis said that maintaining communication between LGB and the city council, as well as the businesses that lease space at the airport complex, is essential to ensure a seamless transition between her stewardship and the airport's next director. "The airport team here is very knowledgeable and they're highly skilled in what they do. That has helped me to carry out these priorities and to ensure that the goodwill we've developed with all of our stakeholders continues," she said.
Kevin Lee, public affairs officer for the Long Beach city manager, said interviews to fill the permanent director position are scheduled for May, with a selection to be made as early as the beginning of summer.