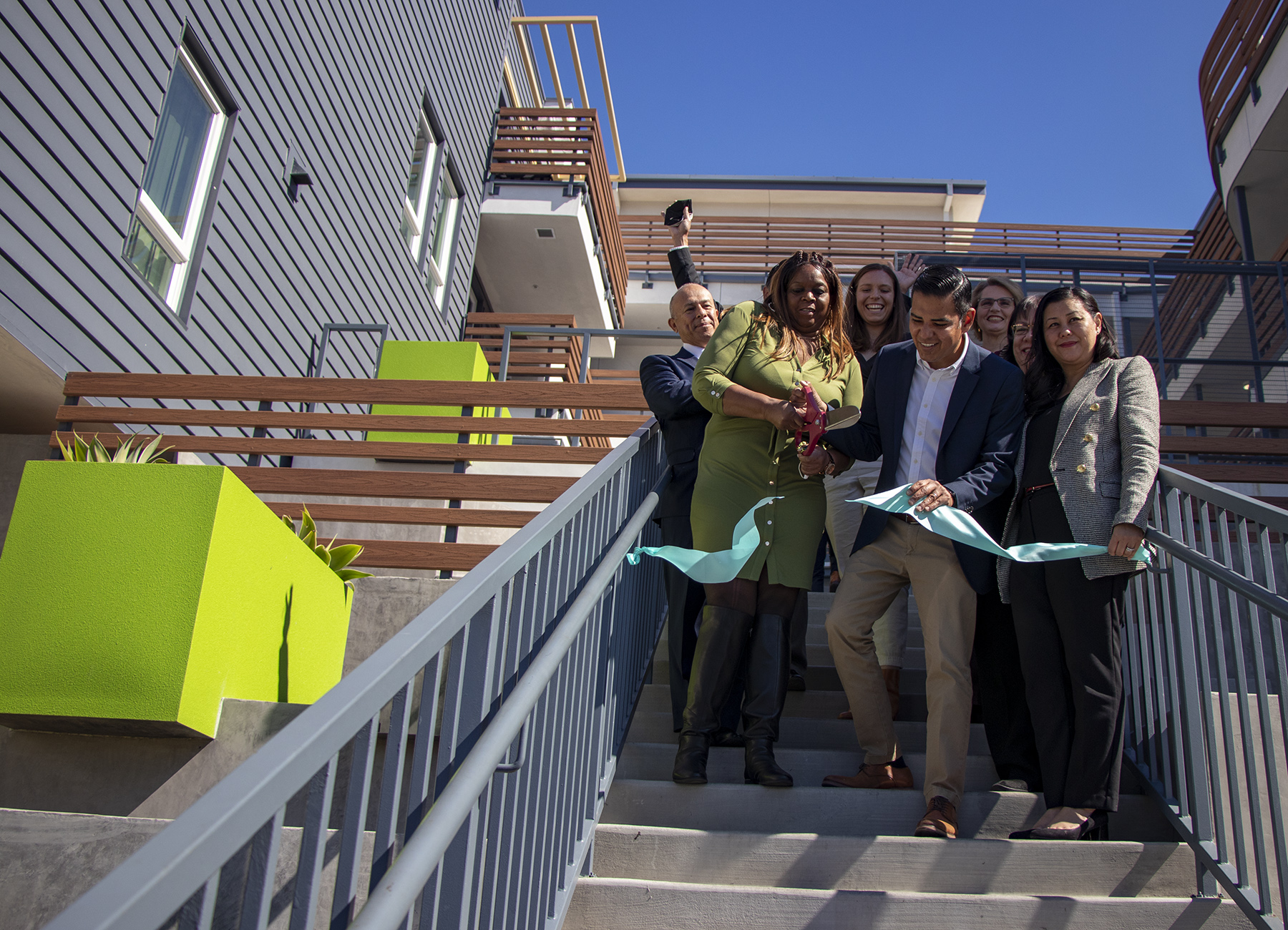 It's official: Long Beach has 47 more units of affordable housing.
City officials celebrated the grand opening of the latest affordable housing development, Vistas Del Puerto at 1836 Locust Ave., on Thursday.
"We are excited to welcome residents into their new homes," Cristian Ahumada, executive director of the developer Clifford Beers Housing, said during the ribbon-cutting ceremony.
The development provides 47 units for households earning anywhere from 30-50% of the area median income, which would be between $35,450 and $59,100 for a family of four. Half of the units are reserved for large families, and the other half for those with chronic health issues that have also experienced homelessness. There are 22 one-bedroom units, 13 two-bedrooms and 13 three-bedroom units.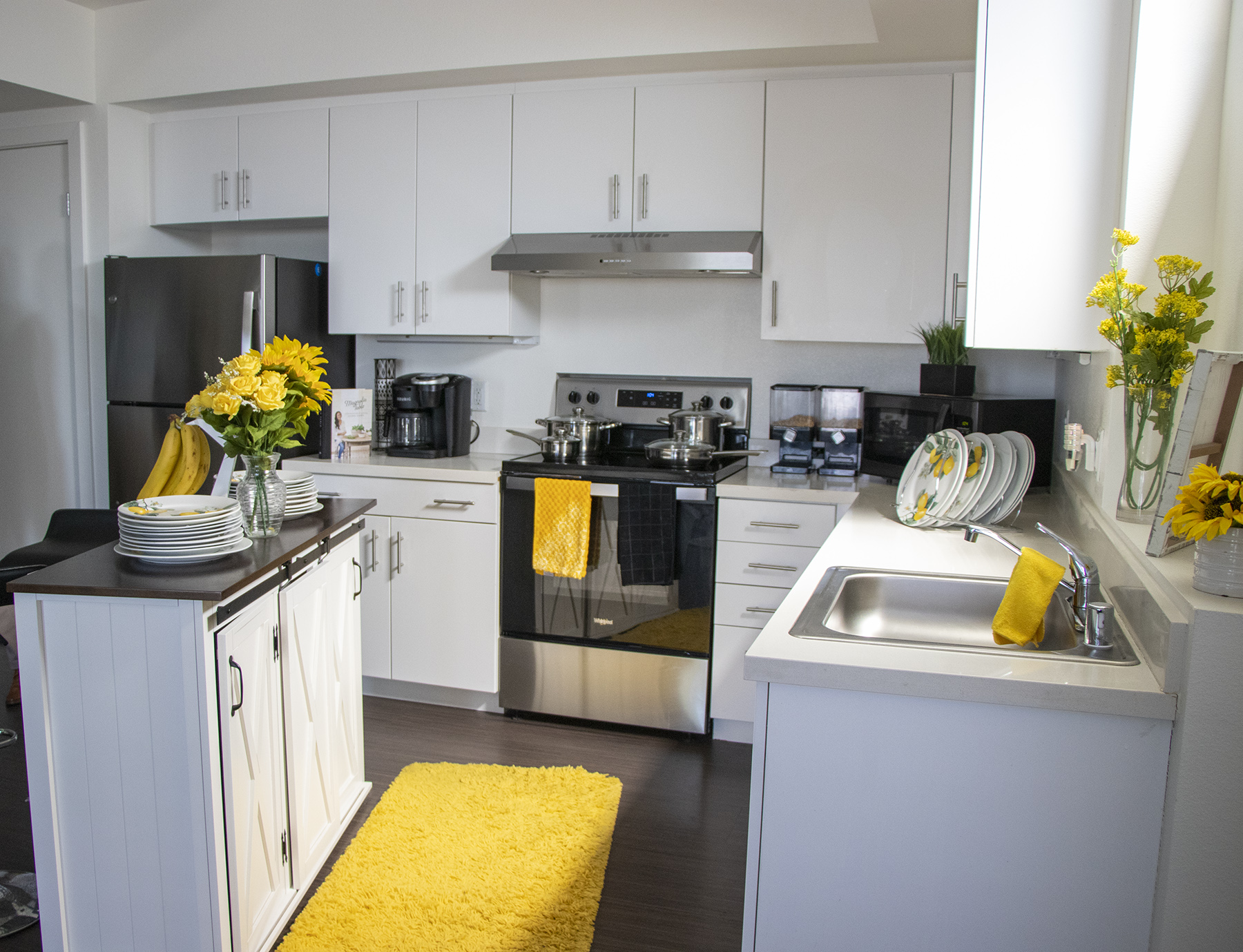 Clifford Beers spokesperson Aaron Perry-Zucker said in a phone call before the event that the project is an example of how the nonprofit is broadening its focus from just affordable housing.
"Vistas Del Puerto is a great example of trying to solve not only housing and homelessness, but taking into account climate change and racial equity as well," Perry-Zucker said.
One unique feature of the project is a rooftop solar array that will help heat water and power gas at the property.
There is also a pair of ground-floor commercial spaces, and Perry-Zucker said the developer will prioritize businesses that have been displaced by the COVID-19 pandemic to fill those storefronts, with a particular focus on "BIPOC and women owned businesses that have been disproportionately affected both by the pandemic and the historical racial inequities around housing in the LA area."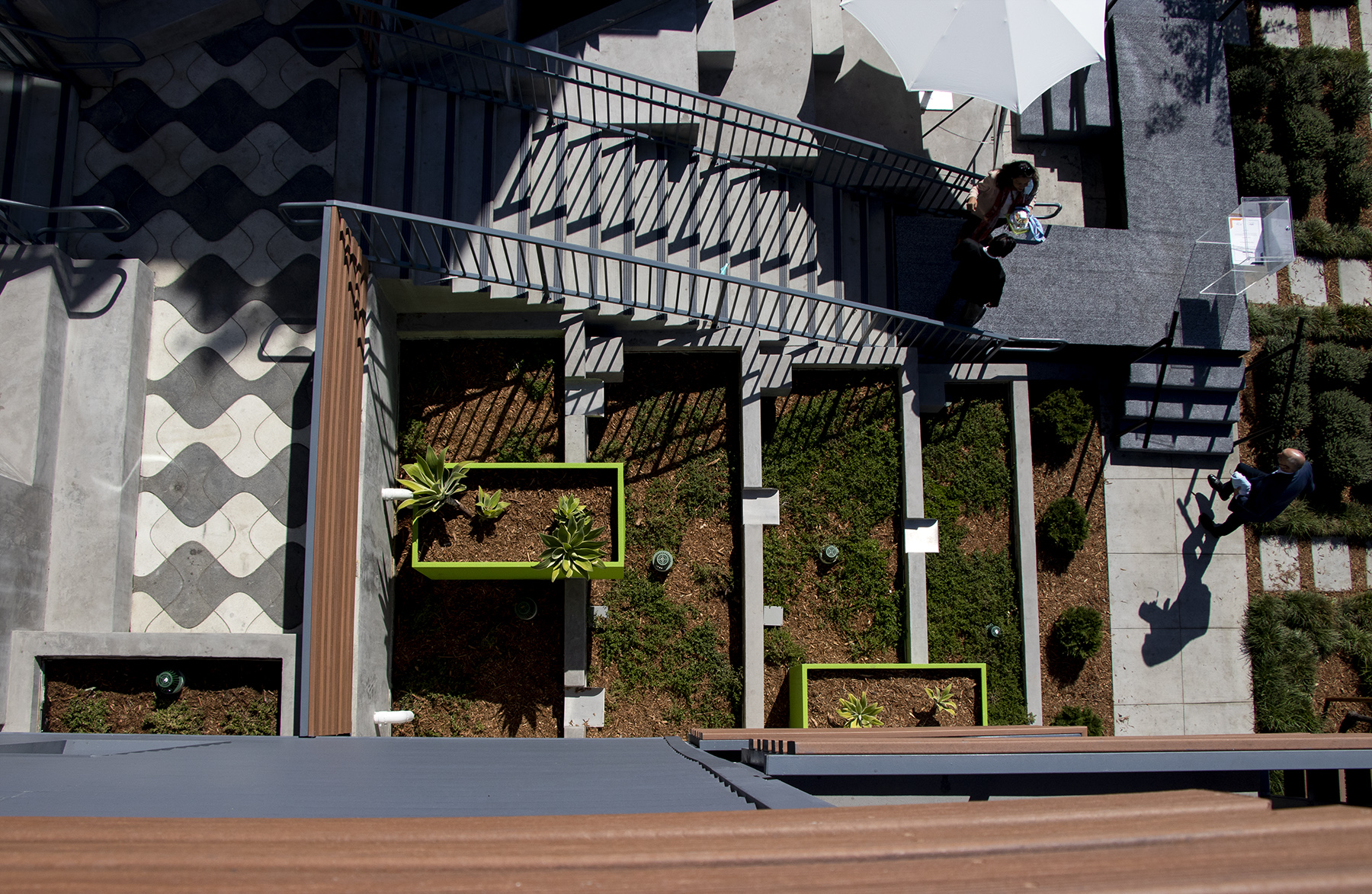 Mayor Robert Garcia said at Thursday's event that the opening of Vistas Del Puerto was made possible because of Long Beach's commitment to providing affordable housing.
"We are a city that says yes to housing," Garcia said. "We say yes to affordable housing. We say yes to projects like this that bring smart density to communities, and we need to continue to support these types of projects."
"While there are some cities in the state that say no to more housing and no to affordable housing," he added, "our community is proud to always say yes."
Terry Pritchett, a resident at the property, also spoke at the event, explaining how she got to Vistas Del Puerto and the happiness she felt upon learning she would live there.
"When I got the call that I got the apartment here, I was just elated," Pritchett said. "I called everyone I could think of to tell them the good news."
"This has been a second chance for me to regain my footing."