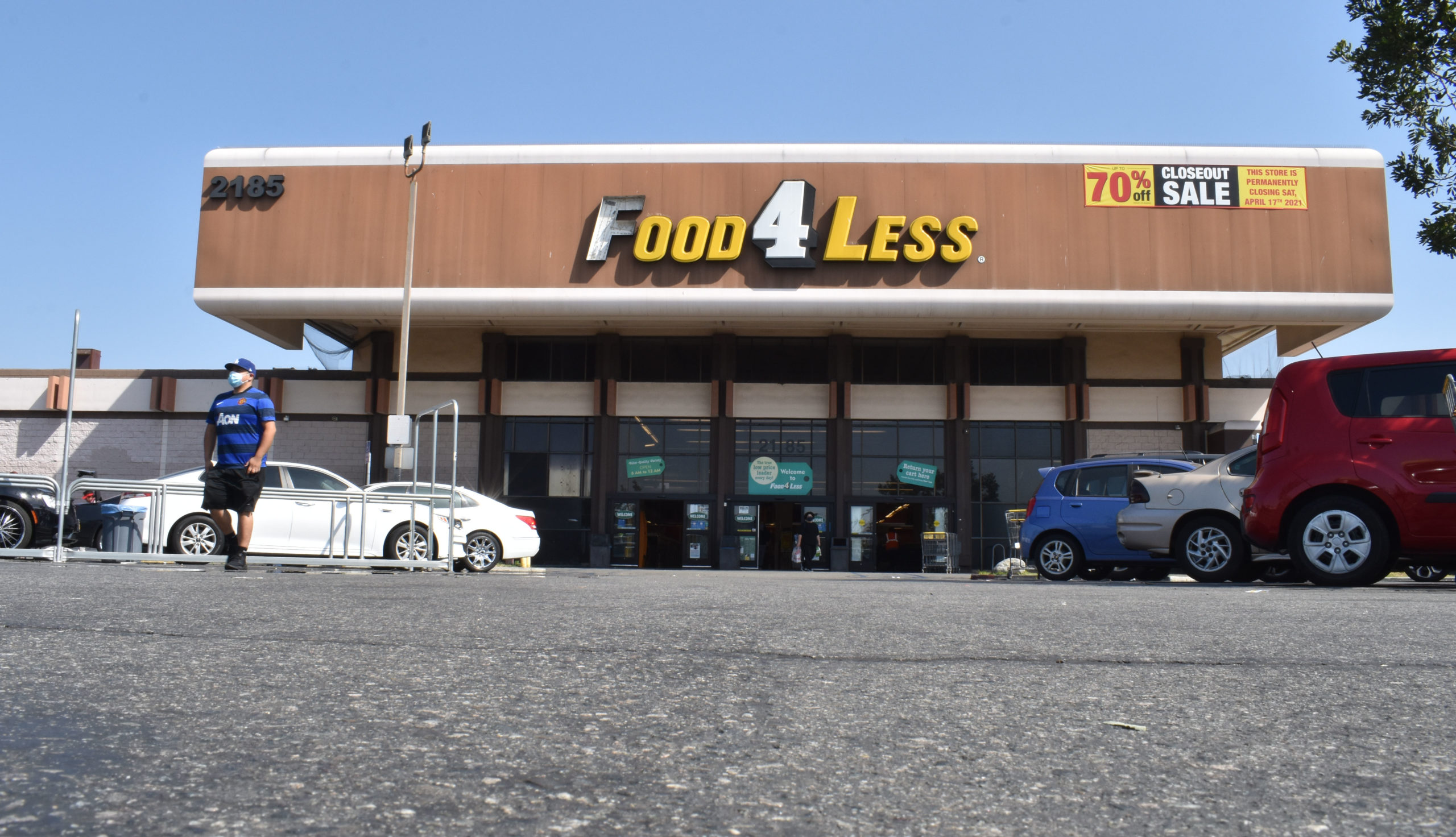 Nearly two-thirds of Kroger employees say they do not earn enough money to pay for basic expenses each month, according to a report published Tuesday by the Los Angeles-based nonprofit research organization Economic Roundtable.
Kroger, for its part, claims the report is misleading.
Over the last 20 years, working conditions declined significantly at Kroger stores, including Ralphs and Food 4 Less locations, according to the report. There are five Ralphs and three Food 4 Less locations with hundreds of employees in the Long Beach area.
The two brands make up 6% of Kroger's workforce nationwide.
Among the 63% of workers unable to afford basic expenses, 44% are unable to pay rent and 78% face various levels of food insecurity, according to the report. Additionally, 14% of Kroger workers are currently homeless or have been within the past year.
"Kroger's … workforce strategy relies on poorly paid, part-time workers with constantly changing schedules," the report states.
The report, which was requested by United Food and Commercial Workers locals 7, 21, 324 and 770 is based on the largest independent survey of retail workers in United States history. UFCW Local 324 represents the 607 workers at the eight Long Beach-area locations. Of those local employees, 72% are part time, the union said in an email to the Business Journal.
Nearly 36,800 workers were surveyed in Washington, Colorado and Southern California. Completed surveys were received from nearly 10,300 workers for a 28% response rate, according to Economic Roundtable.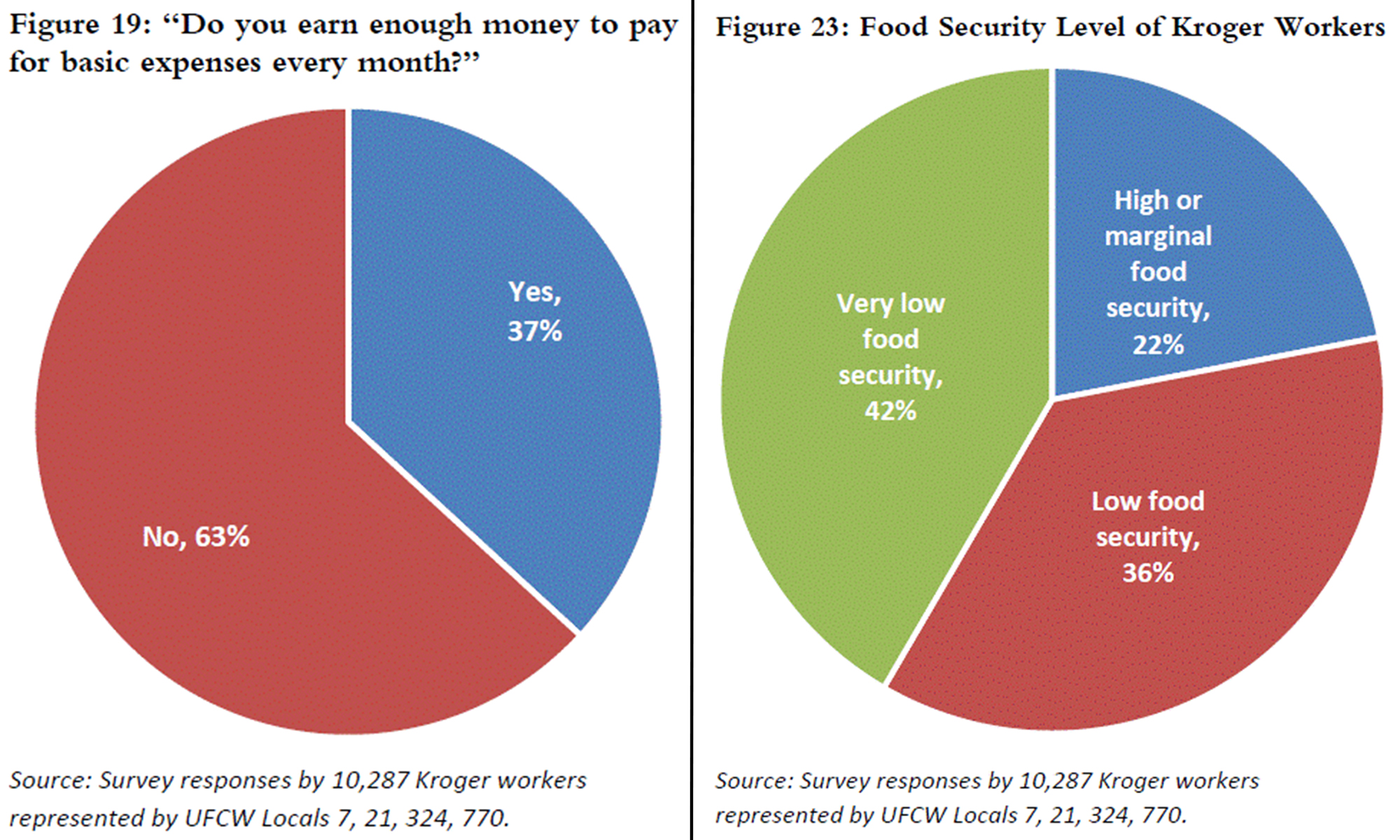 Kroger issued a statement Tuesday that said the Economic Roundtable report is misleading, citing a new report by Washington D.C.-based economic consulting firm ndp analytics, which was hired by the grocery giant.
"The … 'survey' … was conducted with limited data of select communities to mischaracterize The Kroger Family of Companies workers and their compensation packages," Nam Pham, managing partner of ndp analytics. "Any argument that the [company] does not pay its workers fairly and top market rate is not supported by actual evidence."
According to Pham's report, Kroger pays an average of $18.27 per hour and spends an additional $5.61 per hour for healthcare and retirement benefits, totaling $23.89 per hour for those in the western states, including California, Colorado, Oregon and Washington. At nearly 27,000 store locations in those four states, the company employs nearly 85,000 people, 70% of which are part-time, according to Kroger's report.
"Kroger didn't respond to any of the issues we raised in our report, nor did it try to refute any of the facts we presented," Peter Dreier, one of the authors of the Economic Roundtable report, said in an email to the Business Journal. "Our report took over six months to do and Kroger's response appears to have happened within 24 hours of seeing our report."
John Votava, a spokesman for Kroger, said the grocer approached ndp in the fall and the two reports were unrelated.
"We care deeply about our associates and show it through many actions like the continued investment of hundreds of millions annually to increase wages and rewards and provide affordable health care benefits," Votava said by email, "as well as our commitment to offering an opportunity culture where our associates can thrive and advance, no matter where they're at in their career."
Dreier, meanwhile, said his report examined the levels of food and housing insecurity, homelessness, emotional stress, scheduling problems, heavy workloads, COVID-related workplace issues and concerns around wages, part-time employment and inadequate staffing.
"[Kroger] tried to make the case that it paid decent wages, but didn't identify what levels of employees were included, nor did it indicate the extent to which they are full time or part time," Dreier said. "Nor did Kroger look at the impact of those wages on the lives of its employees, which our report does in great detail."
Part-time employees make up 70% of Kroger's workforce, according to the Economic Roundtable report. Those employees average 1,560 annual working hours—30 hours per week—the report states, and many want to work more hours. One solution for struggling employees is to make them full time with an hourly wage of $22, which equates to $45,760 per year, the report states.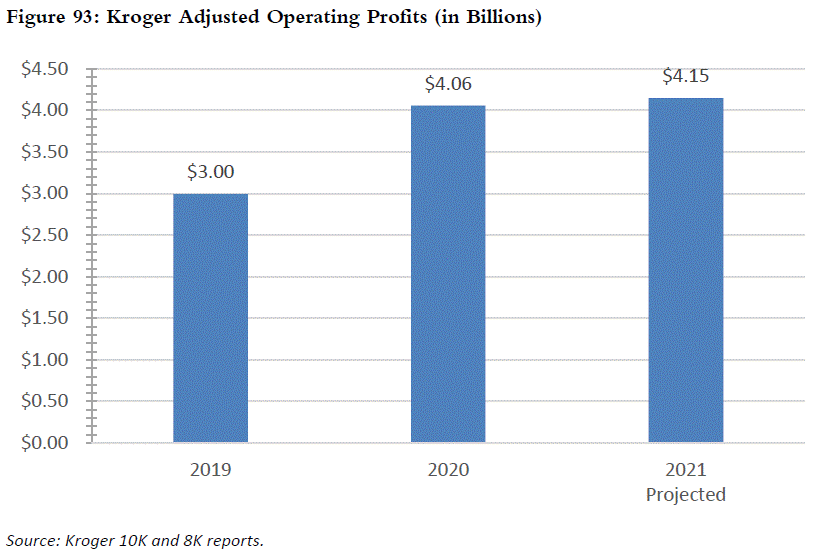 "The average annual earnings of Kroger workers, however, equal $29,655," the report states. "This is $16,105 short of the annual income needed to pay for basic necessities required for the living wage."
The report outlines other recommendations for Kroger to rectify issues faced by its workers, including:
Housing assistance for those experiencing homelessness or facing the threat of eviction.
Doubling the share of full-time staff from 30% to 60%.
A 50% discount on groceries for employees.
Childcare subsidies for working parents.
One week advance notice for scheduling changes of part-time workers, with overtime pay if notice is not given.
The addition of two positions on the Kroger Board of Directors for unionized employees elected by their peers as well as regional worker representative committees.
Amended guidelines for the SNAP program to require a living wage for grocery workers at stores that accept SNAP benefits.
Public support for food cooperatives that pay living wages in underserved neighborhoods.
The promotion of food policy councils.
The Economic Roundtable was established in 1983 as a research group within the LA County government. In 1991, the Board of Supervisors unanimously endorsed converting the group into an independent research organization to work on social and economic problems. Since that conversion, the group has conducted dozens of projects sponsored by more than 80 foundations and nonprofits as well as public and labor organizations.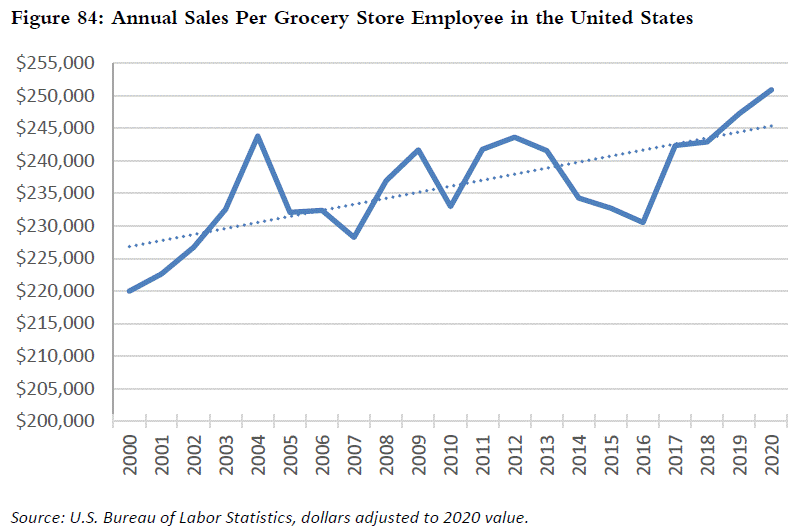 Grocery stores thrived amid the COVID-19 pandemic. Kroger, the largest supermarket chain in the U.S. reported $4.06 billion in operating profits in 2020, up from $3 billion 2019. Despite soaring sales and profits, the company fought—and lost—battles against several cities' "hero pay" ordinances, which required large grocers to pay several dollars more per hour.
As a result, Kroger shuttered numerous locations, including two in Long Beach, three in LA and two in Seattle. The closure announcements sparked immediate backlash by unions, workers and local politicians.
"Kroger has demonstrated that their interests are in profits and not people," 9th District Councilman Rex Richardson said in an April 2021 interview.
The hazard pay ordinances cost the company an additional $342.7 million in compensation in 2020. During the same year, the company spent over $1.3 billion on stock buybacks. Kroger CEO Rodney McMullen, meanwhile, made $22.4 million in 2020, Bloomberg reports.
The company is projected to have raked in $4.15 billion in 2021, according to the Economic Roundtable report.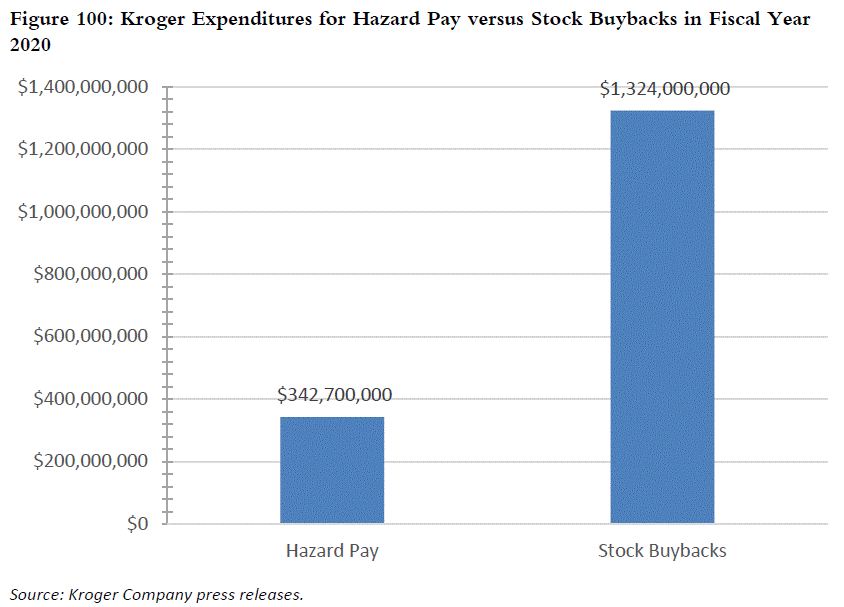 Editor's note: This story has been updated to include a more thorough response from Kroger and to correct the percentage of Kroger's workforce that Ralphs and Food 4 Less comprise.