Meet the new face of commerce.
By next week, employees at businesses across Long Beach–from grocery stores to auto shops–will be donning a variety of face coverings. Clerks will be ringing up sales from behind plexiglass shields that are already rising at local mom-and-pop stores and major chains such as Rite Aid and Lowe's.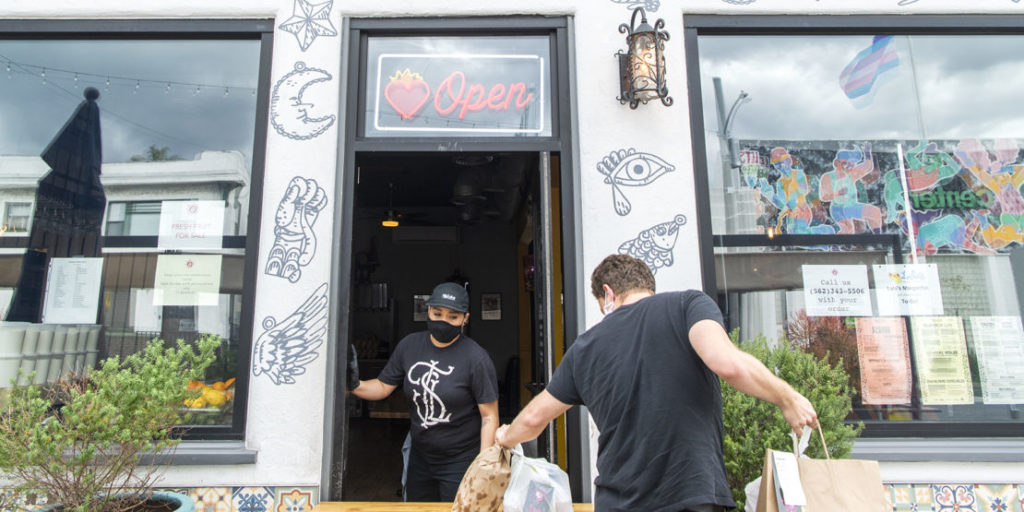 These and an array of other worker-safety measures, which take effect April 15, were announced Friday by Mayor Robert Garcia and will likely trigger a scramble among businesses to provide employees with the mandated protections. They'll also offer another vivid example of how COVID-19 is rapidly upending day-to-day interactions and norms. 
On Friday, nearly identical worker-protection measures for essential businesses began in the City of Los Angeles and, earlier, in other municipalities, which means some retailers already have experience navigating the requirements. 
Take, for example, Albertsons Companies, which owns Vons grocery stores. When San Diego County became the first to issue worker-protection orders on April 4, the company was forced to improvise.  
"We had employees bring their sewing machines into the stores and sew face masks in the office," said Albertsons spokesperson Melissa Hill. 
Since then, Hill said, Albertsons has tapped a variety of sources to supply protective face coverings, including local vendors. Next week, she said, the company is expecting a shipment of 60,000 cloth masks produced by its uniform manufacturer.
Hill said Albertsons has prioritized the distribution of face coverings across its network of stores based on when the mandates are expected to take effect in each city and county, with Long Beach up next. 
The new worker-safety rules–which also require customers to wear face coverings in public–come after retail employees across the nation began organizing labor actions to protest the lack of face masks and other protective gear. They have also called for free testing, hazard pay and expanded sick time. 
Many Long Beach businesses, however, were already ahead of the curve in creating distance between employees and customers, as well as in providing workers with protective gear. 
Luis Navarro, owner of Lola's Mexican Cuisine on 4th Street, The Social List and Portuguese Bend, said his restaurants stopped allowing customers to enter the building to pick up food on March 23. During pickups, guests are asked to stand at a safe distance, guided by marks on the floor. Cash payments have been temporarily banned.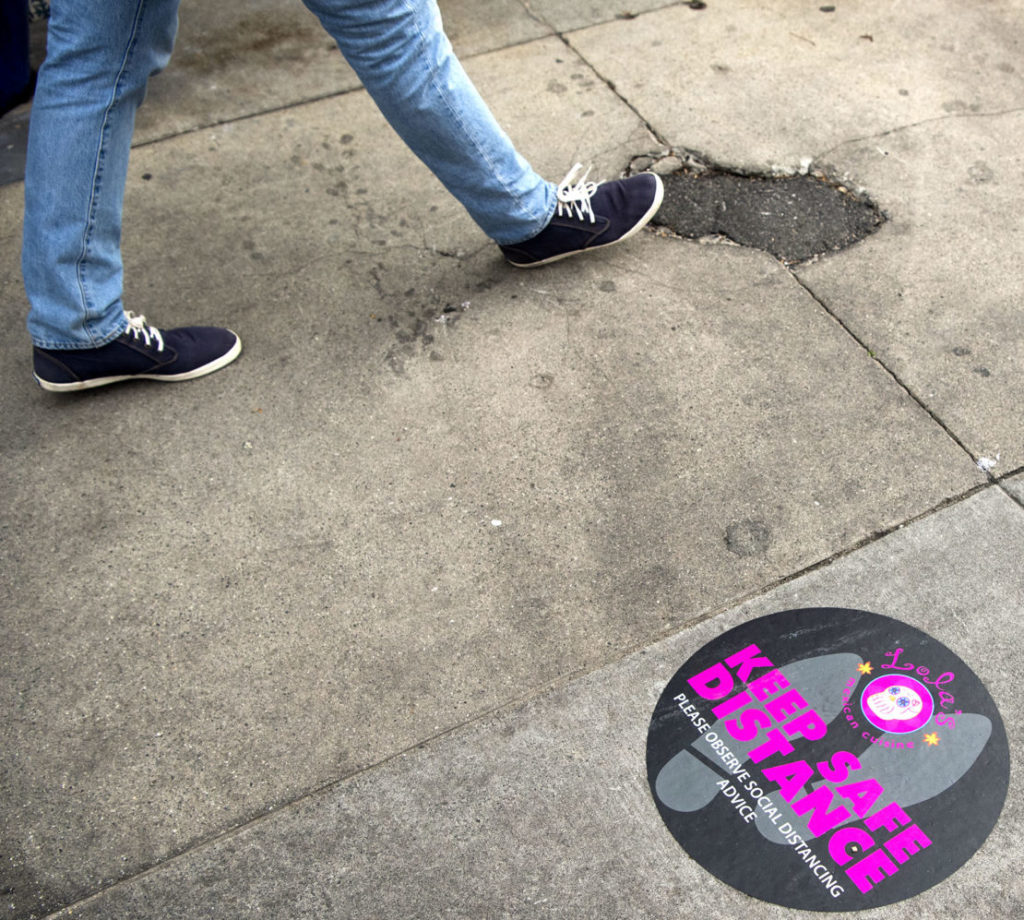 At first, some customers weren't pleased. "We had people yelling at us, at our employees, saying we were ridiculous, that we were overreacting," Navarro said. 
But that's changed, Navarro said.  
"Now, it's almost set in that people are starting to understand the severity of the situation," he said. "The majority of people actually appreciate it. They see that we're taking the extra steps not just to keep them safe but also to keep us safe."
So far, Navarro said, procuring face masks and gloves has been relatively easy. But competition in the marketplace is likely to intensify, he predicted, as wide-reaching requirements for protective gear go into place. 
"It's already tight," Navarro said about the market for personal protective equipment or PPE. "It wasn't readily available through our typical distributors." But, he noted, people are stepping up to help by producing basic cloth face masks at home, which may make them more widely available in the future. 
Although the new city order gives business owners the right to refuse admission to customers who are not wearing face coverings, Liquor Land store manager Stan Sharp said he and his team have been reluctant to do so.  
"Getting at someone who doesn't have access to these things, and preventing them from shopping at our store, is not really something we want to do," Sharp said. Under the new order, this decision remains up to the discretion of the business. 
Sharp also noted that finding physical barriers, such as plexiglass, for stores not currently equipped with them, has been difficult. "I've seen them at other stores," he said. "I wonder how those stores got them." 
For some, the changes will be more jarring than for others. 
Unlike Lowe's, Rite Aid and other big retailers, plexiglass barriers are one item Davinder Singh of Don's Liquor in North Long Beach won't have to acquire for his family's store. 
"We've had a bulletproof [window] before all of this went down," he explained. "If it's bulletproof, it's definitely corona-proof."
Like Singh's bulletproof window, restaurateur Navarro suspects that some safety practices may endure, even after state and local governments ease social distancing requirements and clear the way for businesses to reopen. 
"I think that we're still going to have that 6-foot distancing," he said. "I think that people are going to still wear masks. I think this is going to be the new normal."