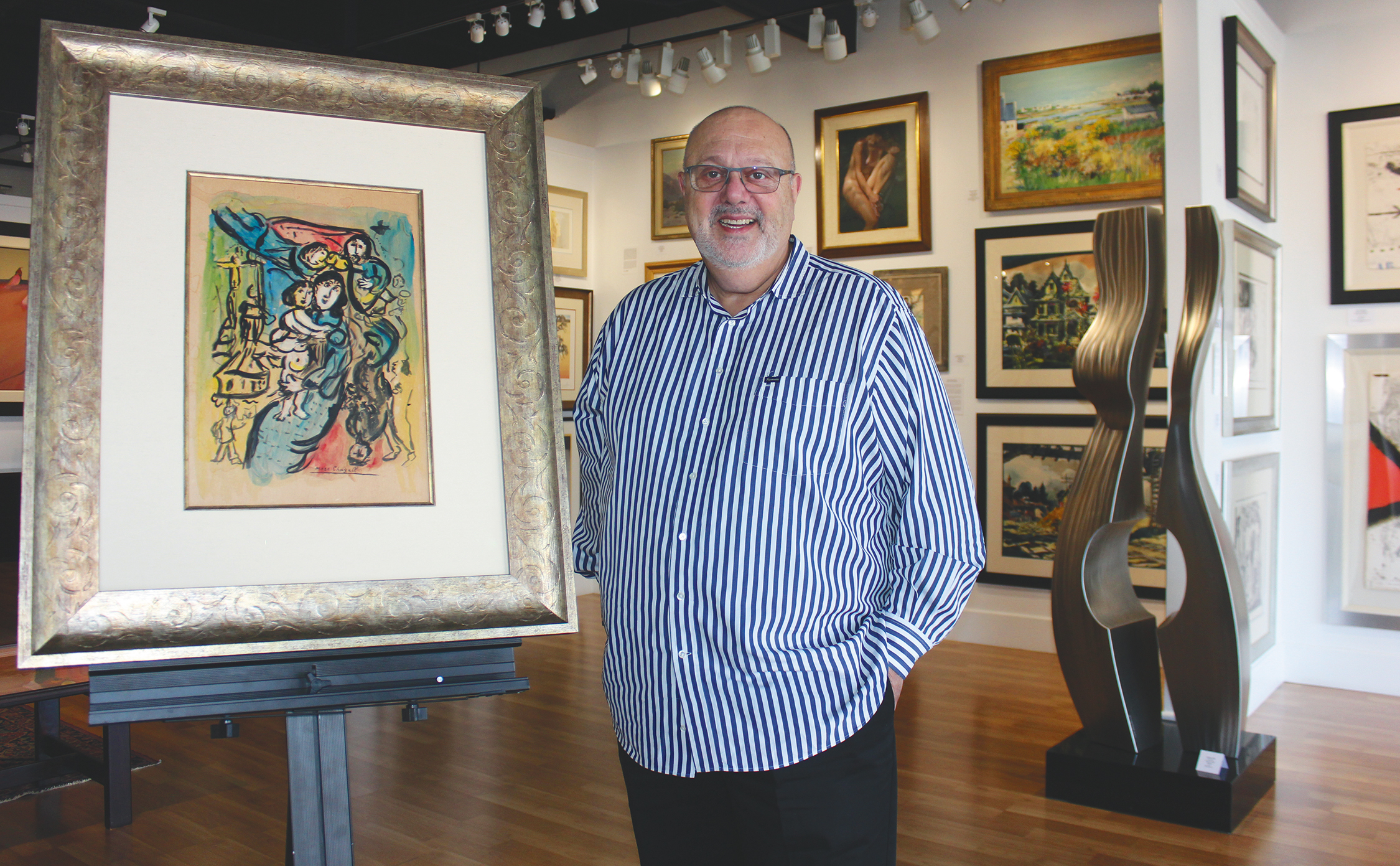 Art dealer Michael Levy, owner of Michael Levy Gallery at 6626 E. Pacific Coast Hwy., is celebrating 40 years in the business of dealing art. Reflecting back on his career, Levy believes his business, which he first opened in 1984 at another location in Long Beach, has been successful because of its niche focus.
Because Levy foresaw that the advent of the Internet would lead to challenges – namely, having to compete with disreputable online dealers selling damaged goods for cheaper prices – he strayed from becoming an online based operation. Instead, he developed relationships with insurance companies and banks, which would call him when they repossessed or came into possession of estates with artwork that needed to be appraised and sold. "For example, we do work for a bank that gave a loan to a major publisher of blue-chip art. The publisher defaulted on the loan, and then the bank owned the art," Levy explained. "They are not in the art business, so they gave us a lot of the pieces to sell."
The first piece of art Levy sold for an insurance company was a small Rembrandt etching that had been stolen by its owner's plumber. "He was able to throw it in his bag and it was recovered six months later. The insured had already been paid and had spent the money on something else," Levy said, so he was tasked with selling it.
On the day of his interview, Levy had just received three original works by famed modernist painter Marc Chagall, as well an original by pop artist Roy Lichtenstein. No one would ever expect to find such works "in a little shopping center" gallery, he mused. "You never know what's going to come in."
Others in the art business have not withstood the test of time, and the challenges brought on by online sales. "I have been doing this for 40 years, and I don't think I could count on one hand anybody who's still left in the business from when I started," Levy said. "They are either dead, out of business or retired, and couldn't make it. If they didn't adapt and change with the way the business went, then they couldn't survive."
For those interested in collecting art, Levy suggests straying from purchasing online. "You can look online, but don't buy online. You're not going to see the high caliber art there," he said. "Buy it because you like it, not because you think it's going to be a good buy and you're going to make money on it, because you're probably never going to sell it anyway."