Despite an election year, the remnants of a trade war and tension with Iran, economists and local experts forecast all real estate markets to continue with trends similar to 2019: stable. Richard Green, director of the USC Lusk Center for Real Estate, said economic indicators, such as low unemployment and increasing wages, bode well for all real estate markets. He does not expect the 2020 election to greatly impact markets, adding that the United States–Mexico–Canada Agreement and early details of a trade deal with China moving forward would only benefit real estate markets.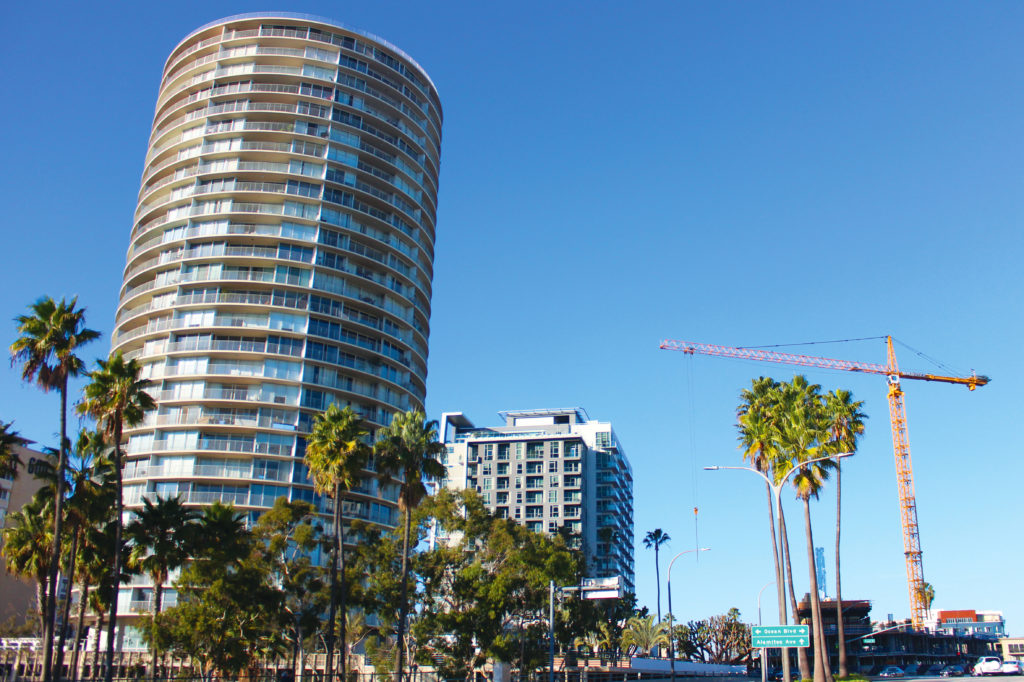 "I think 2020 is going to look a lot like 2019. One thing that happened last year is [that] I was expecting single-family prices to go down a little bit," Green said. "They didn't – except for in very specific parts of the market. And that's because I expected the [Federal Reserve] to keep raising interest rates and they didn't. In fact, they reversed themselves."
William Yu, an economist with the UCLA Anderson Forecast, explained that high-end single-family homes experienced price reductions in Los Angeles County last year, while "low-price areas" continued to experience upward pressure on prices – a trend he expects to continue into 2020.
"We are seeing a kind of market equilibrium. Over the past several years, high-price areas have reached a level that people can't afford, so we have seen an adjustment," Yu said. "Young people continue to move to Los Angeles, but they cannot afford the high-priced areas, so they opt for the second-tier market and drive up those area's home prices. It's an interesting dichotomy."
Robert Stepp, principal of Long Beach-based Stepp Commercial, said it's likely that multi-family sales activity will increase in the first half of 2020, with owners wanting to get ahead of any future uncertainty the presidential election may cast upon the market. Additionally, new construction of multi-family and mixed-used properties in Long Beach and surrounding areas continues to spur renovation in older housing stock, which increases rental rates in what were less expensive buildings.
Stepp said the multi-family market's greatest challenge is a disconnect between seller and buyer price expectations. As continued demand has kept upward pressure on property sales prices, Stepp said buyers are finding it increasingly difficult to justify asking prices.
On January 1, statewide rent control went into effect; however, both Green and Yu agreed the law will likely not have a significant impact on the multi-family market overall. Green noted the rent cap will likely be inconsequential to more than 90% of properties in L.A. County. California rent increases are now capped at 5% plus inflation, or 10% – whichever is less. The annual inflation rate in the U.S. has been around 2% since 2016, according to U.S. Labor Department data. If this annual inflation trend continues, California landlords will be able to increase rents 7% each year, which is more than they have been, Green explained.
"The impact of statewide rent control has been fairly muted so far. From an industry standpoint, the regulations are moderate and manageable for professional investors and those accustomed to rent control in markets such as San Francisco, Santa Monica and Hollywood," Stepp said. "Ironically, those most affected are owners who have not kept up on their annual rent increases, who will now most certainly raise rents regularly going forward."
Commercial Real Estate
The industrial real estate market will remain the hottest commercial market through 2020, with average rent per square foot at historic highs and vacancy at historic lows, Green said. He noted that new industrial properties are being built rapidly in L.A. County – including two projects in Long Beach that recently came online bringing hundreds of thousands of square feet of Class A space to the market – but that eventually investors will opt to build in the more affordable Inland Empire.
E-commerce continues to drive the industrial real estate market through the use of warehousing and online order fulfillment, Yu said. Brandon Carrillo, a principal in Lee & Associates' Long Beach office, noted the local industrial market closed out 2019 strong, with a momentum of deals carrying into the first quarter of 2020 and no sign of stopping. However, with the introduction of new product and historically high asking rents, he expects vacancy to increase slightly and rents to come down a couple of cents per square foot.
"Locally we're very strong. One of the positives, and this is why I love Long Beach and Signal Hill, is we have such a wealth of diversification of different companies that operate here," Carrillo said. "One of the great things is when some companies are down, other companies are benefiting and help hold up the local economy."
As e-commerce continues to strengthen and shape the industrial real estate market, it will continue to have adverse effects on traditional retail, forcing continued adaptation by the market into 2020, Yu explained.. Over 1,700 store closures have already been announced for 2020, according to Business Insider, including 450 Pier 1 Imports locations, 230 Gap stores, 200 Walgreens and 178 Forever 21 locations. Carrillo noted one bright spot for traditional retail in the shadow of e-commerce: online ordering for in-store pickup, which has increased store sales.
Retail property owners have had an influx of service-based tenants, particularly restaurants and medical uses, as traditional retail struggles, Green explained. "My views on retail hasn't changed – it's bearish," he said. "I just don't see a promising future for retail other than necessity retail – [grocery and drug stores]. Something that I'm struggling with is shopping center strategy to replace stores with restaurants because restaurants don't make money."
Long Beach saw the addition of more than 215,000 square feet of retail at 2ND & PCH in Southeast Long Beach late last year. According to Sheva Hosseinzadeh, an associate vice president with Coldwell Banker Commercial BLAIR WESTMAC (BW), the retail center is a positive for the city overall, but has and will continue to have a negative impact on surrounding businesses.
"The 2ND & PCH project is one of the best projects that the city has to offer," Hosseinzadeh said. "It did affect some of the other existing retailers located on 2nd Street. If you drive by, you just see a lot more vacancies along 2nd Street than you've ever seen before."
Historically, Belmont Shore has had some of the highest retail rents in the city, but Hosseinzadeh said landlords may need to consider reducing rents and reconfiguring space in light of the new competition up the street. While 2ND & PCH asking rents are higher, Hosseinzadeh noted that the location is brand new, as opposed to 2nd Street, where buildings are decades old and may be in need of improvements. However, despite current challenges, Hosseinzadeh said 2nd Street in Belmont Shore always will be a desirable location to open business, as long as landlords invest in their properties and rethink asking rents.
In dense, urban areas, such as Downtown, many new residential developments with ground-floor retail are slated to open in 2020 and 2021, according to Becky Blair, president of BW. Traditionally, ground-floor retail has been dominated by food and shopping; however, Blair said different uses are beginning to emerge for ground-floor occupancy, such as creative office space and medical.
Office vacancy has been on the rise in L.A. County, despite strong economic indicators, Green noted. He explained that many jobs have been automated and the amount of space per employee continues to decrease, meaning companies need less space overall. Absorption has been "well behind" new construction in L.A. County, Green said, adding that he expects continued vacancy increases.
The need for less space by companies and lagging absorption will likely mean a decrease in the amount of new office construction in 2020, Yu explained. In Downtown, office stock has actually decreased by around 125,000 square feet due to multiple buildings coming off the market for conversion to residential or hotel uses, according to Hosseinzadeh.
"There's just less inventory that's available. That can generally mean owners that have had vacancies sitting on the market for some time may start to fill up now," Hosseinzadeh said. "I wouldn't say [rental rates] are going up necessarily, but they are stabilized."
For smaller office properties, Hosseinzadeh said many companies in 2019 opted to purchase a building utilizing a Small Business Administration loan and lease extra space as a source of additional income. However, she noted a recent slowdown of sales due to increased prices, causing an uptick in leasing activity while companies wait for the market to cool down and lower prices.
"Office is always the lingering sector in commercial real estate that doesn't come full circle [after a recession] in relation to industrial, multi-family or retail," Hosseinzadeh said. "But last year and going into the new year, there has been a lot more activity. That's a positive. I think we're going to see a very strong market this . . . year."