More than two dozen luxury furnished suites became available to rent in Downtown Long Beach earlier this month for stays of at least 30 days within a few dedicated floors of Onni East Village's high-rise building, according to property manager Joey Bommarito.
The complex is in the first phase of opening its 432-apartment and extended-stay community.
Level Hotels and Furnished Suites includes 32 fully furnished units ranging from 709 to 1,118 square feet.   Pricing starts at $4,000 for a one-bedroom and $4,500 for two bedrooms, but rates vary and are based on length of stay and season, property officials told the Long Beach Business Journal.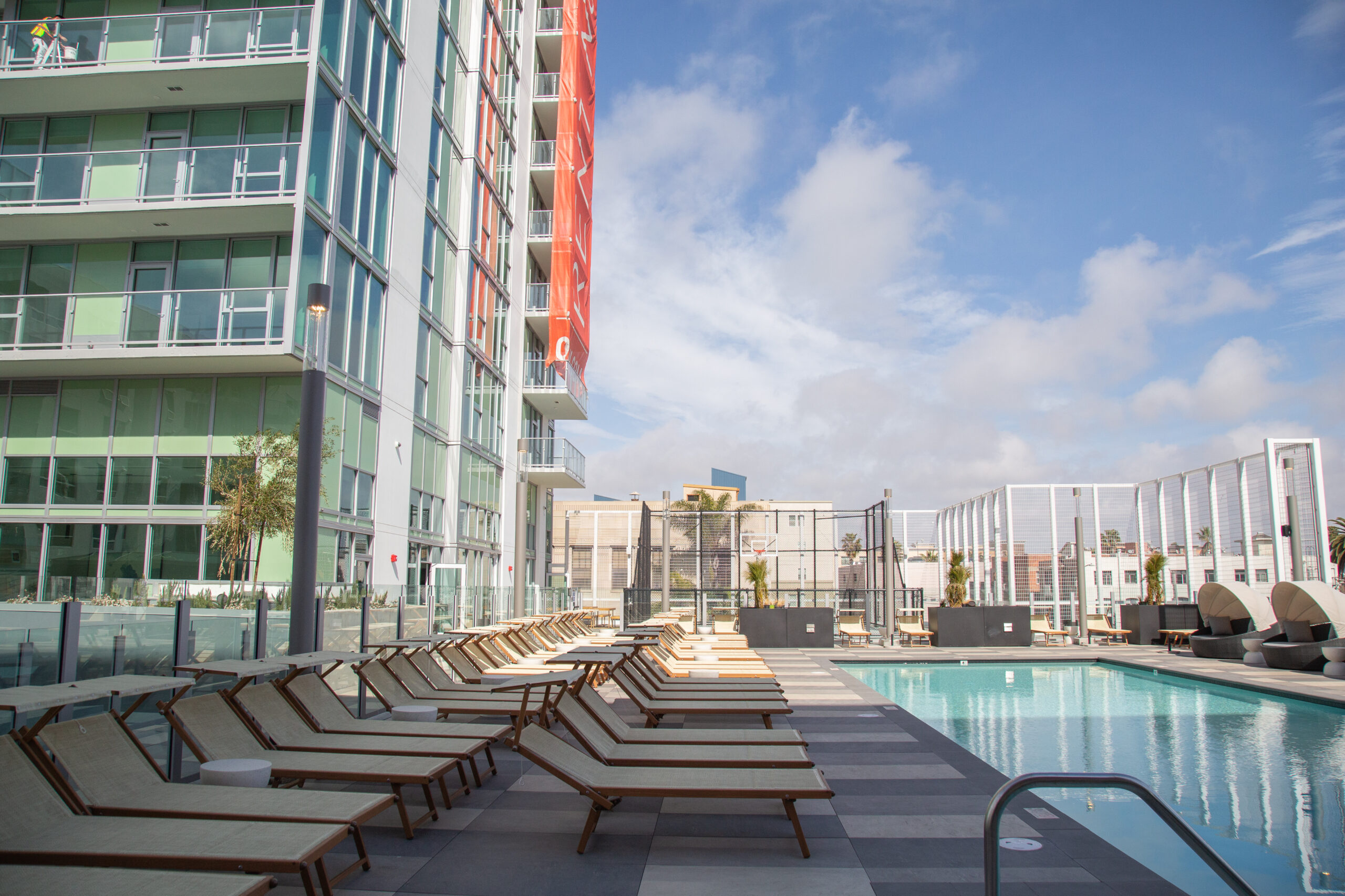 All units include kitchen appliances, luxury bathroom marble tile floors, floor-to-ceiling windows, large balconies, in-unit laundry and walk-in closets. Guests can also access amenities such as 24-hour guest services, a two-story gym, an outdoor heated pool, pet runs and grooming facilities as well as a sports court.
On Feb. 9, the complex began renting apartment units within its 190-unit, 24-story high rise during the first phase of opening. Separate from long-term lease apartments, the Level units are on a few dedicated floors of the high-rise and became available for bookings on March 15.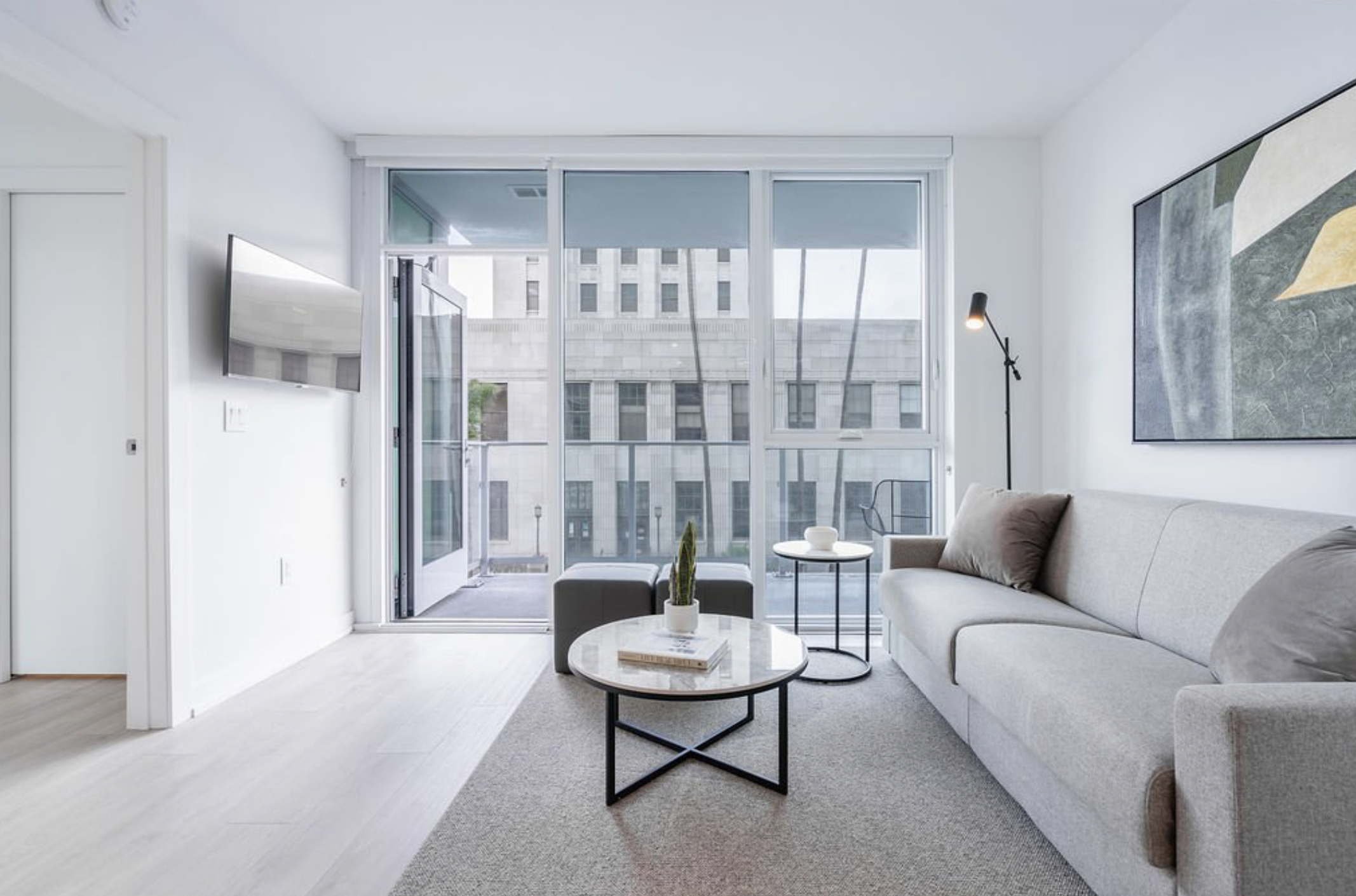 During the second phase, the mid-rise building, situated beside the high-rise, will open, but Bommarito says it won't include any Level short-term suites.
While market-rate prices for the long-term rental units begin at $2,858, and can go up to $15,046 for a penthouse, seven units in each of the two buildings will be affordable. In the high-rise, affordable units will range from $1,894 to $2,143. Prices will be a little bit lower in the mid-rise building, as it is situated in an area with different median income; affordable units will range from $935 to $1,192, Bommarito previously told the Business Journal.
Onni East Village is located at 333 E. Broadway.