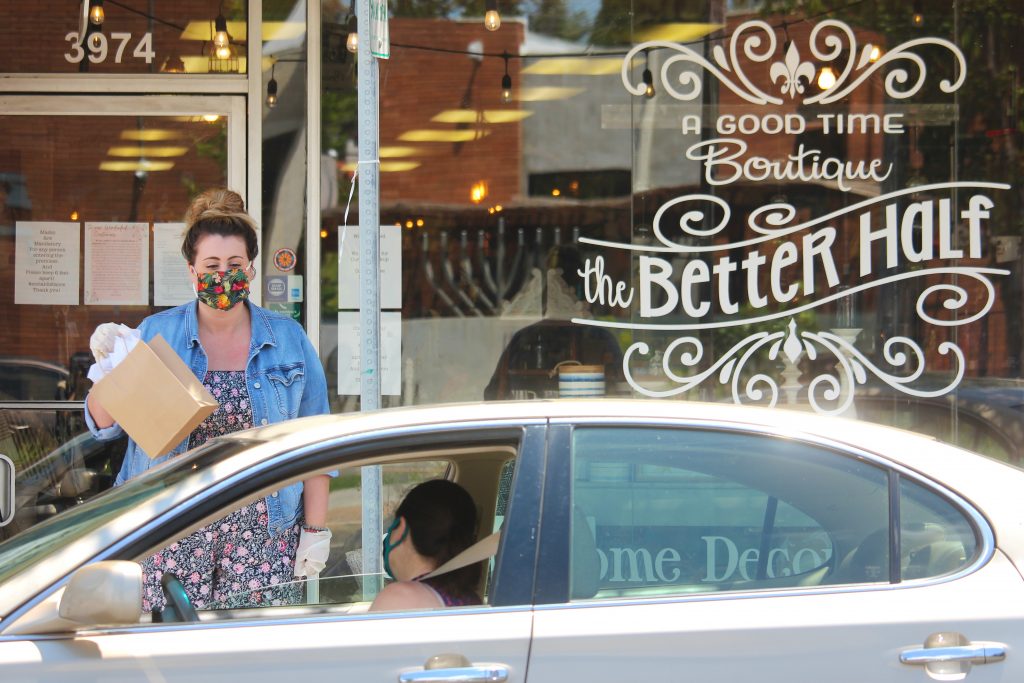 Life has slowly returned to 2nd Street: Signs advertising cold pressed juices, mixed drinks to-go and backstocked hand sanitizer dot the sidewalk. Shoppers in face coverings stroll and stand in line to pick up their orders.
A week into new county and city health orders allowing businesses to sell their goods via curbside pickup, some are navigating this new normal with relative ease. 
Others, however, are finding little relief in the soft reopening as they struggle to transition their commerce online.
The lockdown has underscored the divide between businesses who have built a strong online presence and those who haven't, putting them on unequal footing as they vie for customers without being able to allow them into their stores.
"It's a very Darwinian moment for small business," said Karie Armstrong, an advisor at the Small Business Development Center. 
For many businesses, the overhead cost of offering pickups are prohibitive, especially if orders remain sparse. 
At some point, "you're paying people to shop with you curbside," Armstrong said.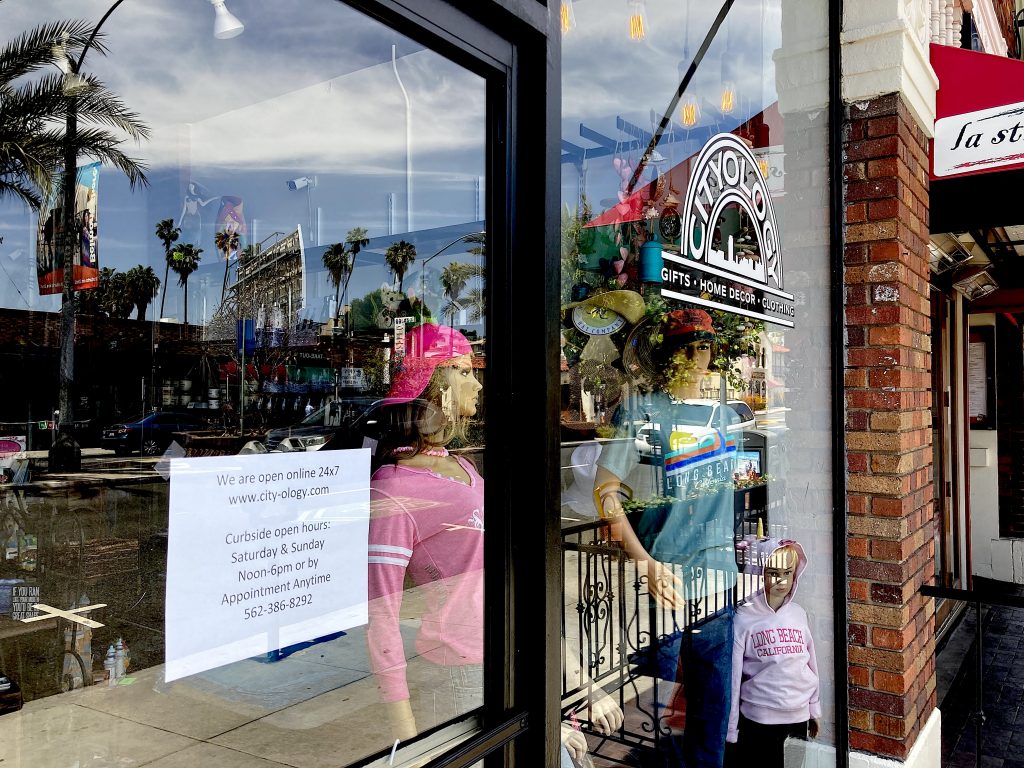 Catching up 
Angie Jakum, who owns the Cityology gift shop and City Lights streetwear boutique on 2nd Street, said the new curbside pickup regulations have been of little help to her bottomline.
Setting up a website and loading pictures of her products has taken "1,000 hours," she said. 
She opened on Mother's Day, and some customers came by to pick up orders. But since then, business has been slow. She's now decided to open on weekends and by appointment only. 
The clothing store has proven even more difficult. Without a professional model or photographer at her disposal, Jakum has found it difficult to present her clothes in a way that would be attractive to shoppers. 
The online retail space has already been claimed by big corporations, with the budgets to match: "Those companies pay thousands of dollars on Facebook ads, SEO," Jakum said. "There's no way I could ever catch up to that."
For many businesses, the mandates have been frustrating. 
"It doesn't make sense to me that I can buy pot, but I can't go to a gift store and buy a Mother's Day card," said Jakum, owner of the 2nd Street gift and clothing shops. 
"It's not like I'm saying there isn't a pandemic going on," she said. But, "I'm not really understanding how they're picking and choosing who can open and when."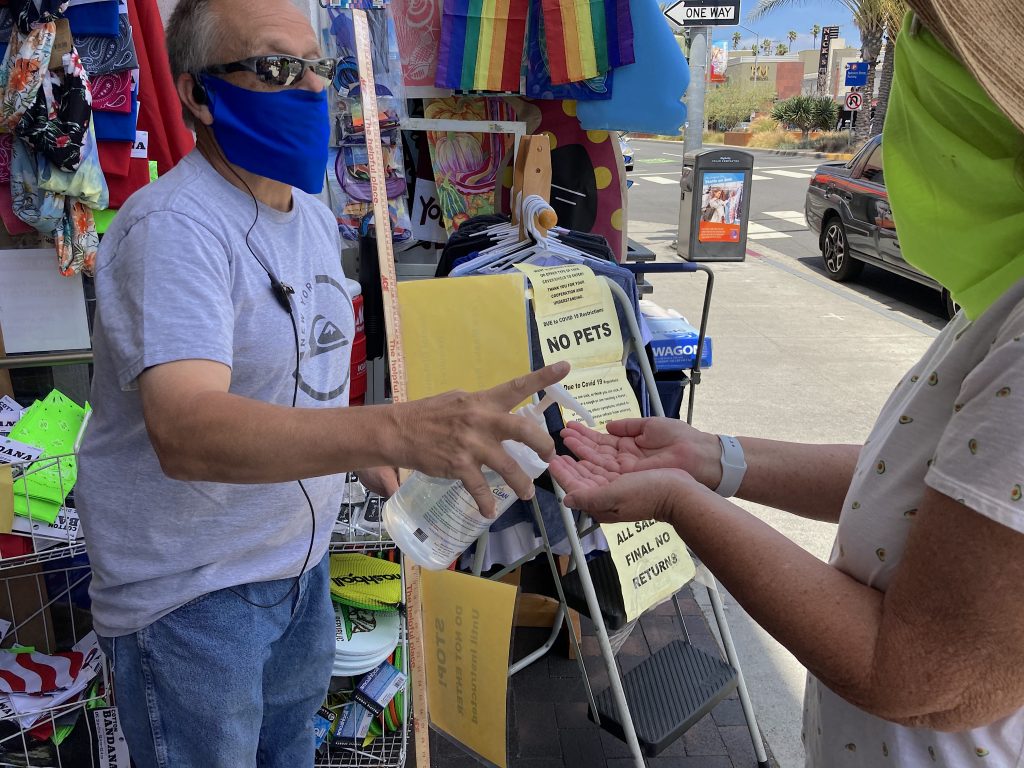 In a bind 
Just down the street, Madeleine Johnson and Christina Vakhshourpour, co-owners of the luxury clothing store The Alcove, have had to get creative to stay afloat. 
Curbside pickup, Johnson said, does not fit their business model either. "We're a luxury retailer: Our clients like to come in and try things on. We have hour-long appointments with our clients," she said. 
In lieu of those in-person services, The Alcove now offers the delivery of personalized style packages to their clients' front doors. Similar to subscription services like Stitchfix, Alcove customers can receive delivery of hand-picked items, with suggestions on how to style them.
The potential for new regulations to be released soon has Johnson and her business partner in a bind. At first, they worked to bring all their wares to their Long Beach location—the pair also own a clothing store in Malibu—to have them readily available for online orders. Soon their store began looking more like a warehouse. 
Then, the new curbside pickup regulations came along, sparking hope that they may be able to have clients come in for one-on-one appointments soon, which would require the shop to be returned to its former order and for their Malibu location to be stocked and open for appointments as well. 
"Now, it looks like everything can turn on a dime," Johnson said.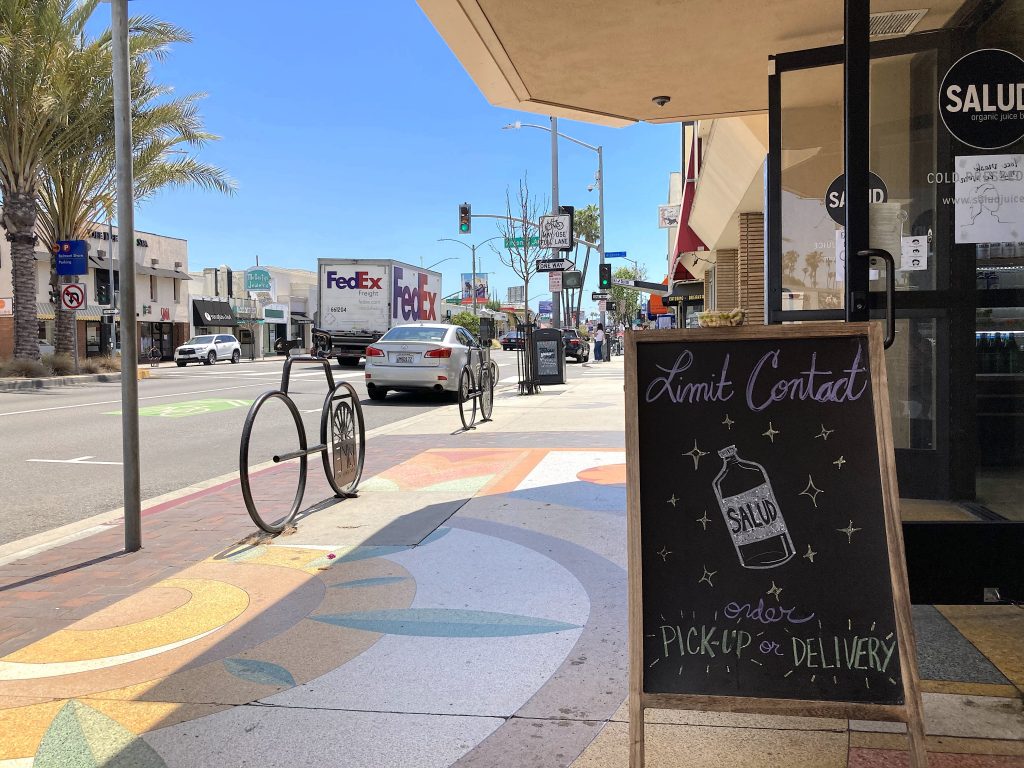 'It keeps us going'
To handle the additional work of taking photos of her products and posting them to Instagram for people to order, Elizabeth Kobliha at Long Beach Vintage Etc. on Pine Avenue hired a new full-time staffer. 
"We've always sold through Instagram, but obviously it's picked up steam, since people can't come through in person," Kobliha explained.
Hiring a staffer to help with the tedious work of photographing thousands of items, from earrings to pieces of mid-century furniture, is a luxury—one Kobliha has been afforded, in part, because her landlord has waived her rent during the crisis. 
"A lot of my money has been focused on having an assistant to help me do that," Kobliha said. "I can already tell that was the smartest move I could make."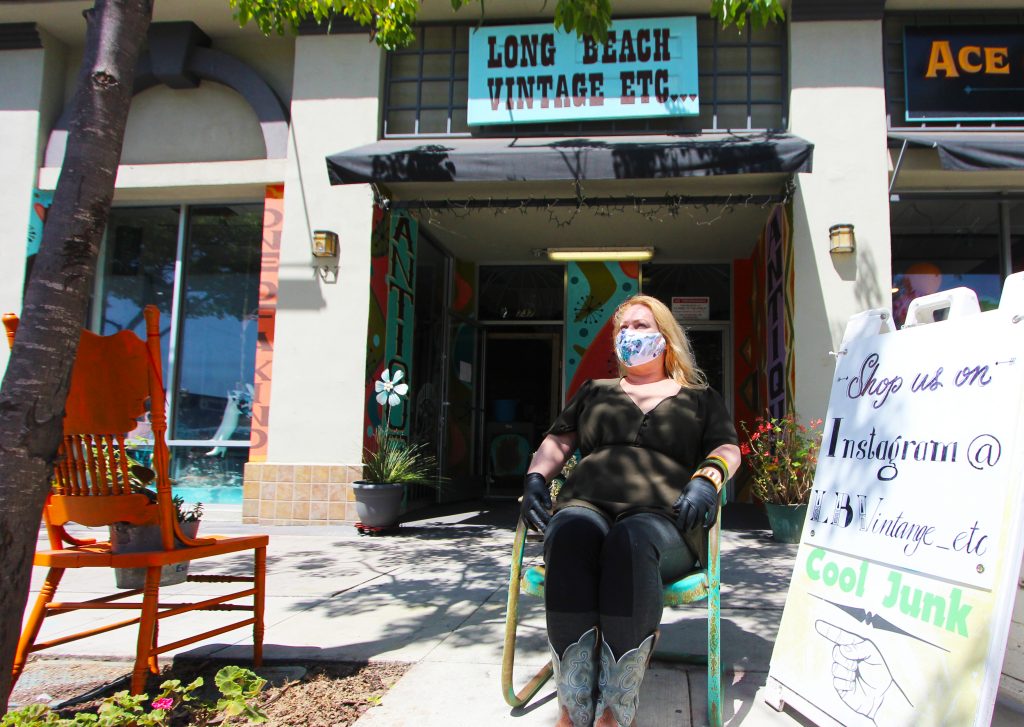 Curbside pickups, as opposed to deliveries, have become more popular, Kobliha said. "At first, people didn't want to come outside of their house," she said. "In the last few weeks, I've seen a lot of people who want to swing by and pick up their items right away."
The vintage and antique store owner emphasized that while orders for pickup or delivery have helped offset some ongoing costs, they won't make up for in-store shopping in the long run. 
"It's not a sustainable business model, but for a few months, it keeps us going," Kobliha said.