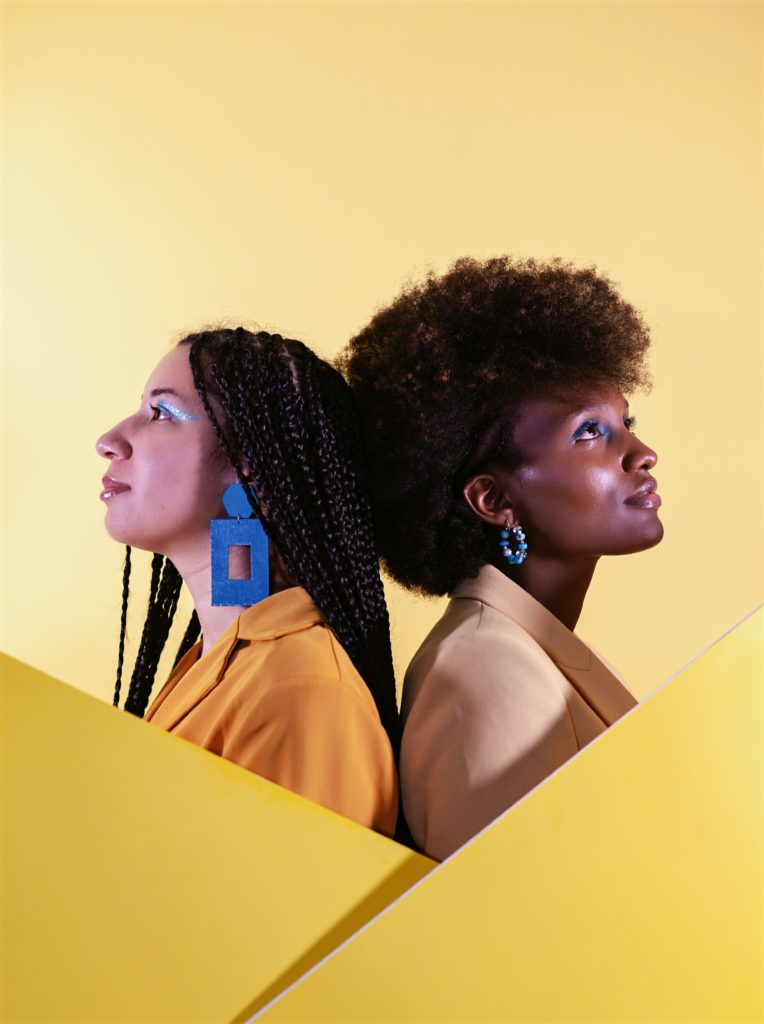 When Giulia Triassi and Kiara Kensie first met in a web design class at Cal State Long Beach in 2017, one thing immediately stood out to them: They were two of very few women in the class, and—as they recall—the only women of color.
After three years of plotting and coffee shop meetings, the two recently launched Hunnibuzz, a digital media agency with the mission to make branding and web design services more accessible, especially to women of color.
"Those kinds of services often felt like there was a robot on the other side—we want people to relate to us more," Triassi said of her experiences working with firms providing technical services like web design.
The company also offers services such as logo design, photography and printing.
Currently, all of their clients are Black female entrepreneurs from the Long Beach area, many of whom were referred to the newly founded firm by contacts Triassi had from previous positions at the Long Beach branch of the NAACP, the Uptown Business Improvement District and the African American Cultural Center in Long Beach.
"We're kind of that safe space in tech. And one of our values is to be inclusive and make our clients feel comfortable and confident," Triassi said.
That special relationship goes both ways, Kensie said. "Working with other Black women, at least for me, it feels easier. It feels like there's more of a connection," she said.
Their mission to both represent and create a welcoming space for Black women and other women of color in the business world is also expressed in how the company presents itself online and in marketing materials, by using bright colors, for example.
"Our colors make a statement as much as we make a statement as women of color in this space," Triassi said. "Loud and proud."
As their client list grows, however, the two are hoping to branch out and build a more diverse clientele, serving five to eight clients at a time, depending on the amount of services each business needs. "Ultimately, we want to work with everyone," Kensie said.
Eventually, they want to help other women and girls enter the tech space by offering coding camps and other workforce development opportunities. "We want it to be our legacy, we want to make a difference," Triassi said.
Triassi and Kensie have a strong connection to Long Beach—both spent most of their formative years here and attended Cal State Long Beach for undergrad—and a desire to represent the city through their work is high up on their list of priorities.
"When I think about Long Beach, I think about how community-based and diverse it is," Kensie said. "That's really what I want Hunnibuzz to be."
Their philosophy, as Triassi describes it, is one of synergy and creative expression—for themselves and their clients.
"With our branding, we express our personalities, how creative we can be," she said. "Not only are we fulfilling our passions, but we're fulfilling other people's passions as well. Together, that's the golden ticket."