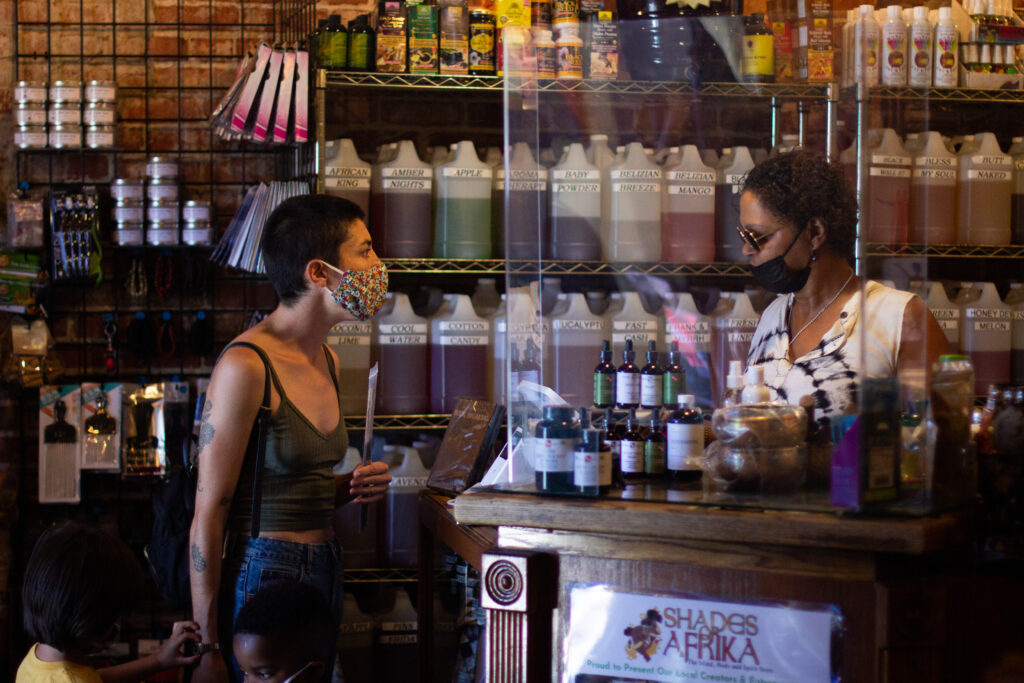 Leaning against the backdoor of her store, cigarette in hand and gazing at her beloved Golden Chain trees, Shades of Afrika owner Renee Quarles finds a rare moment of rest. Since starting her business in 1994, it's hard to imagine that Quarles has stood still once.
From poetry readings to yoga classes, the multi-room store on Fourth Street and Alamitos Avenue offers much more than body oils, books and incense—although there's plenty of those. Quarles, a former foster child who was homeless at 15, has clawed her way to business ownership and is now ready to share her wisdom to anyone who will listen.
"She's a powerful person, very intelligent," said Mansa Musa, who has been coming to the store for five years, while getting his hair twisted into locs at Natural Kinx and Waves, the hair salon Quarles opened next door. The atmosphere is what keeps him coming back, said Musa. "It's just a positive vibe, mentally and physically."
Next door, Quarles is busy deliberating on the health benefits of sea moss gel or the aphrodisiac effects of Oud wood body oil, all while fielding a seemingly never-ending stream of phone calls. "Well honey, I don't know what that is. Why don't you send me an email?" she tells one caller before hanging up the phone and turning her attention back to her customers.
She keeps busy, but as for everyone else, it's been a rough year. "I now think about dying, and that's not something I'd ever think about," she said. Not being able to hold community events has been especially difficult. "It's my heartbeat," she added.
But there are plenty of positives that came out of the past year as well.
After 14 years in the current building, Quarles expects to pay off her mortgage in the next three months. Having been displaced by rising rents and new development in the past, she said the importance of ownership has been one of the biggest lessons she's learned as a business owner, especially during the pandemic.
"To weather the storm of any economic crisis such as this—this is not just a pandemic, it's an economic crisis because of the start and stop of the businesses—it needs ownership," she said. It's a lesson she'd like to pass on to her customers, especially those interested in starting their own business: do the math and own as soon as you can. "I want everyone to learn to do their numbers."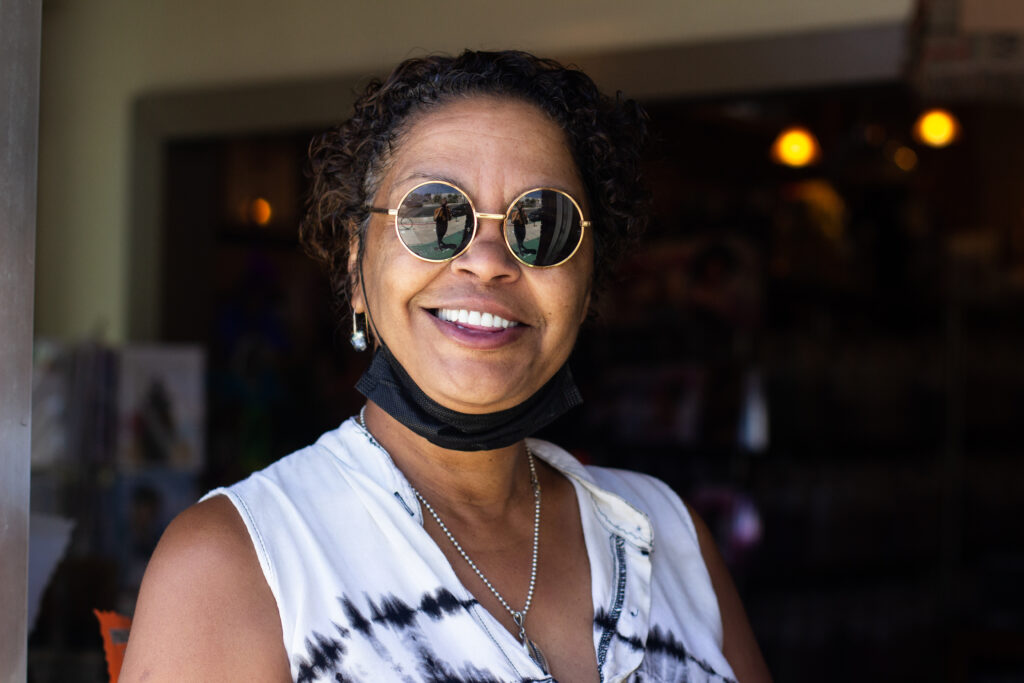 Bouncing around between foster care, living with her mother who struggled with alcohol and drug addiction, and staying in motels as a young girl, Quarles had to learn much of what she knows about life and business ownership on her own.
"It's hard out there, especially for kids who come from foster homes," she said. But her own biography has also inspired her to provide a space for people to come together, learn and grow, "Every one of us has it in us."
Among her customers, Quarles said the protests over racial equity and police brutality last summer brought about a desire to learn more about the plight of Black Americans and the history of racism in the U.S.
"Everybody was joining reading groups and reading circles to really study the issue of racism," Quarles said. And while other Black-owned bookstores around the country have reported a spike in sales during the summer and a sharp drop after protests died down, Quarles said she's confident that Shades of Afrika will be able to keep the momentum going.
"I don't think I'm going to lose their attention," she said. "They're going to keep coming."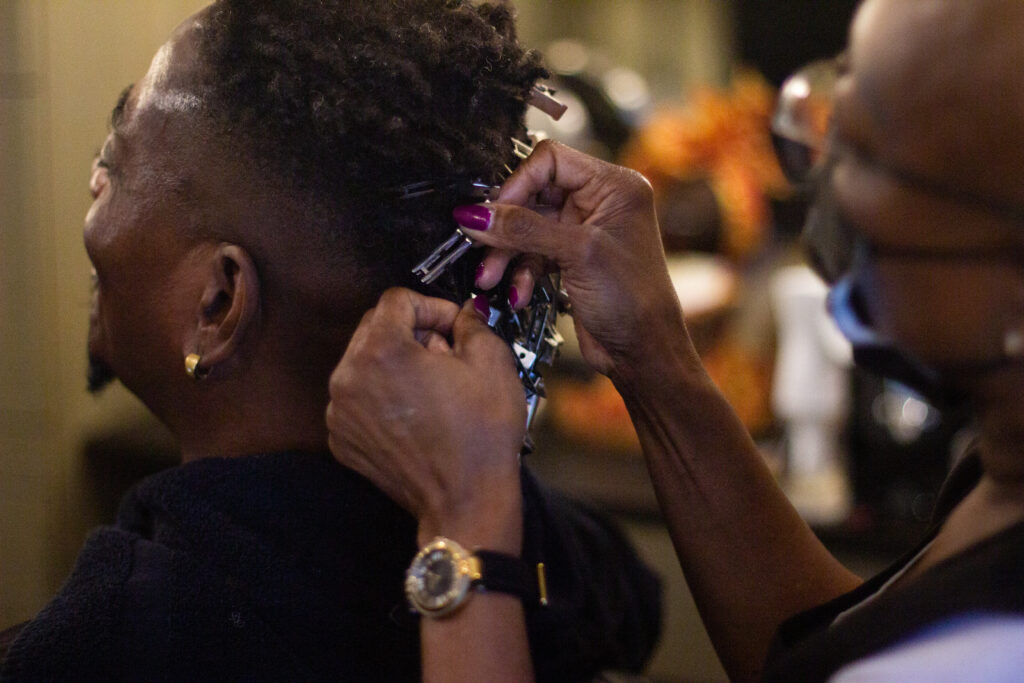 But keeping the store stocked during the pandemic has been a challenge. As global supply chains became less reliable—currently, she is struggling with a shortage of bonnets—Quarles leaned into the local market.
"That's what made me invest more in creative minds here, locally," she said. "To get more products, I opened my doors to everybody making something."
Seeing some of their favorite stores and restaurants close during the pandemic, customers have also found a new appreciation for local small businesses, Quarles said. "COVID actually had some real benefits to us seeing things differently," she said. "Locally, we're going to stand strong."
With the pandemic seemingly fading out of view, the tireless entrepreneur is already dreaming up a new business idea: a restaurant serving food from the African continent and the diaspora called Wakanda Station.
Determined to own her next property as well, Quarles said she's keeping an eye on real estate prices, hoping they will cool down after months of record highs. "I'm waiting, patiently waiting," she said.
Editor's note: The headline on this story has been updated to reflect the year that Quarles started her business in 1994 rather than the opening of its Fourth Street location in 2007.