As a kid in the '80s and '90s, Aaron Lobliner remembers when Lakewood Center was "the spot" for shopping, hanging out and catching a movie.
But in a sign of the times, the once popular hub has seen a decline in visitors over the years as traditional malls evolve into "experience destinations" anchored by popular restaurants, bars and other entertainment.
The Lakewood mall, with its dated design and struggling big box anchors, is a shell of its former glory, said Lobliner, a 35-year-old city planner from Long Beach.
"We're seeing that millennials and younger generations value experiences over things, so they want entertainment, not just shopping," he said. "The Lakewood mall isn't dead, but it needs to evolve."
Malls across the nation have hit all-time high vacancy rates as consumers shift to online shopping, and some experts predict the COVID-19 pandemic will be the nail in the coffin for many hard-hit retailers.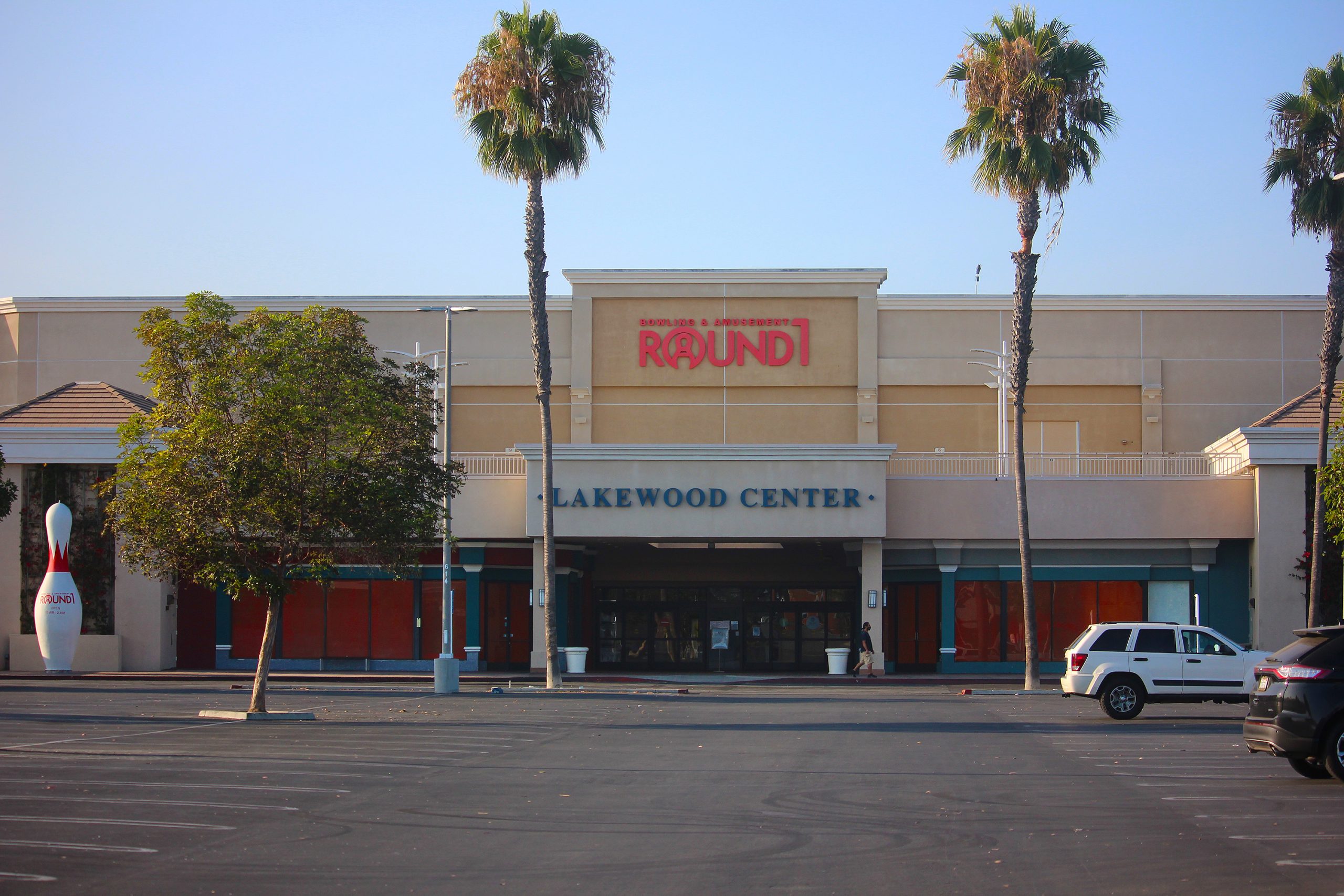 An April report from the Newport Beach-based research firm Green Street Advisors predicts that more than 50% of department stores that anchor malls will close permanently by the end of next year, as major retailers such as Macy's and J.C. Penney, which both anchor Lakewood, face years of sales declines.
Two of the mall's other big retailers—Forever 21, and Bed Bath & Beyond—are also struggling and have closed some stores nationally.
Lakewood City Manger Thaddeus McCormack said the mall is facing hard times, but the city hopes it will adapt to the changes. He points to other big anchors like Target and Costco that are thriving.
"The mall really always has been the center of the city and the heart of the city in some ways," he said. "Since it's inception in the early '50s, it's evolved and adapted in all the paradigm shifts, and we believe we'll see that next transformation."
A slice of history 
The Lakewood mall broke ground on Oct. 14, 1950. It has been billed at the country's oldest fully-enclosed shopping mall.
The first store to open was Butler Brothers retail in Nov. 1951, followed by Hiram's 45,500 square-foot supermarket, a four-level, 350,000 square foot May Company department store and other classics like Sav-On and Woolworth. Openings continued into 1954, when more than 30 additional businesses were added.
The mall was enclosed in the late 1980s, and a subsequent renovation was done in the early 2000s, which added a new wing at the rear, with a food court on a second level.
Don Waldie, a local Lakewood historian and former deputy city manager for the city, said the mall is one of the earlier examples of a car-oriented shopping center.
Its designer was architect Albert C. Martin, one of three men who designed Los Angeles City Hall, St. Vincent Catholic Church and Queen of Angels Hospital.
"With Lakewood, he perfected ideas that were floating around in the 1940s, to take big stores as anchors with smaller stores connecting them to create a sort of retail street," Waldie said.
Waldie said Martin also came up with the idea of using a tunnel, so goods could be delivered without the use of ground-level loading docks, which ruin the aesthetics.
Lakewood became the model of the mid-1950s shopping center, along with Del Amo Fashion Center in Torrance and South Coast Plaza in Costa Mesa.
The mall changed following retail trends over the decades. Bullock's and Buffums became Best Buy and Home Depot. May Co. and Macy's consolidated.
While times change, Waldie said the mall has long been an economic engine that drives city government.
"It's health and growth was and is crucial for the city," he said.
Hope for the future 
According to its website, Lakewood Center draws and estimated 15.6 million visitors annually—though some of its storefronts have remained empty as smaller retailers have closed shop and some stores have been closed indefinitely due to the COVID-19 pandemic.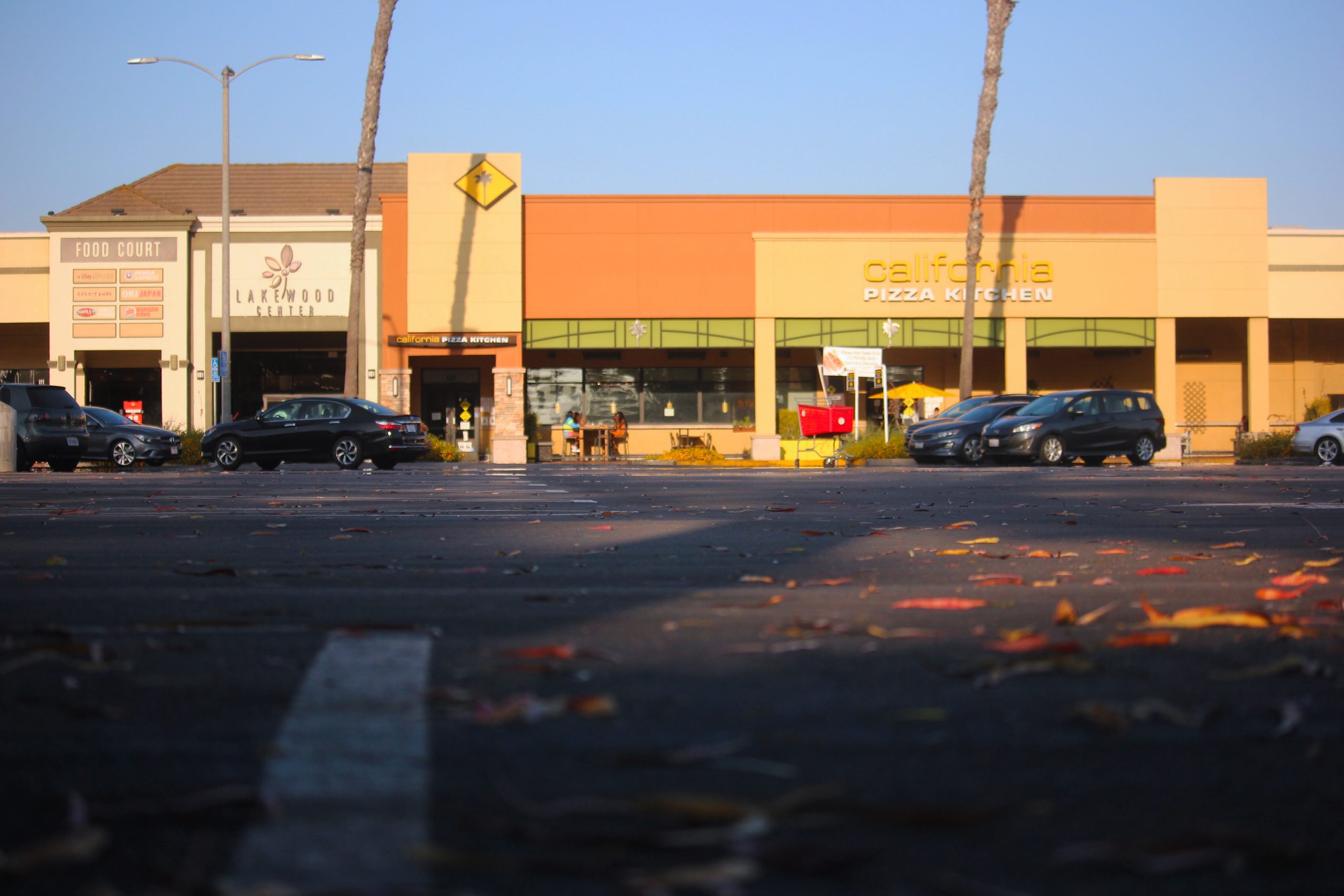 Deena Henry, a senior property manger with Macerich Co., which owns the center, said Lakewood has fared well while other malls have faced bigger drops in sales.
She said the center has maintained abut a 90% occupancy rate for its stores and foot traffic had been up before the pandemic. Henry said the center's big box retailers are also doing better compared to others in the region.
The center sees a big boost from its popular Costco, which was the first Costco to be anchored to a mall when it opened in 2009.
"We've always fared well and our sales year-over-year continue to increase," she said.
However, the mall has struggled with a perception of high crime in recent years. In May and June, it made headlines with looting arrests and a large-scale fight among teenagers that forced shops to close.
Resident Mike Gallo, 43, said he grew up going to the mall with his family but now believes it's unsafe.
"The element that comes to Lakewood mall now is not a safe one," he said. "Perfect example was the looting that took place a month or two ago. It's sad. We feel safer at Cerritos Mall."
McCormack, the city manager, said those safety perceptions are unfounded. The city, he said, works closely with the Los Angeles Sheriff's Department to keep the area safe.
"Our analysis shows that the mall is just as safe as its counterparts in surrounding communities," he said.
The mall, along with its larger stores like Target and Costco, generates about half of the city's roughly $14 million annual sales tax revenue, McCormack said.
While it still brings considerable funds for the city, McCormack said, Lakewood, like many cities, has seen a decline in sales tax revenue largely due to online sales.
To boost city services, voters this year passed Measure L, which as of July 1 raised the city's sales tax from 9.5% to 10.25%. Measure L is anticipated to generate an additional $10 million in revenue annually.
McCormack said the city has been in talks with Macerich but any possible plans are now on hold during the pandemic. Macerich, the country's third largest owner of shopping malls, is ultimately responsible for any changes to the center. But McCormack said the city had indicated that it wants more for its local icon.
"We've certainly made it clear that we'd like to see something consistent with the city's priorities," he said.
Henry said Macerich is "always looking for opportunities" to bring in new businesses.
As a local historian, Waldie says he's not a pessimist about the mall's future.
"It's been able to adapt through difficulties in the past," he said. "There's nothing that says it can't make its way into whatever retail's future will be."