Determined to ride the waves of change rippling through the international trade industry rather than be swallowed by them, the ports of Seattle and Tacoma last year began operating as the Northwest Seaport Alliance.
As Port of Tacoma CEO John Wolfe explained recently at the Pacific Merchant Shipping Association's annual luncheon in Long Beach, the new partnership has helped the ports retain and grow their market share.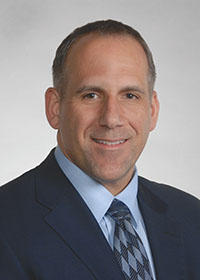 John Wolfe
Wolfe, who also serves as CEO of the Northwest Seaport Alliance, spoke before an audience of executives from local shipping companies, ports, law firms, engineering companies and more as he told this tale of two ports that chose to work together rather than compete. Through the windows of a conference room at the Hyatt Regency, the cranes of San Pedro Bay's own twin ports could be seen behind him.
"For years, the ports of Seattle and Tacoma competed with each other. And what would happen is that we would take business from each other," Wolfe said. "One shipping line would move from Seattle to Tacoma and vice versa. The scoreboard would change back and forth, yet really from a regional perspective, we weren't growing the gateway. And so we had lost sight of what was most important for the region."
In the early 2000s, the ports were increasing their volumes but losing market share to growing Canadian ports, Wolfe recalled. "It was only . . . when the recession hit that it was a wake-up call," he said. "And as a result of that and then a crisis that ensued with coming out of that recession, these discussions got real.
"So a few years ago, we sat down together and said what if we were to work together? What if we were to change the game, so to speak?"
A few years ago, the ports of Seattle and Tacoma began holding meetings, which were sanctioned by the Federal Maritime Commission (FMC), to discuss how to address their shrinking market share and adapt to a changing industry.
"Early on in those private meetings under FMC guidance, there were many interesting conversations," Wolfe said. "Imagine two [harbor] commissions that had their [own] elected officers from the counties they serve, and they are trying to work together. Yet they have different ways to approach the business, different cultures, quite frankly, and many different personalities among the 10 of them."
He added, "There were a few meetings where sitting in that room I thought, 'This is the last meeting.'"
Despite some bumps along the way, the ports were able to develop a solution. About 18 months ago, they launched the Northwest Seaport Alliance, a 50/50 joint venture alliance between the two ports. "The net operating income from that business is distributed back to the home ports of service and reinvested back into the Northwest Seaport Alliance," Wolfe said. "So it truly is a partnership where we eliminated any form of competition between the ports of Seattle and Tacoma. And quite frankly, it set us up to better serve our customer base."
As an example, Wolfe said, when the Port of Tacoma was having service issues at one of its terminals due to high cargo volumes, the ports came to a solution together.
"In the past . . . [at Tacoma], we would have found a way to the best of our ability to keep those services in Tacoma," Wolfe said. "Yet through this partnership, we were able to work with the shipping line and shift that business to a terminal in Seattle, thus making sure that they had a better service delivery solution and could be successful with growing their business."
The ports also partner on capital improvements. Each of the ports' harbor commissions voted to put $75 million toward a $150 capital investment at the Port of Tacoma terminal to ready the port for bigger vessels, Wolfe noted.
The alliance has now operated for one full year. "This first full year resulted in imports up 6.5% over the previous year. Exports were up 14%," Wolfe said. "We also held our own in market share as it relates to transpacific trade. That's the first time in eight years that we turned the tide on the market share."
In addition to working together, the ports now seek the guidance of industry stakeholders. "We set up an executive advisory council of key stakeholders throughout the gateway," Wolfe said. "Imagine sitting in a room with the shipping lines, terminal operators, laborers, trucking companies, railroads, warehouse and distribution companies, all working together to drive out inefficiency in the gateway."
The alliance has laid out a more than $1 billion capital investment plan for the next 10 years, Wolfe said.
Asked by an audience member if there were takeaways that might be applicable on a broader scale, Wolfe noted that he was unsure if the issues experienced by Seattle and Tacoma might also apply to Southern California. Those ports have experienced an imbalance of capacity and demand, he explained.
That situation essentially caused the ports to play chicken – each would wait for the other to make a move and then counter with a more competitive opportunity. "We were waiting for the other to make that move, and oftentimes, it didn't happen," Wolfe said. "As a result of that, shipping lines would receive a very aggressive rate, yet their service wasn't the best."
Wolfe reflected, "I don't know that a gateway needs to necessarily take the full step of coming together like we, Seattle and Tacoma, did to deal with that. I think there are some cooperative ways in which the ports can attack that issue without the structure that we came up with."