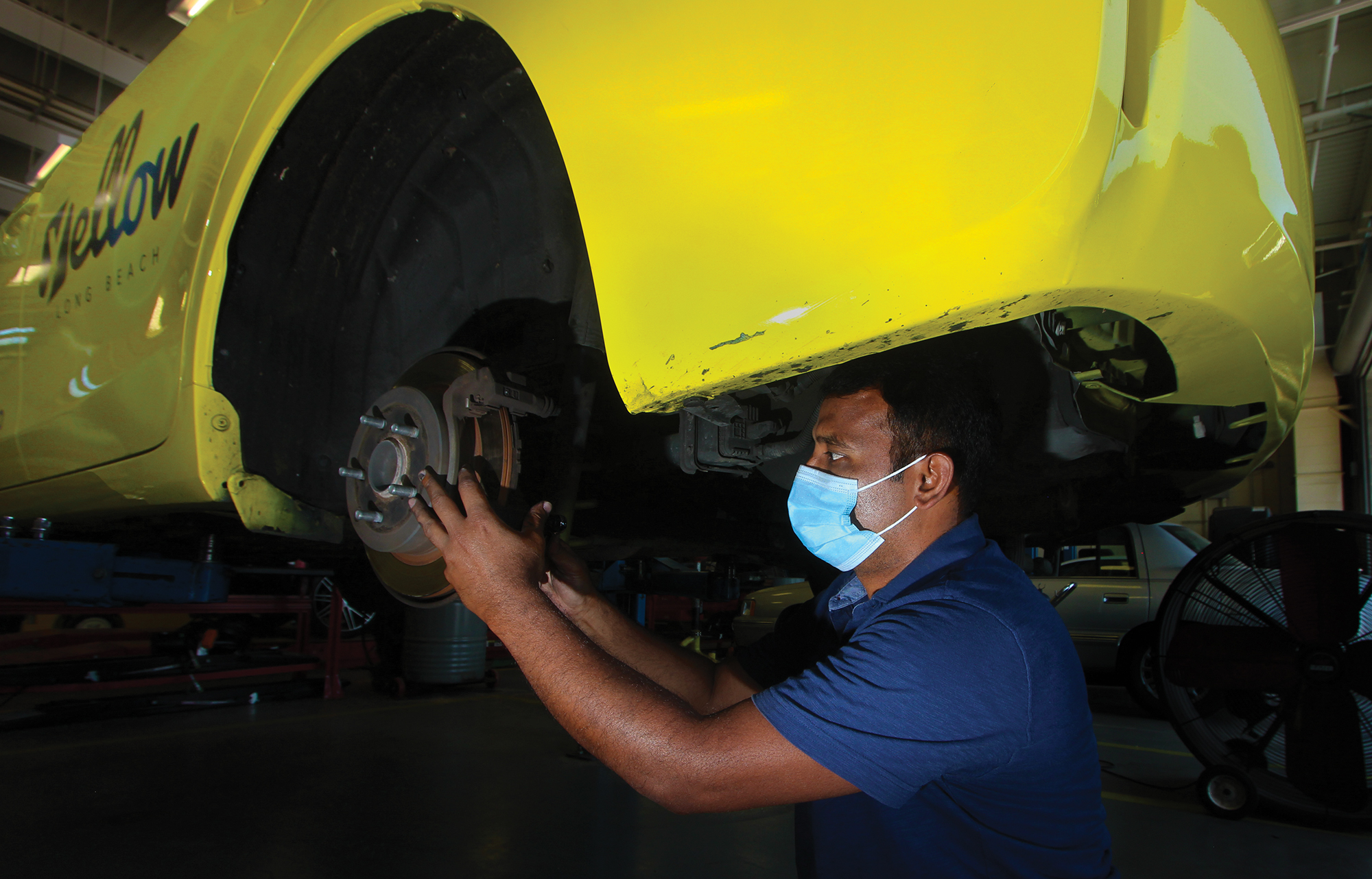 At the beginning of last year, Long Beach City College's revamped trades programs—welding, automotive and construction technology—were doing great.
After restarting the previously discontinued programs in 2019, enrollment was strong, said Gene Carbonaro, dean of LBCC's School of Career Technical Education. "We didn't think we would do as well as we did," Carbonaro said. "All three of them were thriving."
Then, in March 2020, the pandemic threw a wrench in the works. Practical, on-campus classes had to be put on hold and the school transitioned as many of its classes as possible online. Workshops, however, where students learn to handle tools and respond to unexpected technical challenges, couldn't be replaced with online learning.
"That really hurt," said Greg Ling, an assistant professor of advanced transportation technology, a program that focuses on vehicles using alternative power sources, like hybrid or electric cars.
The pandemic also put a damper on job and internship opportunities for students. Both Long Beach Transit and the Los Angeles County Metropolitan Transportation Authority, who normally offer internships to LBCC students, significantly reduced operations, shutting students out.
But it also presented an opportunity for current and aspiring mechanics and other trade students, Ling said. "During times of layoffs or unemployment, that's the best time to retool and sharpen your sword as a student."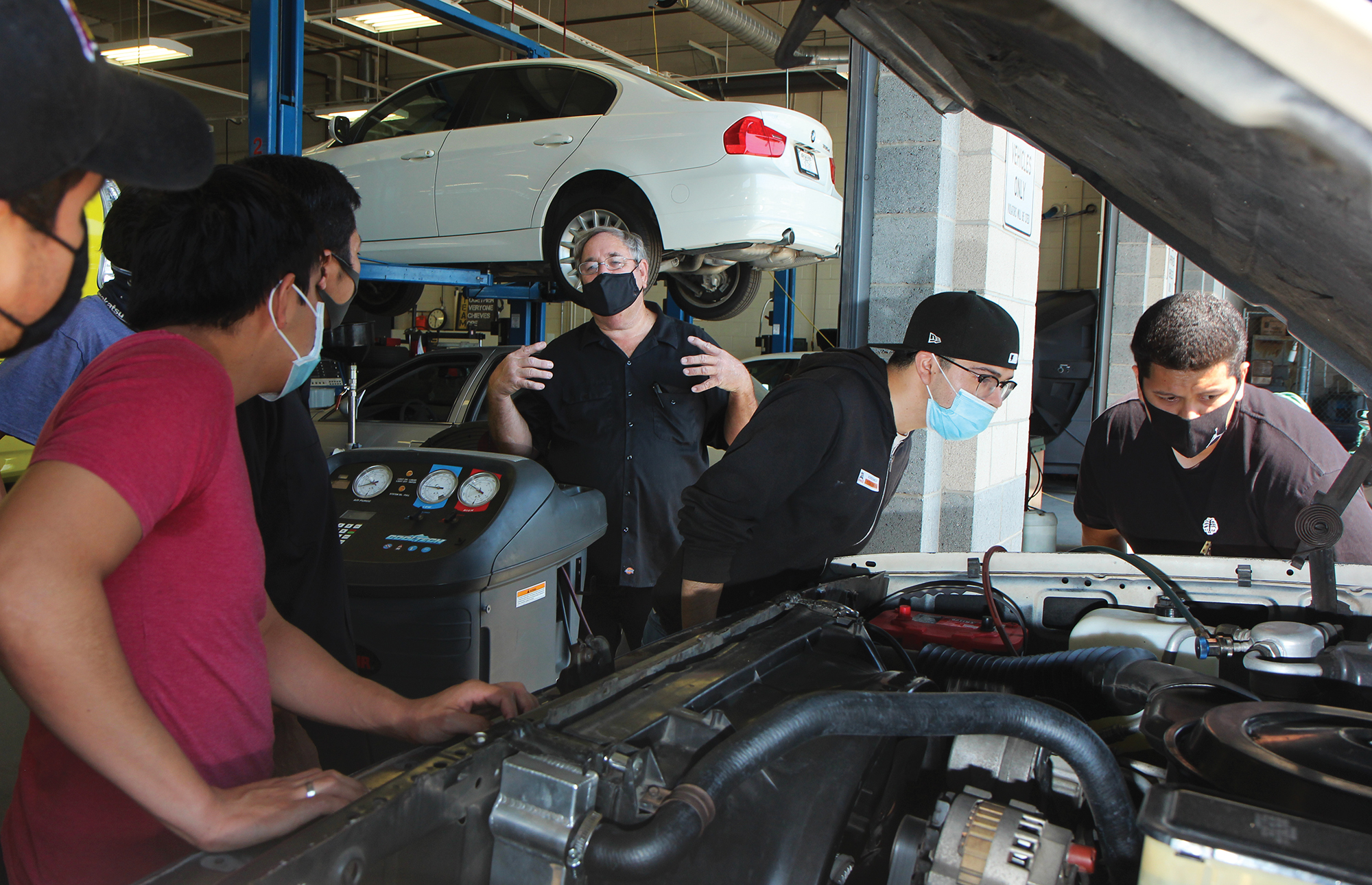 When in-person classes resumed in June 2020, students were eager to return. That momentum has continued. This spring, enrollment numbers were up 9% from the previous year, which saw the last cohort to enroll prior to the pandemic.
According to Ling, there were no reported cases of coronavirus among students, a result of increased safety measures like social distancing and amped-up cleaning protocols. "It worked out," he said.
Ling is confident that students are well prepared for the job market, despite the interruption in hands-on training, in part because some students were more engaged in virtual schooling than they may have been in a traditional classroom setting.
"A lot of the students were really receptive to the new types of media," Ling said of the virtual classes, which went beyond the usual PowerPoint presentations and included videos and other online resources to bring educational content across. "I would get a lot more emails and text messages."
Whether employers will recognize that and give this year's graduates the same consideration as those in pre-pandemic years remains to be seen.
"It's going to be interesting to see how that plays," Ling said, adding that in the end, their practical skills will be graduates' best calling card. "The proof is in the pudding: can you fix the car or not?"