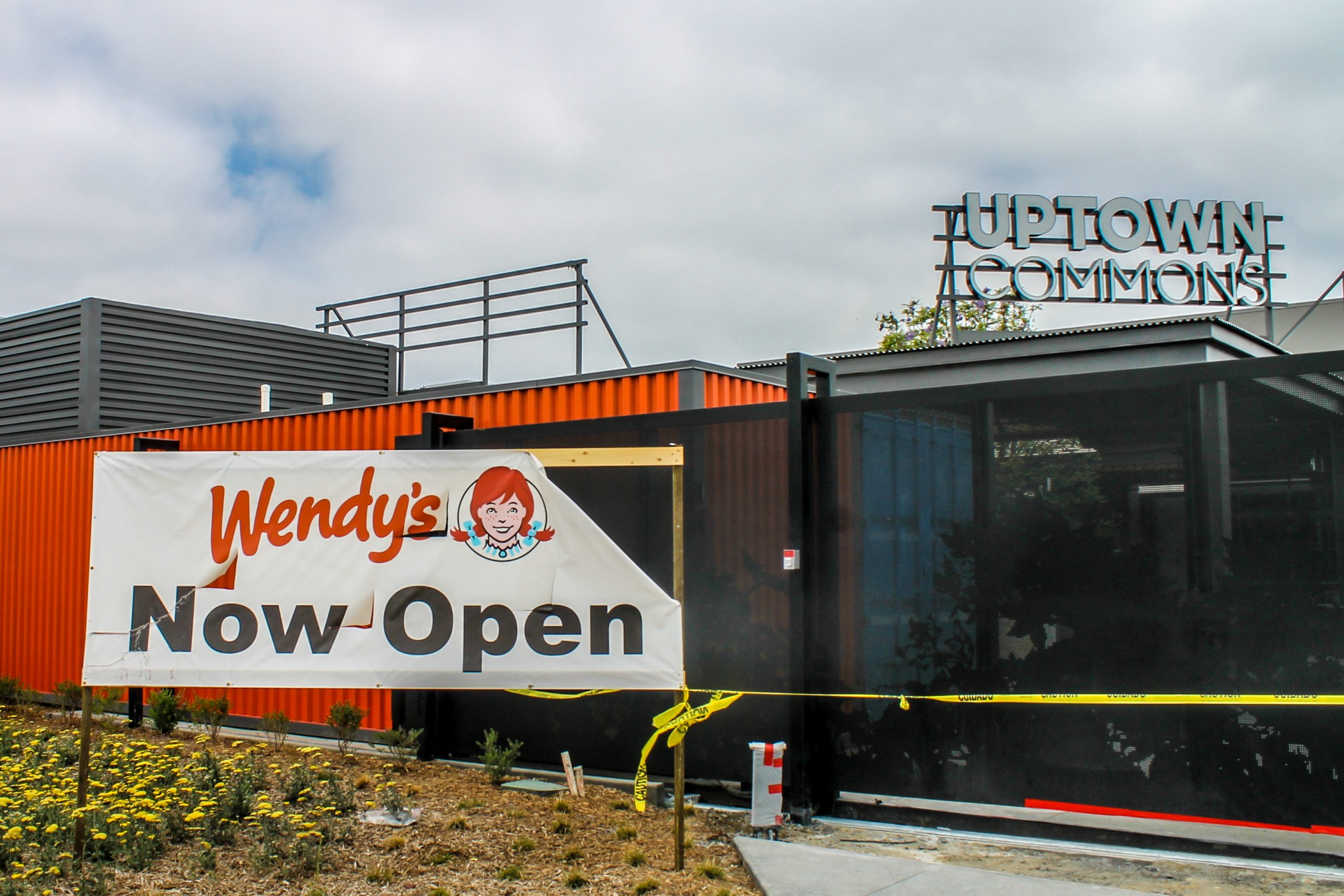 The Uptown Commons has partially opened with Starbucks and Wendy's being the first spaces open for business.
Taking over an empty, two-acre lot at 6600 Atlantic Ave., the project is one of three major North Long Beach developments that include the similarly named Uptown, as well as Shaheen Sadeghi's  Canvas project.
"Uptown Commons is all coming together," said Tom Carpenter, president of Frontier Real Estate Investments, the company behind the project. "The collection of corner restaurants  are under construction and we are putting the finishing touches on the common patio area. We are so excited for the community to experience the finished project soon."
In a design developed by Newport Beach-based firm, Bickel Group Architecture, the look is simple and forward: lots of brick and wood are met with dark metals, atriums, green spaces and patios. The space will host five new restaurants, including the addition of Chef Fernando Valladares' Portside Fish Company.
Already with a significant following for its flagship Irvine location, the space specializes in some local classics, including a "San Pedro platter" honoring the San Pedro Fish Co' which opened its first Long Beach location earlier this year, as well as decadent things like Bacon Mac n' Chowder bread bowls.
The seafood-centric restaurant joins a handful of other options that seek to shift the way North Long Beach eats.
Main Chick, which has had a consistent presence in the K-Town Night Market in Los Angeles and the O.C. Night Market, joins the ever-growing list of Nashville hot chicken houses presently permeating the Southland, including Fire Bird, Jay Bird's, and Cluck n Blaze in Long Beach itself. Offering the usual array of Nashville hot chicken paired with pickles and crinkle-cut fries with comeback sauce, Main Chick has begun to build a steady following for those who can't stand the wait at Howlin.'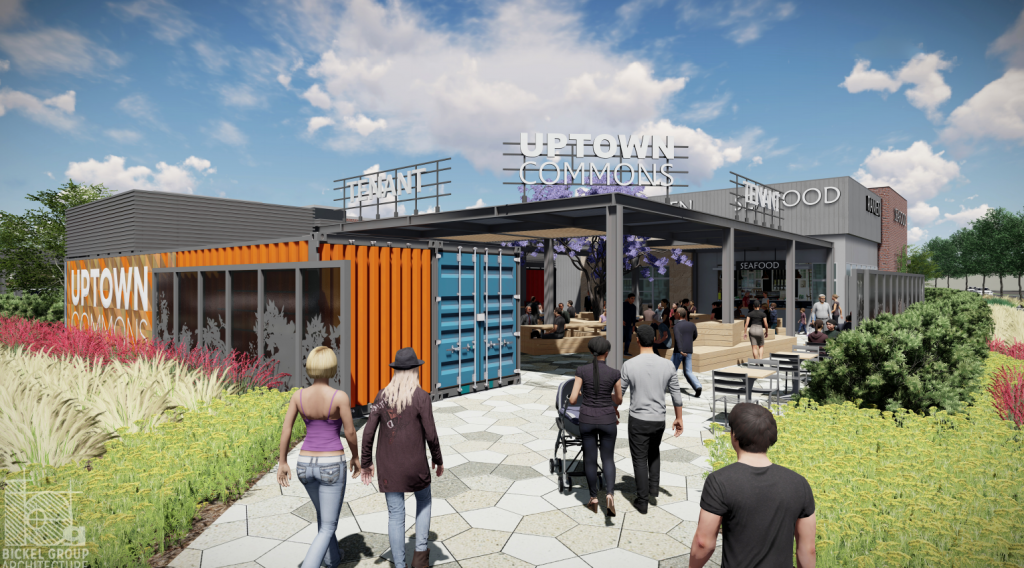 After years of being nonexistent, Long Beach is now saturated with ramen. Bixby Knolls has three ramen joints alone (along with others in Downtown and the newest addition near Retro Row). Joining them in the Uptown Commons will be Chino-based Shomi Noods, a ramen bar known for its various takes on Hakata-style tonkotsu ramen.
Perhaps the biggest stand-out in the development's food, however, is Los Angeles-based chain Oi Asian Fusion, which has garnered a mini-cult-like following thanks to its Filipino-inspired creative bowls—adobo pork and tapsilog sit alongside umami gravy and pork belly options—and sides—their Dynamite Fries, sweet potato fries slathered in a spicy mayo and topped with cilantro, has collected its own fanbase as have their pork belly jicama tacos.
The growth of Filipino food, including the opening of Chef AC Boral's brick-and-mortar on Fourth Street, is one that is a welcomed addition to Long Beach. Though the West and North neighborhoods have long been filled with Filipino families and staples like Gemae and Edna's fulfill the culinary wants of those communities, Filipino food has yet to break out beyond the walls of these niche communities. That makes both Oi and Boral's concepts—two totally different places on the Filipino cuisine spectrum—welcome additions to the Long Beach food scene.
Perhaps most utilitarian in the development is the fact that the Uptown Commons offers the neighborhood of District 9 its first full-service bank by way of Chase, which Carpenter notes will be opening before the cluster of restaurants do.
Long Beach's northern-most district runs so low on basic amenities such as banks and food-centric spaces that, according to 9th District Councilman and North Long Beach development cheerleader Rex Richardson, they "had listen to what folks wanted and had to go in that direction.
"There was no other option," Richardson said. "We had to include the people who were disinvested from the get-go."
And Richardson doesn't hold back on any pride for the projects, a given since he has largely led the push to develop in a neighborhood that has been historically disinvested and removed from the bustle of Long Beach south of Del Amo.
"We're creating a new Main Street," Richardson said. "These two projects are kicking off the excitement and Atlantic Avenue returns to its roots as being the epicenter of neighborhood socializing. And, on top of that, we get basic amenities that have been long called for by the community."