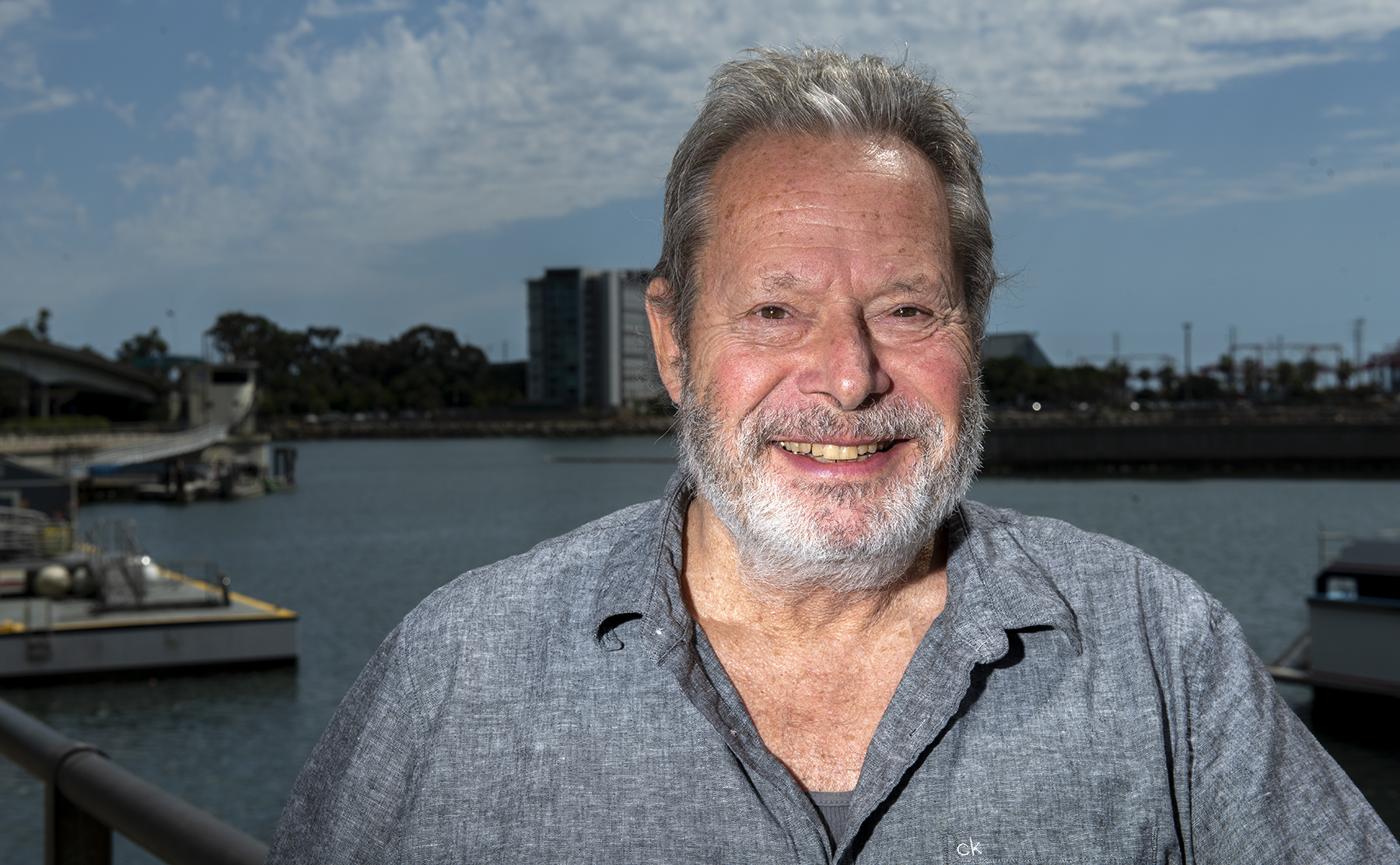 Peter Kareiva took over as CEO and president of the Aquarium of the Pacific last August, replacing Jerry Schubel, who had run the facility for the previous 18 years. He inherited an empty tourist and scientific aquarium—empty, that is, except for the facility's 12,000 mostly marine animals from throughout the Pacific Rim, which expected the same care and conditions that they received prior to the COVID-caused closure.
Now, the Aquarium of the Pacific is once again open to the public. And, of course, we wanted to know if the animals are OK.
"They're fine," Kareiva reassured us.
OK, enough about otters and sharks. How has Kareiva weathered his first nearly 11 months at the facility?
"I think it's totally bizarre to begin anything in the midst of COVID," he said. "The essence of leadership is communicating and establishing relationships with people and it's really hard to develop new relationships through Zoom. You can maintain relationships, but it's difficult to establish new ones."
With things beginning to thaw in recent weeks, Kareiva says he's met many of his employees, some for the first time face-to-face. "It's a real difference," he says.
Aside from difficulty with communication, finding living arrangements has been a bit of a challenge for Kareiva, who says he lives a very minimalist lifestyle.
"I know this sound perverse, I really believe in low-impact living, I don't own a car, but I also love the urban experience. I love to go out. But it's been difficult finding a place to rent that's walking distance to the aquarium." That's a problem he's solved temporarily by staying at the Hyatt Centric hotel, which is so close to Kareiva's office that it hardly makes a dent in getting his steps in.
And the Centric, he says, has a nice pool, which is important for an aquatic creature: "It's important because I can't run. My knees are shot. But I can swim."
The best part of his job as aquarium boss, he says, is going to the aquarium.
"It's a morale boost," he says.
"There are two things I like to do there: One is seeing people being happy. It reminds me of why I do the job. The families and the children. It always cheers me up. Then, I truly do enjoy all the exhibits. Sometimes I go late at night and just relax. Some days it's seeing the octopus, sometimes it's just watching the giant sea bass in its big blue tank. It's so tranquil to watch. The variety is terrific."
Kareiva's resume is singularly impressive and includes, among a host of other achievements, a stretch as the director of the Institute of the Environment and Sustainability at UCLA and as chief scientist and vice president of The Nature Conservancy, where he was responsible for maintaining the quality of over 600 staff engaged in conservation science in 36 countries.
"But what's striking about this job is the sense of community, not just with the staff, but with the residents of the city," he says. "Oftentimes, institutions aren't rooted in the community, but the aquarium is very much rooted in Long Beach.
Kareiva says that often when a new CEO comes into an organization, the leadership team and the staff want to know what kind of stamp or focus the new person will bring. But, he says, at the aquarium, it's just doing more of what everyone wants. They're all on the same page: "Community, conservation, preservation. At the aquarium, that feeling is just so strong and that struck me immediately."
So the future, under Kareiva, will be much like the past, under Schubel. Cultural festivals every month, an array of special programs and exhibits, seminars led by scientists and other experts, and movies in the beautiful and still-new Pacific Visions Theater, which had opened just prior to the COVID shut-down.
"And we're going to be doing a First Wednesdays series, where at 7 p.m. on the first Wednesday of the month, we'll try to get significant thought leaders to come and speak on a variety of subjects."
First up will be the triumphant return of former CEO Jerry Schubel, who will speak about his new book, "The Future Chesapeake: Shaping the Future," at 7 p.m. July 7. The event is free, but you should bring some cash to buy a copy of the book, which Schubel will sign after his talk. You'll also need to make reservations, which you can do at the aquarium's website: www.aquariumofpacific.org.
The aquarium, which is fully open now, is still easing its way toward full capacity. Currently, visitors still need to make a reservation (and purchase tickets).
"We're not crowded, we want people to be comfortable," says Kareiva. "We're at about 50% capacity now, but we're paying close attention to how it feels as more people come in; we're adjusting up. All aquaria don't want things to get too crowded. You maintain your exhibits for maximum comfort for the visitors as well as the animals."