Long Beach has bestowed its business owners with many favorable circumstances: mild weather, a gateway to the Pacific Ocean and a large natural oil field underneath their feet, to name a few. But the city isn't shielded from the perils of the global economy, and Long Beach's legacy companies have seen the city through it all.
Farmers & Merchants Bank is one of the oldest among these legacy institutions. Founded in 1907, the bank experienced the Knickerbocker Crisis, a three-week financial crisis that ushered in a recession not unlike the one witnessed by current generations in 2008. In 1933, the Great Depression hit and – in an almost mythical test of character – Long Beach suffered a destructive 6.0 earthquake that same year. "My grandfather used to say: Long Beach didn't suffer the Great Depression until the earthquake hit," Farmers & Merchants President W. Henry Walker remembered. "It was so destructive that it just zapped all the reserves of the population."
But, as the proverb goes, a smooth sea never made a good sailor, and Long Beach's historic companies prevailed through even the most trying times. "It's the times that we went through, between '07, the Great Depression and World War II, which really helped create our philosophy of how we want to manage the bank," Walker explained. "It taught us that we need to continue to be conservative, that we need to have good reserves and that people depend on that."
For Farmers & Merchants, that philosophy has been upheld by generations of the Walker family, a tradition the bank's current president is planning to uphold. "It allows us to make the right decisions over the longterm, versus being pushed by quarterly returns or short-term demands," Walker said. "The bank will continue to be run by my brother [Daniel Walker] and I for years to come." The Long Beach community, its diverse population and lively business community, have played a crucial role in the institution's success, he noted. "We have a very tight tie to the city. Obviously, this is our home port," Walker said.
Another company with deep roots in the city, Phillips Steel Company, recently expanded its efforts to ensure that future generations of Long Beach residents will continue to have opportunities for success. Phillips Steel recently joined the Long Beach Center for Community and Industry Partnerships. The center allows industry partners to provide input on the curricula offered to students at Long Beach City College as well as internship and career opportunities. The goal is to ensure students are prepared for the ever-changing demands in high job growth fields in the region, including advanced manufacturing, cybersecurity, cloud computing, welding, advanced transportation and health care.
"Older people are retiring out, and the younger people don't seem to embrace the trades as their predecessors did," Phillips Steel Company President Daryl Phillips explained. The program aims to change that by encouraging students to consider a career in a high-demand field and offering the appropriate classes to prepare them for well-paid jobs with local companies like Phillips Steel. "For our industry, it's very important that the younger generation embraces that kind of work," Phillips added.
Once hired, employees at Phillips Steel are considered family, Phillips said. "We've always promoted from within, which has strengthened the company," he noted. "We're a family, we're here for them. That's part of the pride of being in business so long." Founded as a scrap recycling business in 1915, the company has experienced the same trials and tribulations as its contemporaries, compounded by changing environmental standards and a 1970 fire that completely destroyed one of the company's buildings.
"You survive because of the relationship that you have with your customers and your vendors and your employees," Phillips said. To this day, the company remains in family hands, a source of pride for Phillips. "It's not easy to get to four generations in a company – very unusual in today's world," he noted.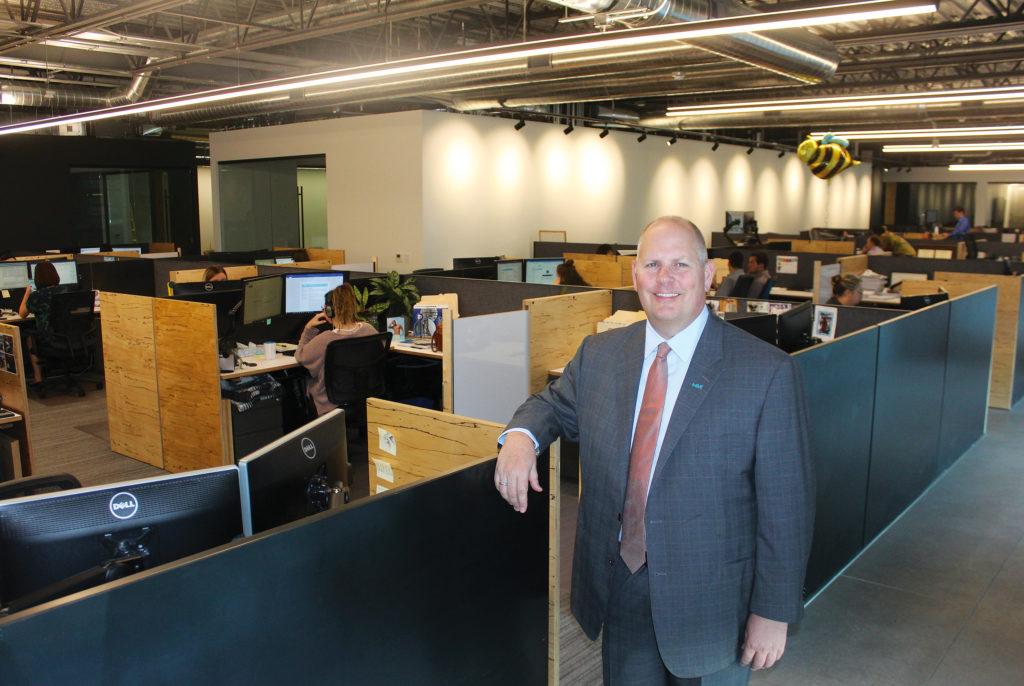 Engineering firm Moffatt & Nichol entered its third generation of family leadership in 2006, when President Eric Nichol took over the reins of the company after his father Robert Nichol's passing. Originally founded by partners John Moffatt and Frank Nichol in 1945, the company specialized in marine and coastal engineering, but has since expanded its focus to include transportation projects, such as the widening of the 405 Freeway currently underway. The challenges of climate change and sea level rise have further diversified the company's portfolio of services.
"It's more of a full solution now, as opposed to back in the 1960s, [when] it was concrete and steel," President Eric Nichol told the Business Journal. "We've had to become a much more well-rounded firm." Today, Moffatt & Nichol's team includes biologists and toxicologists alongside engineers, to assess the risks and benefits of dredging up sand, develop plans for replenishing beaches and other tasks unheard of in the days of the company's founding.
Despite having significant business engagements across the nation and overseas, Moffatt & Nichol recently invested in new headquarters at The Terminal in Douglas Park. One hundred of the firm's employees were moved into the new offices in April. "Our new sustainable, open-plan design headquarters mark an investment in the city we've called home since 1945, and we look forward to making more history from 38 offices and growing worldwide," Moffatt & Nichol Marketing Director Leslie Pringle told the Business Journal.
In addition to its new Douglas Park headquarters, the firm plans to continue its support for local nonprofits and educational institutions. "As professionals, some of the greatest [return on investment] comes from reinvesting in our community – it's a great way to support future engineers and scientists," Pringle said. "We have supported the local Boy Scouts and Ronald McDonald House for many years, and we have been involved in the CSULB College of Engineering since its inception, including the heavy civil [engineering] lab."
Windes, an accounting firm with a long legacy of service to the Long Beach community, is also planning to deepen its investment in the city. Founded on the corner of 1st Street and Pine Avenue in 1926, the company still maintains offices in Downtown Long Beach, which will undergo a complete redesign in the upcoming year and a half, according to Managing Partner John Di Carlo. Details of the remodel are yet to be confirmed, but Di Carlo shared that plans will include reconfigured work stations, new furniture and more efficient, shared and open work spaces.
Di Carlo pointed to the revitalization of downtown as a beneficial factor to the company's business. "The rejuvenation and continued growth of downtown is important to us," he noted. As a city, Long Beach has always been in flux, turning from a booming oil town into a port city. It is now home to a growing startup and creative scene, especially in the downtown area. "As the business makeup of the city changed, we changed with it," Di Carlo said.
Today, the company is tasked with accommodating employees' requests for flexible work hours and opportunities to work remotely, something the new office design will have to respond to. "Being able to accommodate that means you have to have the infrastructure in place to support it," Di Carlo said. "And we just think that we're going to see more of that as time goes by."
Another Long Beach staple currently investing in infrastructure is the historic Holiday Inn Long Beach Airport. In 1967, the hotel was built as one of approximately 40 round-tower Holiday Inn locations across the country, all within less than a day's drive from one another. The closest towers of its kind are located near the Getty Center in Los Angeles and the 5 Freeway in Downtown San Diego, but the Holiday Inn Long Beach Airport is the only one of the three still operated by the hotel chain.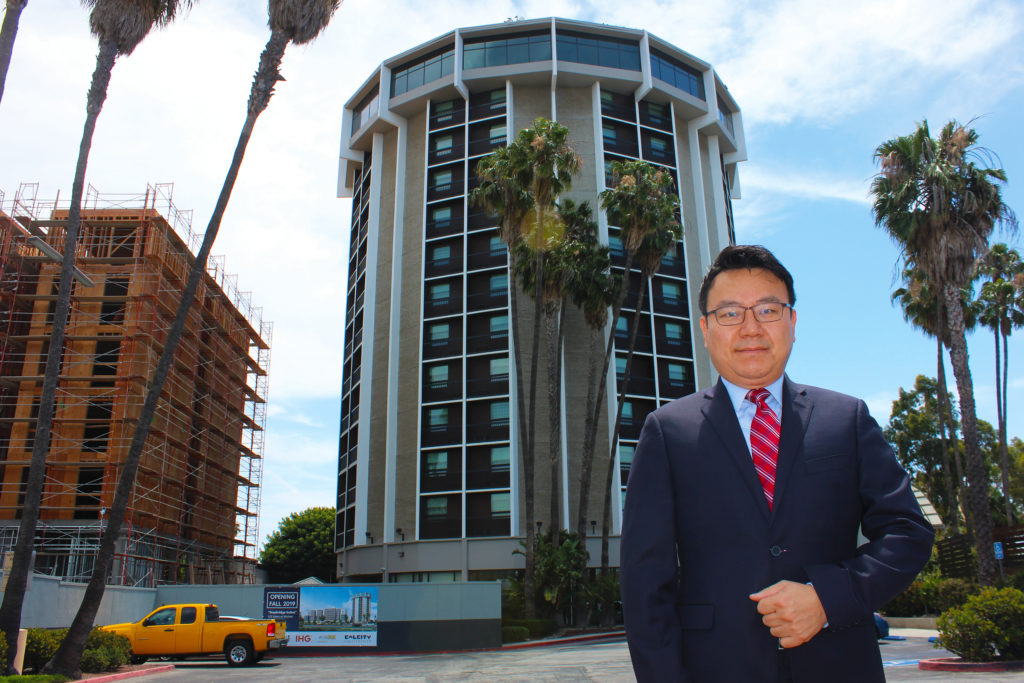 The annex building, which was built at the same time as the historic tower, was recently torn down to make space for a new Staybridge Suites hotel, which will accommodate more long-term guests. General Manager Mooyon Kim described the new project as an "upscale, extended stay hotel." The two-story building will include 125 rooms and will be operated by the Holiday Inn Long Beach Airport team, Kim explained. "We will sell the rooms depending on the needs of the guest," he added.
In addition to its infrastructure investment, the hotel has also been active in supporting the Long Beach classical music scene with donations and in-kind contributions, such as free meeting and event spaces. Among the organizations supported by the Holiday Inn Long Beach Airport are the Long Beach Camerata Singers and the Long Beach Orchestra. "We try to do our share as a corporate citizen of Long Beach," Kim said.