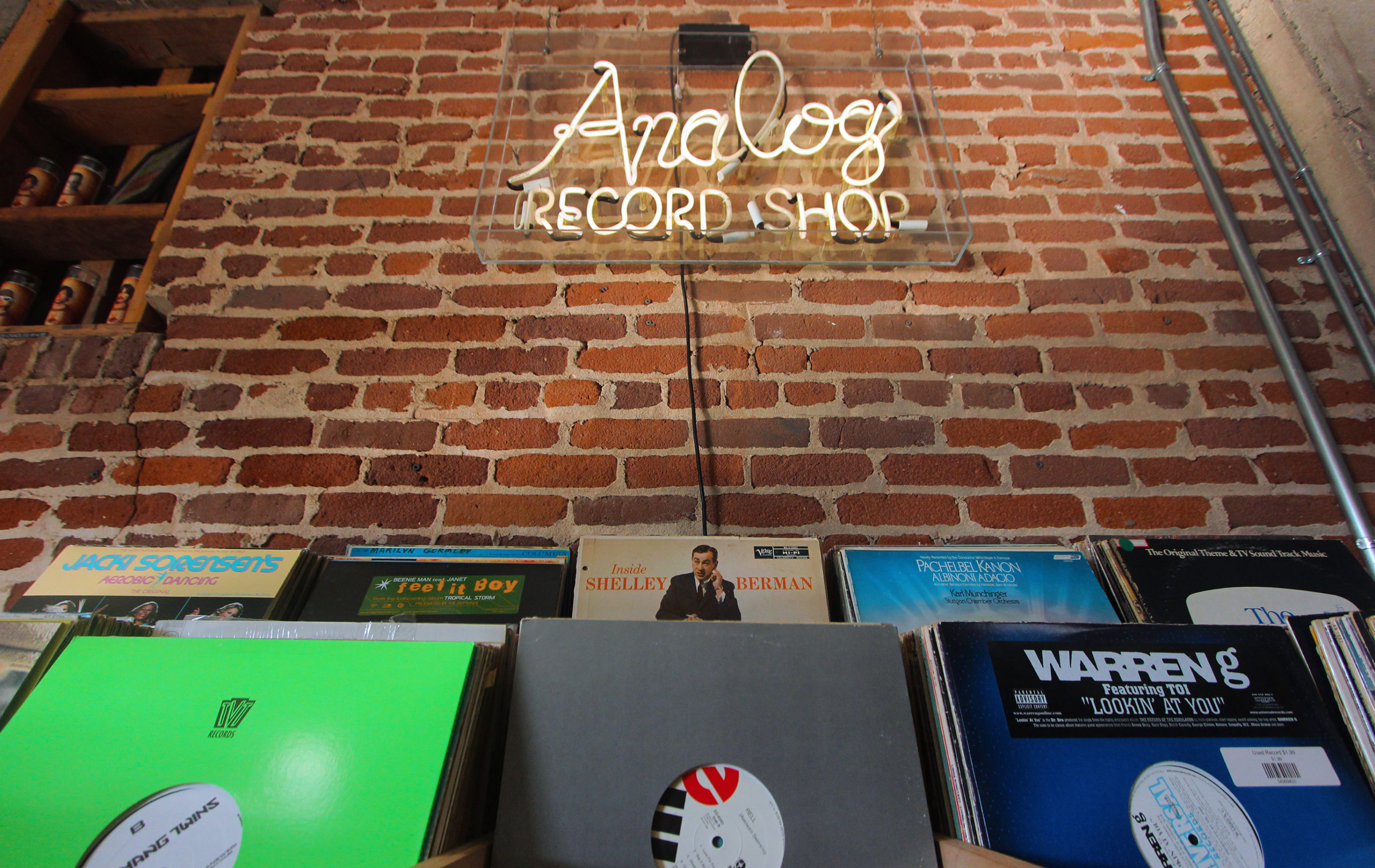 Long Beach has an assortment of record stores—some that specialize in certain vinyl such as Toxic Toast's Japanese imports and others that cater to a broader clientele such as Fingerprints. But only one record store stopped selling records after becoming a hotspot for commercial filming. Now that space, Analog Record Shop, is closing for good.
Alex Forsythe opened Analog at 1322 Coronado Ave. in August 2018. It was his third record store but his first in Long Beach. He first got into the record business in 2012 when he opened the original Analog in Costa Mesa. Next, he opened up shop in Tustin. He went on to close Costa Mesa a few years later to open in Long Beach, where he had previously lived for nine years.
"I got into the business kind of impulsively," Forsythe said, noting he had worked in retail through most of his 20s. "My dad grew me up on records—he still has a huge collection. And I've been a musician my whole life."
Forsythe originally opened his Costa Mesa store selling instruments and accessories such as guitar pedals. He had a small record section that did well, so he abandoned the instruments in favor of the reemerging audio format.
While his Tustin store has a heavy emphasis on rock, jazz and blues, the Long Beach shop featured many local artists, hip-hop, punk and metal genres, along with indie rock. Having played in a number of Long Beach bands over the years, including, most prominently, Repeater, the local aspect was important to Forsythe.
"Long Beach has a great arts community," he said. "There were already a lot of record stores but I know that people just love music in this town."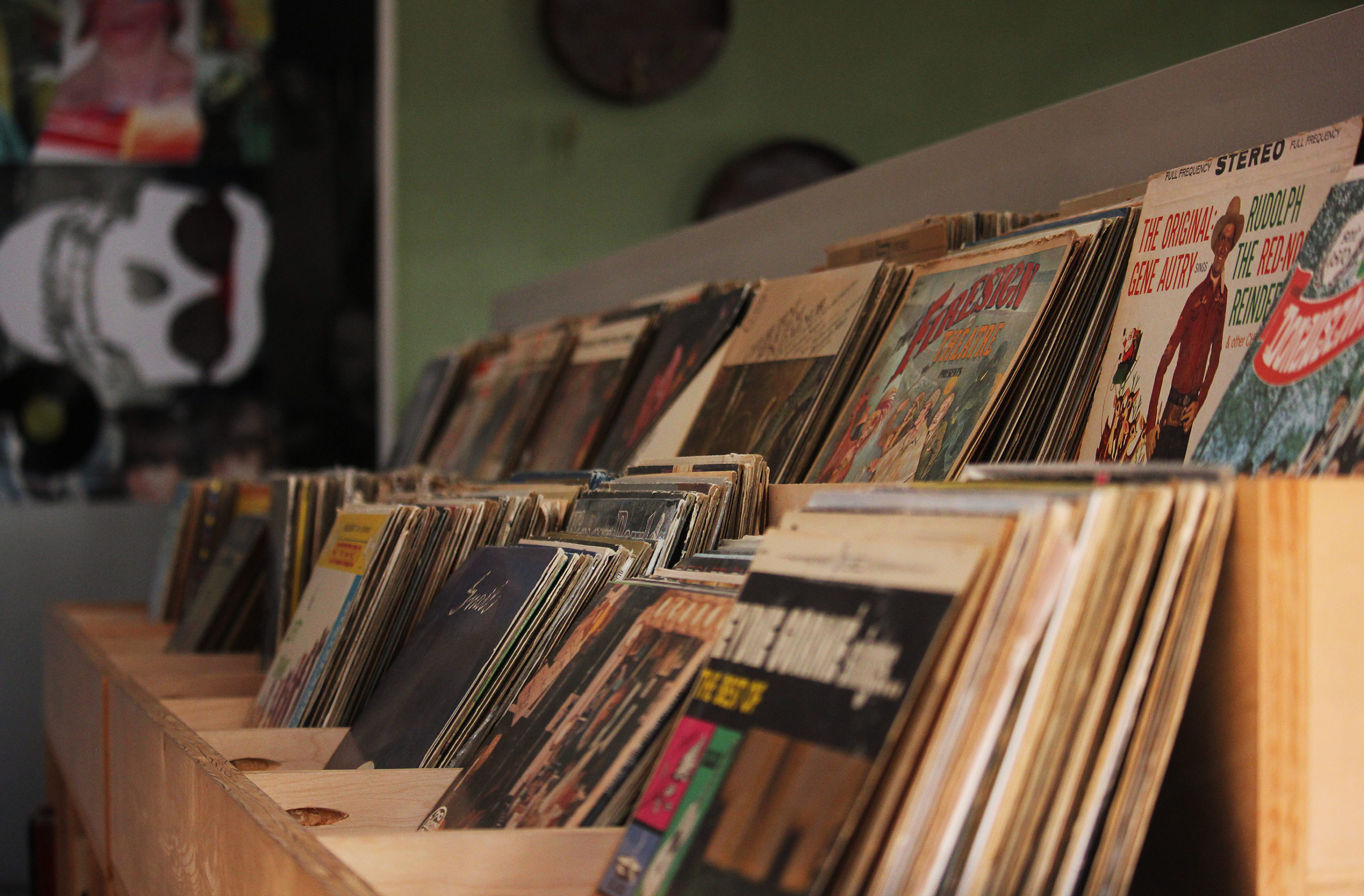 Retail sales at Analog Long Beach were plugging along through 2019 but as the year passed, Forsythe said requests to use his vintage sonic haven for commercial filming and photoshoots became a frequent occurrence.
Some photoshoots and commercial projects would close Analog to customers for a full day or more and generate income greater than the store would normally make on record sales. Brands such as Ford, Subaru, Amazon and PacSun, to name a few, have filmed in the space, he said.
With the photo and film business booming, in January 2020, Forsythe made the decision to shut down the retail aspect of his store and focus solely on being an event space for rent.
"I was just going with the flow," Forsythe said. "I had every intention of being a regular retail record shop but lots of people were wanting to shoot."
Unfortunately, as with everything else in 2020, Forsythe's new business model was flipped upside down when the pandemic set in. With COVID-19 dominating headlines, Forsythe said the marketing industry dried up for him. Many companies pivoted their marketing to incorporate health and safety, putting the relaxed, record store vibe on the back burner.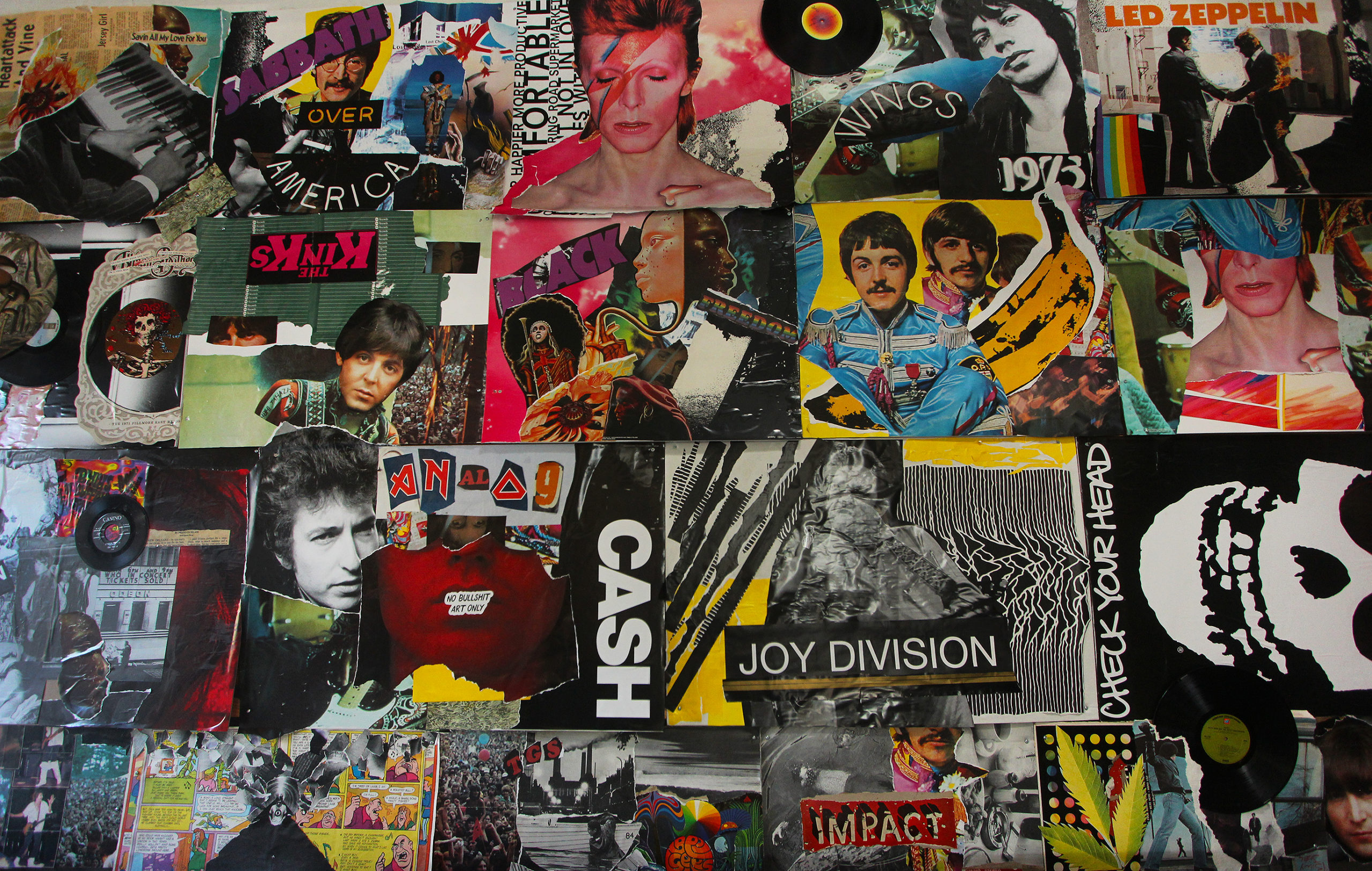 Month after month, Analog sat, ready for its closeup but devoid of people. Converting the store back to retail was out of the question due to the funds it would take. Ultimately, Forsythe decided it was time to shutter the shop permanently.
In an Instagram post Wednesday, Forsythe announced a "closing sale" Saturday from 11 a.m. to 4 p.m. Everything from thousands of $1 records to posters to broken and tattered audio equipment to furniture to fixtures will be sold off. Everything must go, Forsythe said, noting that he has no space in his Tustin store to absorb the inventory, furniture or equipment.
For now, Forsythe is going to focus on his Tustin location but said he could see himself coming back to Long Beach to open another business in the future.
"I don't know about doing another record shop. There are so many good record shops in Long Beach," Forsythe said. I think if I focused on more of the audio stuff, I could see myself going back into Long Beach down the road for sure. Long Beach is my home, I love the area a lot."