While the citizens of Long Beach now have one political vacancy filled with a new state senator representing them (as well as the residents of several Gateway Cities), they now must contend with a vacancy and upcoming special election for the city's 1st District council seat.  After being elected with 69% of the vote to serve as state senator for California's 33rd District, Lena Gonzalez resigned from her position as councilmember of Long Beach's 1st District last week. She was sworn into state office on June 12.
Voter turnout for the special election to fill the state senate district – left vacant by Ricardo Lara, who was recently elected to serve as state insurance commissioner – was 11.4% in Long Beach, according to the office of the Los Angeles County Registrar-Recorder/County Clerk. Within her hometown, Gonzalez won 66.5% of the vote.
According to Long Beach City Clerk Monique De La Garza, a special election to fill the council seat must be held by November 5. Los Angeles County will run the election, and has estimated the cost will run $260,000, De La Garza said. "We anticipate going to council in early July with the declaration of vacancy and the call for the election," she said, explaining the first steps. "If that's the case, then our nomination period would start July 15 and go through August 9. So it's a compressed timeline. Unlike a primary or special election, everything happens a little bit faster."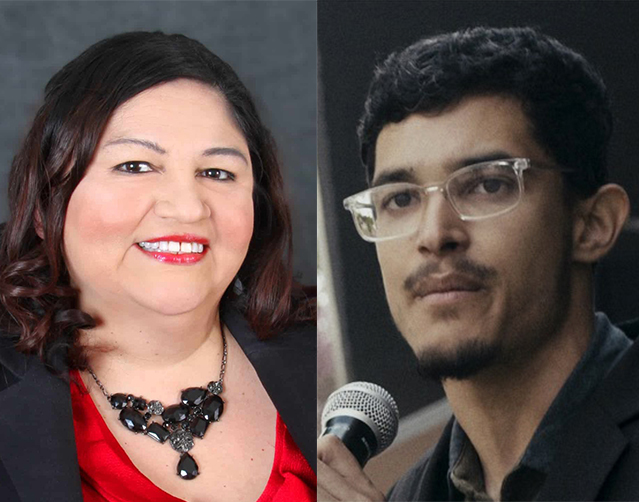 Two candidates have already announced their intention to run. Mary Zendejas, a member of the Long Beach Transit Board of Directors and the board for the nonprofit Disabled Resources Center, announced her candidacy on June 7. "I have worked to improve our public transit systems, advocated for more affordable housing and tenant protections, and helped ensure that people in wheelchairs have equal access in the workplace," she stated in a press release. "I am excited to bring a new and unique set of perspectives with me to City Hall." Zendejas works as the director of regional accounts for GNS Medical Supplies and holds a bachelor's degree in communications from California State University, Long Beach.
Elliot Gonzales, a former member of the Long Beach Sustainable City Commission, announced his candidacy at an event at Harvey Milk Promenade Park on June 8. He told attendees that he is a progressive democratic socialist. "In our vision, society is concerned about what type of world we leave behind for future generations," he said. Gonzales said that his platform calls for a green New Deal, which includes a shift to 100% renewable energy and divestment from oil as an energy source. He is also focusing on affordable housing.
Another 1st District resident, Ray Morquecho, launched a website in March indicating his intention to run, but he has made no formal announcement since. He did not return a request for comment.
To ensure that the 1st District council office continues to operate before the election, Mayor Robert Garcia on June 12 appointed one of his own staffers, Daniel Brezenoff, as administrator to manage the office in the interim. He will not vote at city council meetings or propose legislation, according to a statement from Garcia's office. "First District residents deserve the highest level of service and representation until they can elect a new councilmember," Garcia said of Brezenoff, who is the senior advisor on his staff. "Daniel's many years of experience at City Hall and in the 1st District make him an excellent choice to ensure residents' needs are addressed during the transition period."
"I'm looking forward to working closely with 1st District residents again, and to making sure they continue to have a voice at City Hall," Brezenoff stated, referring to his previous tenure as legislative director for Garcia when he served as 1st District councilmember. "We don't want 1st District residents to miss a beat during this transition."