The racing world is no stranger to the stereotype that it's a "man's world."
Katherine Legge and Sheena Monk, though, are proving that stereotype wrong as they compete together this season—including at their next stop, the Acura Grand Prix of Long Beach.
While their partnership for this season seems, in retrospect, as if it were destined, the two came to the sport through very different paths.
Legge is seasoned in the racing world and began racing go-karts at the age of 9 in England. She went on to compete in various races throughout Britain but did not compete in a full season until she came to the United States in 2005.
Her first race in the States was the Long Beach Grand Prix—and it was also her first victory. Her winning debut not only catapulted her career, but it also made her the first woman to win a developmental open-wheel race in North America.
Sheena Monk, meanwhile, is a true newcomer to the sport, having just begun her racing career in 2017. The following year, Monk sat in her Wayne Taylor Racing Lamborghini, ready to start the 2018 Lamborghini Super Trofeo North American race. Her driver coach at the time? Katherine Legge.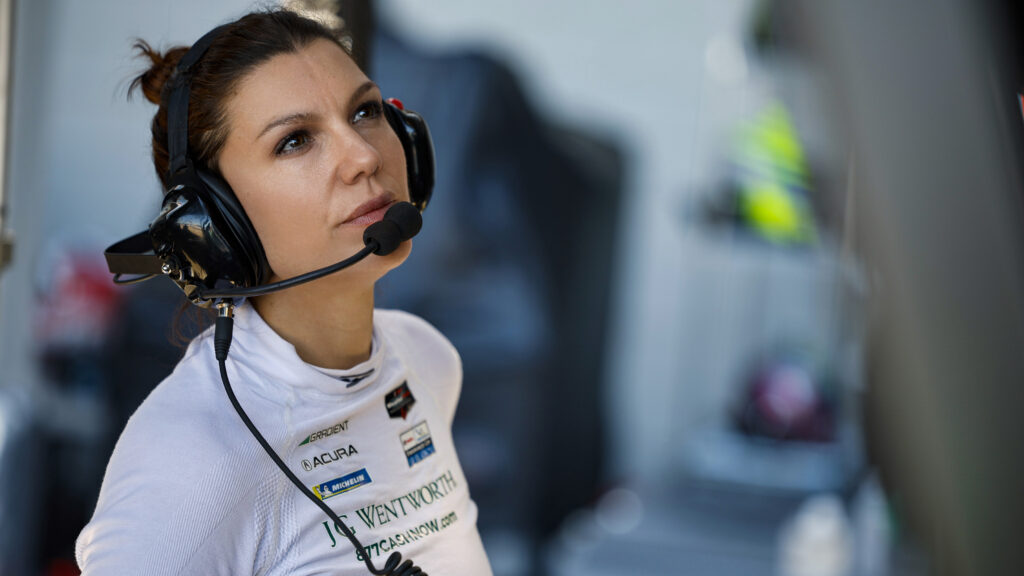 Six minutes into the race, Monk was in a violent head-on collision that left her with four pelvic fractures, a broken sacrum and four broken ribs. Despite doctors' orders, Monk returned to the track just seven months after the crash, saying, "This is not going to stop me. I'm doing what I love. I'm doing what I always wanted to do."
Although Monk was determined to keep pursuing her lifelong dream, she wasn't sure whether she'd be racing in the 2023 season.
But after a random call between Legge and Monk, when the two realized that neither had racing plans for this season, the thought of working together just came naturally.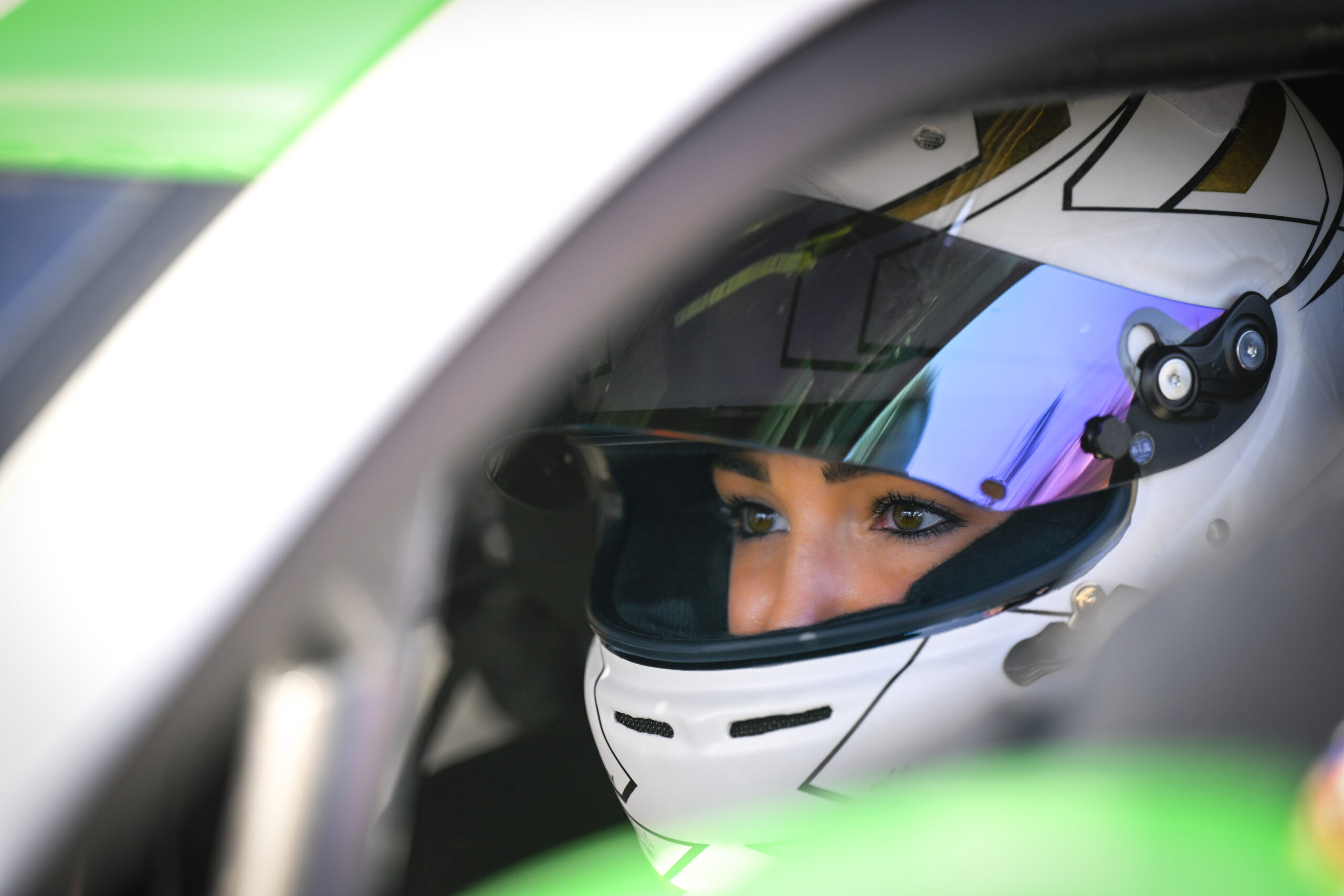 Now, they are slated to team up for the IMSA WeatherTech SportsCar Championship at the 2023 Long Beach Grand Prix.
"I do, from the bottom of my heart, believe that everything happens for a reason when it comes to things like this. And I think this happened for a reason," said Legge.
That reason manifested under the name the Gradient Racing team, and Legge hopes that seeing two female racers on the same team will have an impact that goes beyond racing.
"The number of women that we come across in this sport that are just out to be the best woman or not supportive of other women is mind-blowing," said Legge, adding, "they judge us differently because we're women. It's worse with a lot of the women than it is with the men."
Legge and Monk are hoping their partnership can serve as an example to help change that mindset. As they continue to go through the season with their friendship, respect, professionalism and success on full display, they intend to show the world what women can do when they operate in full support of one another.
That support doesn't have to come in the form of racing.  Monk also wants women to know there are several seats that women can fill in the sport that are not in the driver seat.
"Maybe you might not want to drive the car," she said. "But if you love science and you love data, then there is a place for you there as well."
Serving as an example to other women is a goal, but the main focus right now is training to win the Long Beach Grand Prix on April 14.
Neither driver will be able to test the track before the Grand Prix weekend, and they will instead use a simulator for their training. Legge is confident her partner will do well on the Long Beach course because of their similar driving styles. The similarity is a true advantage for Monk, who has never been on a street circuit before and is relying heavily on the coaching and experience Legge has to offer.
It's clear these women will have no problem motivating each other, as they both believe that if you're passionate about something and truly believe, "you can do anything."