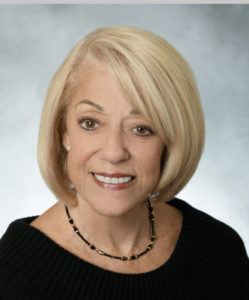 The Assistance League of Long Beach (ALLB) announced Jane Netherton, one of the first women to serve as a bank president in California, as its 2020 Rick Rackers Woman of the Year.
Netherton worked her way up from bank teller to president of International City Bank, a position she held for over 25 years. In 1987, she was one of four women to join the Rotary Club of Long Beach, which previously had exclusively male members.
Utilizing her financial expertise, Netherton has served the Long Beach community through the Rotary Club's Scholarship Foundation, the Long Beach Conservation Corps and the Long Beach Community Foundation. Currently, she is president emeritus of Southern California Special Olympics. She has also raised two sons, one with special needs.
"[Jane's community work] reflects the fact that she offers a solemn involvement as a leader as well as a team member, who attaches herself with boundless energy with a gift of talents and skills for the ultimate improvement in the lives of so many," Mari Hooper, 2011 Rick Rackers Woman of the Year, said in a press release.
Rick Rackers Auxiliary is the ALLB's signature philanthropic program, with member volunteers managing Operation School Bell, a program that provides approximately 10,000 Long Beach public school students with uniforms and backpacks each year.
"I feel very strongly about the importance of giving back to the community," Netherton stated. She will be honored during the Rick Rackers Woman of the Year luncheon on February 7.