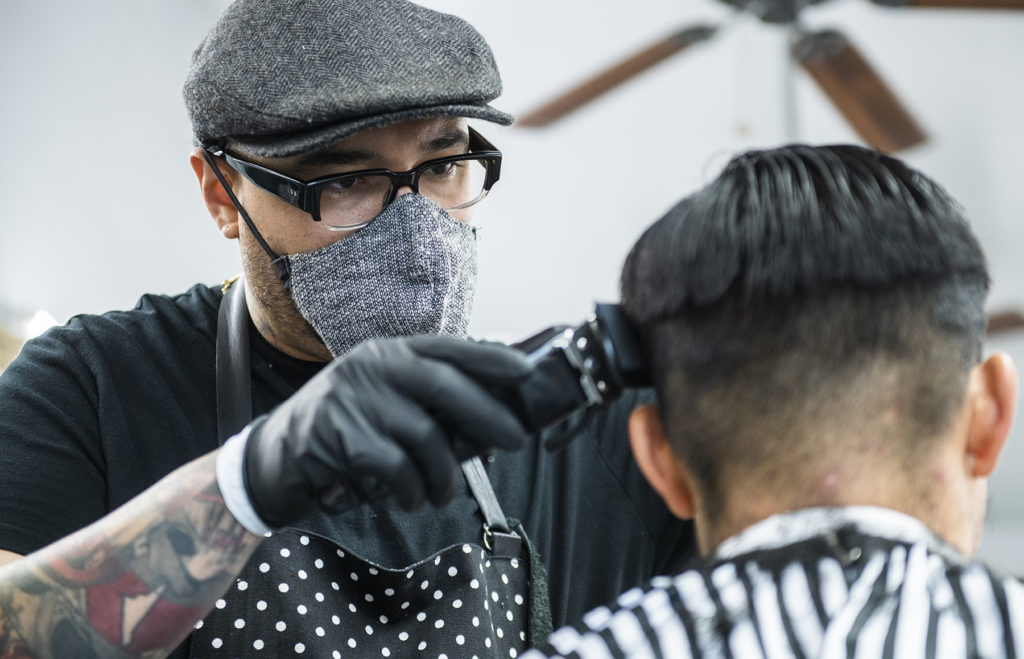 This story has been updated to reflect new developments.
At least three Long Beach barber shops are openly advertising their services on social media, in spite of a city health order mandating them to close.
City Love Long Beach, a shop with locations in Downtown Long Beach and Alamitos Beach, Syndicate Barber Shop in Bluff Heights and Precise Barber Shop in North Long Beach are all advertising that they are open for appointments.
"Nobody can tell me that shutting down my small business, my barber shop, is going to stop COVID," said Gabe Torres, owner of Precise Barber Shop and Precise Barber College.
Torres said for him, keeping the shop open is a matter of survival. "I don't want to lose my business," he said. "I've worked so hard to be where I'm at right now."
A city order to close barber shops and a variety of other businesses went into effect last Monday, amid record high numbers of coronavirus infections. The city is currently considering the implementation of a $5 million relief fund for gyms, hair salons and other personal services, an item that will go before the city council tomorrow.
Even with relief on the horizon, Torres said he doesn't want a handout. "I don't want anything I don't deserve," he said. "But I do feel like I deserve to provide for my kids."
According to a city spokesperson, the city's Venue Task Force responds to complaints and  "is continuing to proactively look for and visit locations that may be in violation."
Where warranted, an administrative citation "may be issued."
Torres said he is expecting city enforcement to come to his shop any day now, but he's determined to keep the doors open one way or another.
"I'm staying open regardless," he said. "I have money set aside to pay for a ticket and continue operating."
A day after this article published, Torres shop was shut down by the city.
 

View this post on Instagram