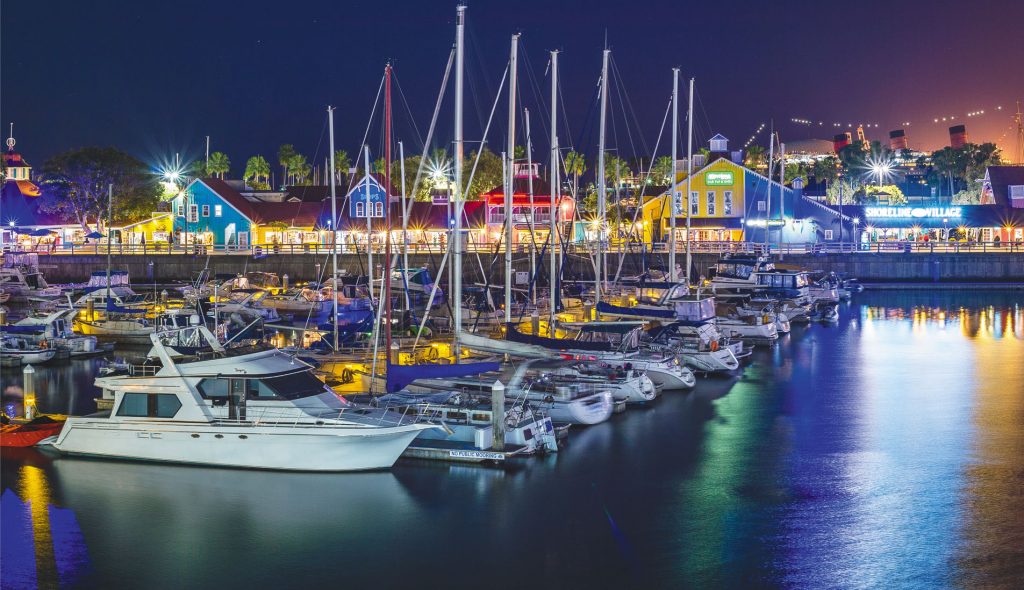 Whether it's for a weekend getaway or as a stop on the way to cruise the Mexican Riviera, there are plenty of reasons to visit Long Beach. Booming development and a growing dining and entertainment scene have put the city on the map, Long Beach Convention & Visitors Bureau President and CEO Steve Goodling told the Business Journal. "There's more people discovering Long Beach," Goodling said. "It's palpable, you can really feel it."
The city's museums and attractions are expanding their programming and facilities to accommodate and attract more visitors from the Southern California region. The Long Beach Museum of Art (LBMA), which celebrates its 70th anniversary next year, recently merged with the Art Exchange (ARTX) to form LBMAx in what Executive Director Ron Nelson called "a perfect marriage for the museum."
The newly created arts campus, which includes by LBMA and the old Art Exchange in the East Village Arts District, offers an opportunity to present more exhibits with a faster turnover than LBMA was previously able to realize on its own, Nelson said. "We'll be able to do this and show emerging artists, emerging technologies and materials that we can't show enough of here at the museum," Nelson said.
The museum also played a significant role in bringing the POW! WOW! street art festival to Long Beach, which has led to the creation of nearly 100 new murals in the city. "We were able to bring it up to the level where it could be and should be," Nelson said. "It's become really celebrated." In 2018, the event brought in artists from the Germany, Australia, Venezuela and the Netherlands as well as local and regional muralists.
Visitors interested in the work of international artists will find a unique collection of Latin American and Latino artists at the Museum of Latin American Art, located on the border of the East Village Arts District. "It's a pioneer museum of Latino and Latin American Art in the United States," the museum's president and chief executive officer, Dr. Lourdes Ramos-Rivas, told the Business Journal.
Currently, the museum is expanding its programming to include more community outreach. "We're going through a transformational process right now," Ramos-Rivas said. In 2014, the museum broadened its mission to include not only artists from Latin America in its collection and exhibitions, but also Latino artists who live and work in the United States. Now, the museum plans to host more special events and grow its international programming, such as art-focused trips to Latin America.
"This is a new stage for this institution, and it's about inclusion, diversity and balance, in terms of the programs we bring to Long Beach," Ramos Rivas said. In 2019, the museum is exhibiting artists from a variety of countries, including Argentina and Ecuador, as well as the U.S. territory of Puerto Rico. The Argentine Artist Matías Duville will join the museum as its first artist-in-residence in August. As part of his residency, Duville will create "environment art," reflecting on the contrast of the desert and ocean landscapes in Southern California.
The ocean plays a prominent role within the Aquarium of the Pacific's new wing, Pacific Visions, set to open in May. President and CEO Jerry Schubel said the new building, which includes a 330-seat immersive experience theater, is just the latest in a row of technology-focused upgrades the institution has made over the years.
"It's a different kind of an aquarium, it's a different kind of an experience," Schubel said. "In addition to a great, traditional, classical aquarium with wonderful live animal exhibits, it's a place that connects people to major environmental and ocean issues, and it's now becoming known for science and art and technology."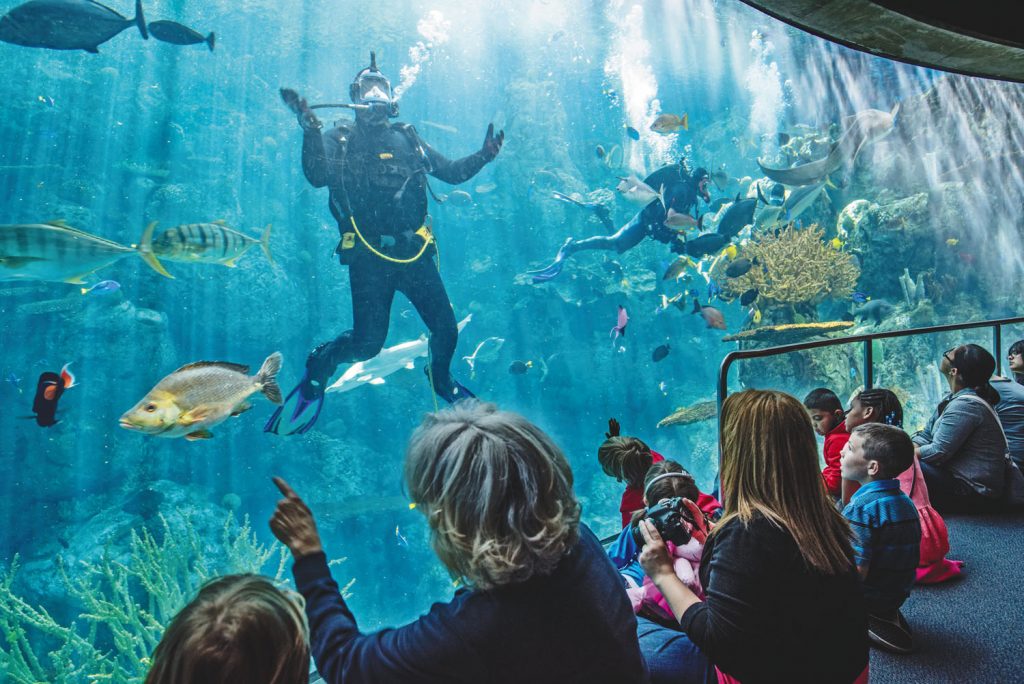 A majority of the Aquarium's 1.7 million visitors come from across Southern California, Schubel noted. "Increasingly, we're getting national visitors, but that's still a small percentage," he added. When the new wing opens in May, attendance numbers are expected to shoot across the two million mark, Schubel said. "We're far and away the largest single draw for tourists to the City of Long Beach."
The Queen Mary comes in at a close second in tourist attendance numbers. According to the Long Beach Convention & Visitors Bureau, the historic ship welcomed an estimated 1.5 million visitors in 2018. Tourists flock to the Queen Mary for a variety of reasons, but many have a personal connection to the ship's history, Urban Commons Director of Entertainment and Special Events Dan Eisenstein told the Business Journal.
"The Queen Mary itself is a piece of living history," Eisenstein said, noting that many visitors have family members who immigrated on the ship or served onboard in World War II, when the vessel served as a military transport. Its history is also what attracts fans of the supernatural. "The ship has been named one of the most haunted places in America," Eisenstein pointed out.
But the Queen Mary is not just a harbor for history buffs and ghost hunters. The ship's three restaurants are open to visitors on a daily basis, and with a program of murder mystery dinners, beer tastings and piano nights, there are plenty of events to pick from.
In addition, leaseholder Urban Commons has entered a partnership with Goldenvoice, the entertainment company responsible for organizing the annual Coachella Valley Arts and Music Festival. "They bring that same kind of first-class effort to the ship," Eisenstein said. The Indie festival "Just Like Heaven" is the only 2019 event announced so far, but "there definitely will be other ones throughout the year," Eisenstein promised.
Across the Queensway Bay sits Shoreline Village, a classic maritime promenade of colorful wooden buildings hosting independently owned shops, a bike rental, fine dining and more. Visitors looking for a good bargain can take a short walk across the Shoreline Bridge to the Pike Outlets, a former amusement park, now home to budget-friendly clothing brands like Cotton On, H&M and GAP Factory.