Banks large and small are focused on introducing new technology to streamline existing processes and improve convenience for clients. Expansion of mobile application services and the capabilities of ATMs are at the forefront of current banking technology investments, and in coming years some banking professionals expect to see technology advanced enough for real-time digital loan signing and payment transfers.
Developing such technologies has become so crucial to the banking industry that Bank of America executives now go so far as to call their bank "a technology company that provides financial services," according to Brian Jones, regional operations executive for the bank. Jones is one of 11 executives in the U.S. who oversee geographical territories for the bank – Jones' stretches from Paso Robles to south Orange County, as well as Bakersfield and Fresno.
"Our strategy is to simplify banking. We have been on that mission for awhile – to really make banking easy and transparent and understandable to our clients," Jones told the Business Journal. Bank of America has a $3 billion annual technology innovation budget to help achieve that end, he noted. "Even beyond that, within the financial services industry we have the most patents, with 2,500," he said. While the bank develops its technology in-house, its work also lends to the efforts of tech giants like Google, Amazon, PayPal, Facebook and Microsoft to develop and patent financial applications.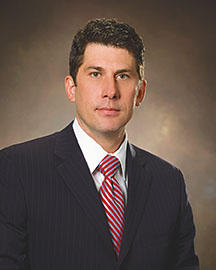 Brian Jones is one of 11 regional operations executives for Bank of America. His territory includes Long Beach, where he said the bank currently has more than $1.2 billion in deposits spread across eight local branches. (Photograph provided by Bank of America)
Wells Fargo, too, places a major emphasis on technological development, with its own in-house group devoted to tech innovation. "At the end of the day, it's really about being where the customer wants us [and] in the form the customer wants us," Ben Alvarado, president of the bank's Southern California Region, said. As Wells Fargo continues to make technological investments in platforms like mobile and online banking, the focus will continue to be on making processes quicker and more convenient for customers, he added.
"We know people love their phones and they use apps for just about everything," Alvarado said. For that reason, Wells Fargo continues to update and add new features to its mobile application, which allows users to "access pretty much anything and everything they need . . . from ATM locations to helping them notify the bank if they are traveling out of the country, for example," he said. Users can also pay their bills, deposit checks, transfer funds, view their balances and more – features now standard for most banking phone applications, including those for both Wells Fargo and Bank of America, as well as Long Beach-based Farmers & Merchants (F&M) Bank.
For F&M, technological developments are also being driven by a desire to make services simpler and more convenient for customers, according to Ken Nagel, senior vice president and chief information officer. The bank sees mobile applications and online banking as tools to enhance its personalized services. "The big banks are certainly going more robo. We're not real fans of that," he said. "We tend to focus on the smile, the handshake, the 'What can I do for you?'"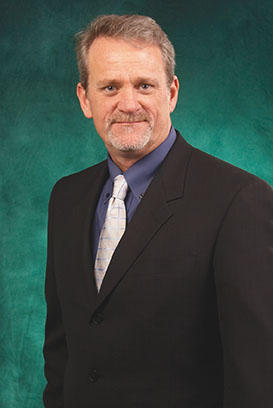 Ken Nagel, chief information officer and senior vice president of Farmers & Merchants Bank, believes the biggest change technology may have in store for the banking industry is the potential for real-time payments made from anywhere in the world. (Photograph provided by Farmers & Merchants Bank
Mobile applications are increasingly being updated with features to connect users directly to banking professionals. Wells Fargo, for example, recently added a feature that allows access to their customer service phone lines. "Let's say you start using your mobile app to take care of some banking, and you find you actually need to talk to someone live," Alvarado said. "What you can do is push a button on the phone and it's going to ask what you need help with." Users may select an option and be transferred to the right phone bank. The professional on the other end will already have all the necessary information about the client's needs thanks to a one-time security token for identity verification generated by the mobile application.
A recently added feature to Bank of America's mobile platform is the ability to schedule same-day appointments at local branches. "Upon arrival, they are expecting you," Jones said. "They have already reviewed your profile and are able to come to the table with a quicker, easier conversation . . . because they know you're going to be there." He noted that users of the bank's application are also able to directly connect to a specialist through their phones.
Bank of America has also recently rolled out a mobile feature that gives customers more control over the safety of their accounts. "Clients can lock and unlock their debit card on their own mobile phone to prevent purchases and withdrawals," Jones said.
To give some perspective on how popular mobile banking applications are, Jones cited some usage figures of Bank of America's app. In the fourth quarter of 2015, the bank's customers logged into their accounts via mobile almost 800 million times, he said. And in the same period, users made nearly 23 million payments and 70 million transfers through the app. Mobile users deposit more than 248,000 checks per day. "We add 5,500 new users every day to our mobile platform," Jones added.
International City Bank (ICB), a small bank headquartered in Long Beach and focused on businesses, has abstained from getting into the mobile technology field, but may soon begin looking into it, according to Paula-Rose Wihongi, chief financial officer and senior vice president. "It is great to be able to take a picture of a check and send it through to your bank to deposit it, but for businesses, they have got 100 checks a day. Do you think somebody is going to sit there and take pictures of 100 checks?" she said. "That's what our thinking was about six or seven years ago." Mobile banking is now becoming more important for businesses, however, she noted. "I think that arena is one we will be looking at."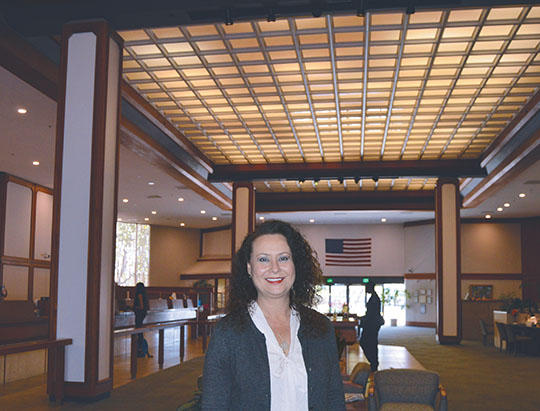 Long Beach-based International City Bank's primary focus when it comes to technology is ensuring that clients' data remains secure, according to Paula-Rose Wihongi, the bank's chief financial officer and senior vice president. (Photograph by the Business Journal's Larry Duncan)
In addition to enhancing mobile banking features, large banks like Bank of America and Wells Fargo are also placing an emphasis on expanding the capabilities of ATMs. For example, both banks are investing in technology that would allow mobile application users to access ATMs with their smartphones instead of their bankcards.
In new Wells Fargo branches and some existing locations, high-functioning ATMs have been installed that allow users to cash checks for their full amount and allow them to select specific denominations of bills when withdrawing cash, according to Alvarado. "They're really cool machines and customers love them," he said.
ICB and Wells Fargo are both investigating how technology may help streamline the process for obtaining a loan. "We are looking at ways to make the loan application and underwriting process more efficient so that loans can be reviewed and closed quicker," Karen Endow, network administrator at ICB, said.
Alvarado said Wells Fargo is working on technology that would allow loan documents to be signed by two parties concurrently even though they're in different locations.
Much of this technological development is taking place in the short term. Years down the line, F&M's Nagel expects an even bigger shift for the banking industry: real-time payments. He said the industry is starting to investigate how block chain technology – the same used in the development of the digital currency bitcoin – might enable real-time, worldwide wire transfers and other payments. "We're talking about same-day settlements, same-minute settlements. That's a huge deal," he said.
Even as banks continue to invest in technology, all interviewed by the Business Journal indicated they are also continuing to invest in human capital. "We are continuing to invest in technology, but at the same time we're making significant investments in the human capabilities a client can have access to," Jones said. He noted that there are eight Bank of America branches in the greater Long Beach area.
Alvarado reflected, "While I see technology helping to advance things to make things quicker for people and more convenient, I still see a need to have a bank branch with your local banker."