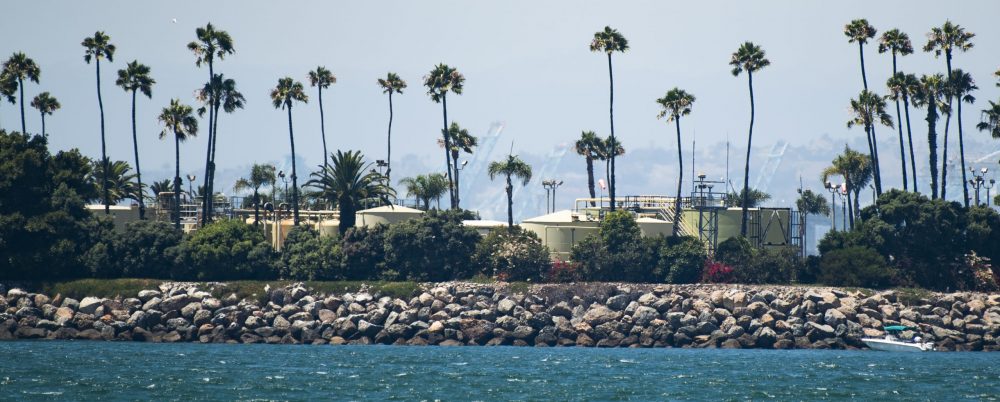 Despite tens of millions of dollars in 2020 budgetary shortfalls, Long Beach staff is planning to spend up to $100,000 to send "informational mailers" regarding a proposed oil tax measure appearing on the Nov. 3 ballot.
In a Sept. 4 memo, City Manager Tom Modica said the mailer is "prudent," due to "the number of measures placed before voters this year, and the desire to inform voters so they can make an informed decision."
City staff estimate the cost to design and mail the information between $75,000 and $100,000 depending on the number of households and mailers sent. The cost to include mailers in utility bills is approximately $7,000. Past efforts have cost nearly $56,000, while reaching only 265,000—about 55%—of residents.
The funding is coming out of the fiscal year 2020 budget. Normally, the expenditure would be covered by year-end savings, which is nonexistent this year. Instead, the city memo states the funds will be generated through positions savings (layoffs, furloughs, pay cuts, etc.), reductions in contractual expenses and/or the use of reserves necessary to close the year in balance.
While city staff always assembles frequently asked questions sheets on such items for the city website, the memo states the website does not have an effective reach for all voters, making the mailers necessary.
Prior to being mailed, each document will be reviewed by outside legal counsel to ensure it follows the Fair Political Practices Commission requirements, most important of which is that the information cannot advocate for or against the measure.
"[The commission] reviewed the city's informational mailers from a previous election based on a complaint and found that the city acted in accordance with state law," the memo states.
If approved by voters, the measure would increase the general purpose oil production tax from 15 cents to 30 cents per barrel produced in the city. The tax is paid by oil companies and not consumers; however, opponents claim tax payers will ultimately foot the bill at the pumps.
The City Council is expected to vote during its Sept. 15 meeting on a proposed resolution of intent outlining spending priorities should the measure pass. The city document details three focus areas: climate change and the environment, community health, and children and youth services and programs.
While the specifics of spending would be determined by council at a later time, the resolution includes possible examples from each focus area, including clean air and water quality programs, violence prevention services, addressing health equity and youth job training opportunities.
Two August polls of likely Long Beach voters by David Binder Research and FM3 Research showed the measure would pass with 67% and 52% support, respectively. The David Binder poll showed overwhelming support—between 81% and 88%—for each of the proposed funding areas.