Walmart In Talks To Acquire Humana
News broke today that mega-retailer Walmart is in talks to acquire Humana, a health insurance company with about 14 million members. According to analysis by Fortune, Walmart, which operates pharmacies at its stores, has been adding primary care clinics at store locations as well. The potential deal between a major retailer and health insurance company wouldn't be the first – CVS and Aetna have been hashing out a merger since last year.
CalChamber Promoting Linked Learning To Meet Workforce Needs
In order to meet future workforce demands, the California Chamber of Commerce (CalChamber) is promoting the Linked Learning approach to education, which helps students prepare both for college and for a career. The chamber notes that only 40% of the state's 2.2 million young adults have a college degree, and that many "lack the skills needed for workforce success." According to the Public Policy Institute of California, the state needs an additional 1.1 million career-ready college graduates by 2030 to meet economic need.
Congressmembers Urge U.S. Support of Green Climate Fund
In a letter to the House Appropriations Committee today, 58 members of the U.S. House of Representatives voiced support for the U.S. to pledge finances to the Green Climate Fund, an international effort to address climate change. Rep. Alan Lowenthal, who represents Long Beach, led the effort. Lowenthal stated that no country can address climate change on its own.
Award-Winning Theater And Opera Director To Deliver Lecture On Global Issues
Anne Bogart, an award-winning theater and opera director, is slated to deliver a lecture on the role of art and theater on the global stage at California State University, Long Beach (1250 Bellflower Blvd.) on April 5. The free event takes place from 5:30-8 p.m. in the Beach Auditorium.
Mayor Welcomes Long Beach Native As New Communications Deputy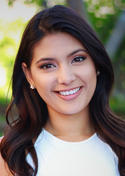 Veronica Quezada has been named Mayor Robert Garcia's communications deputy. She previously worked for Time Inc. conducting audience engagement for Money Magazine. Quezada graduated from the University of Southern California, where she majored in broadcast journalism and Spanish. She is a Long Beach native and current city resident.