Councilman Uranga Won't Respond To Business Journal Questionnaire
A representative for Councilmember Roberto Uranga, who is seeking a second term to represent the 7th Council District, informed the Business Journal today via e-mail that he will not respond to the publication's questionnaire about city issues. Uranga is facing three challengers on the April 10 primary election.
On March 6, the Business Journal sent a questionnaire to the 12 individuals running for the 3rd, 5th and 7th District City Council offices. The questions cover a wide range of issues impacting the city and allow the candidates to respond with one of four options: yes, leaning yes, leaning no or no. In addition, the Business Journal offered to print a 300-word statement from each candidate. On March 15, a Uranga representative notified the publication that they "won't be able to get this done."
The answers and statements of the other candidates will appear in the Business Journal's March 27 edition. The 7th District consists primarily of West Long Beach, the Wrigley area and California Heights, and includes upwards of 1,000 small businesses.
The Number Of Educators With Pensions Of At Least $100,000 Doubled Since 2012
The number of retired educators collecting pensions of $100,000 or more from the California State Teachers Retirement System (CalSTRS) has nearly doubled since 2012, according to pension payout data from TransparentCalifornia.com released today. The 13,527 CalSTRS retirees who collected pensions of at least $100,000 in 2017 marks an 87% increase from 2012, according to Transparent California. The number of Long Beach Unified School District retirees cracking the $100,000 Club has increased 105% since 2012, now numbering 158 people. The top amount is $192,720.94 for a deputy superintendent who retired in 2014 and served the district for nearly 40 years. The list does not distinguish between teachers and administrators.
New Workplace Safety Rules For Hotel Housekeepers
Cal/OSHA will be enforcing new workplace safety rules for hotel housekeepers that go into effect July 1. The new rules – the first in the nation – are from the California Office of Administrative Law and are aimed at protecting hotel housekeepers from musculoskeletal injuries.
Redondo Avenue Post Office Is Moving
The retail post office located at 2300 Redondo Ave. is scheduled to close tomorrow morning and reopen at its new location, 2371 Grand Ave., on Monday, March 19, according to a post office employee. The new space will include full retail services, act as a carrier delivery center and have a passport center. The PO box lobby will be open 6 a.m. to 7 p.m. Monday through Saturday, with the retail window and passport center operating 8:30 a.m. to 5 p.m. Monday through Friday. The passport center will also be open 7 a.m. to 2 p.m. Saturdays. The new office will not have self-service kiosks until May.
Downtown Long Beach Alliance Staffer Appointed To State And International Boards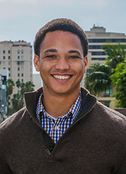 The Downtown Long Beach Alliance announced the appointment of its research and policy manager, Austin Metoyer, to the California Downtown Association (CDA) Board of Directors for a three-year term. He has also accepted an invitation to join the International Downtown Association Research Committee (IDA) for a one-year term.