Editor's note: The Business Journal's final edition of the year, out December 19, is entirely devoted to Downtown Long Beach. To help keep our readers informed in the interim, we're launching a test run of BizBrief, a sampling of today's news sent straight to your inbox.
Three Laws For Employers To Know In 2018
This week, the California Chamber of Commerce released a video report highlighting three new laws impacting employers that go into effect in 2018. They include: a law requiring small employers to provide up to 12 weeks of unpaid parental leave; a law restricting the types of salary questions employers can ask applicants; and a law restricting employers' abilities to conduct background checks or inquire about prior convictions for potential new employees.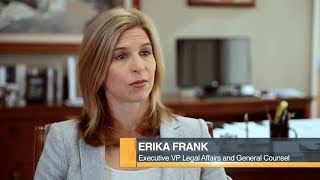 (Source: CalChamber)
Contractors Optimistic About First Half Of 2018
Released today, the Association Builders and Contractors' Construction Confidence Index (CCI) reveals that 55% of commercial and industrial contractors are confident about profits, staffing levels and growing sales in the first half of next year. However, confidence levels for all three indicators used in the index fell slightly. The sales expectation CCI decreased from 59.7 to 57 (on a scale of 1 to 100), profit margin expectations decreased from 56 to 53.5, and staffing level confidence fell from 59.5 to 56.7. Figures above 50 indicate optimism, according to the organization.
Top Companies Unprepared To Meet Paid Leave Needs
PL+US: Paid Leave, an organization dedicated to ensuring paid leave to everyone in the United States, released a report today that revealed the majority of U.S. businesses aren't prepared to meet their employee's parental and elder care needs. The organization surveyed 70 top employers nationwide, and found that 36% did not offer parental leave. Of those that did, 4% offered parental leave equally to both parents. Only two employers offered paid leave to "meet broader caregiving responsibilities," such as elder care.
State Representative Honors Human Rights Declaration
Today, Representative Alan Lowenthal introduced a bipartisan resolution acknowledging the 1948 approval of the Universal Declaration of Human Rights (UDHR) by the United Nations, as well as the 69th anniversary of Human Rights Day. The UDHR was the first international agreement that set guidelines for basic human protections and freedoms. Senator Chris Coons of Delaware and Senator Thom Tillis of North Carolina introduced a companion resolution in the Senate.
Pearl Harbor Day Event
At 6:30 p.m. today, the Historical Society of Long Beach is highlighting stories from its Memorial Wall, which lists the names of individuals "who made significant contributions to World War II, Long Beach and the nation," in an event at its 4260 Atlantic Ave. venue. Kim Killingsworth will tell the story of his father, famed architect and co-planner of the D-Day invasion, Edward Killingsworth, at the event. Click here for ticketing information.
Health Officer Warns Against Fire Impacts
Long Beach City Health Officer Anissa Davis urged residents to use caution regarding outdoor activities due to poor air quality from the three fires currently burning in Los Angeles County: Creek, Rye and Skirball. She warned residents against exercising outdoors in any area where they can see or smell smoke. Other recommendations include keeping windows and doors closed, running an air conditioner and avoiding the use of wood-burning appliances, such as fireplaces, in any smoke-impacted area.