CalChamber: White Paper On New Employment Laws
The California Chamber of Commerce has issued a 2018 Midyear Employment Law Update white paper that highlights significant new laws this year. Included are: New employment classification tests for independent contractors and interns; Private Attorneys General Act claims; New discrimination regulations on national origins; and more. Firms that are not members of the California Chamber can download the white paper here.
Downtown Long Beach Program To Award Up
To Two Grants For Women Business Owners
The Downtown Long Beach Alliance's (DLBA) Woman-Owned Business Accelerator is offering $10,000 in grant funds for up to two woman-owned businesses located in Downtown Long Beach. Applications are open until September 5. Grant recipients will be announced at the DLBA PitchFest on September 13. The Woman-Owned Business Accelerator program aims to help alleviate the costs of business retention and expansion. Click here to apply.
California Receives A "D" Grade In Providing Business-Friendly Climate, Survey Finds
California received a nearly failing grade in facilitating a healthy business climate, according to the results of Thumbtack's 2018 Small Business Friendliness Survey. Thumbtack, a website that connects users with professionals for a range of project types, surveyed more than 7,500 small business owners across the country. Respondents rated their state on factors such as licensing requirements, tax regulations and labor and hiring directives. California's "D" grade ranked the state 44th. Click here to view the results of the survey.
Pelican Products, Inc. Hires New Consumer Marketing Team Leader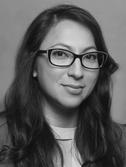 Pelican Products, Inc. hired Jennifer Lim to head its Consumer Marketing team, based in Downtown Long Beach. The division specializes in products for outdoor sports such as hunting and fishing, as well as photography equipment and personal electronics. Lim joins Pelican with more than 15 years of experience from companies such as Hyundai, harman/kardon and Beats by Dre. Lim's new role entails developing marketing plans for new and existing products, overseeing the consumer marketing team and working with other agencies to build awareness of the Pelican brand.